Automation
Improve reliability metrics, reduce customer outages, and provide rapid fault detection and system restoration with SEL distribution automation solutions.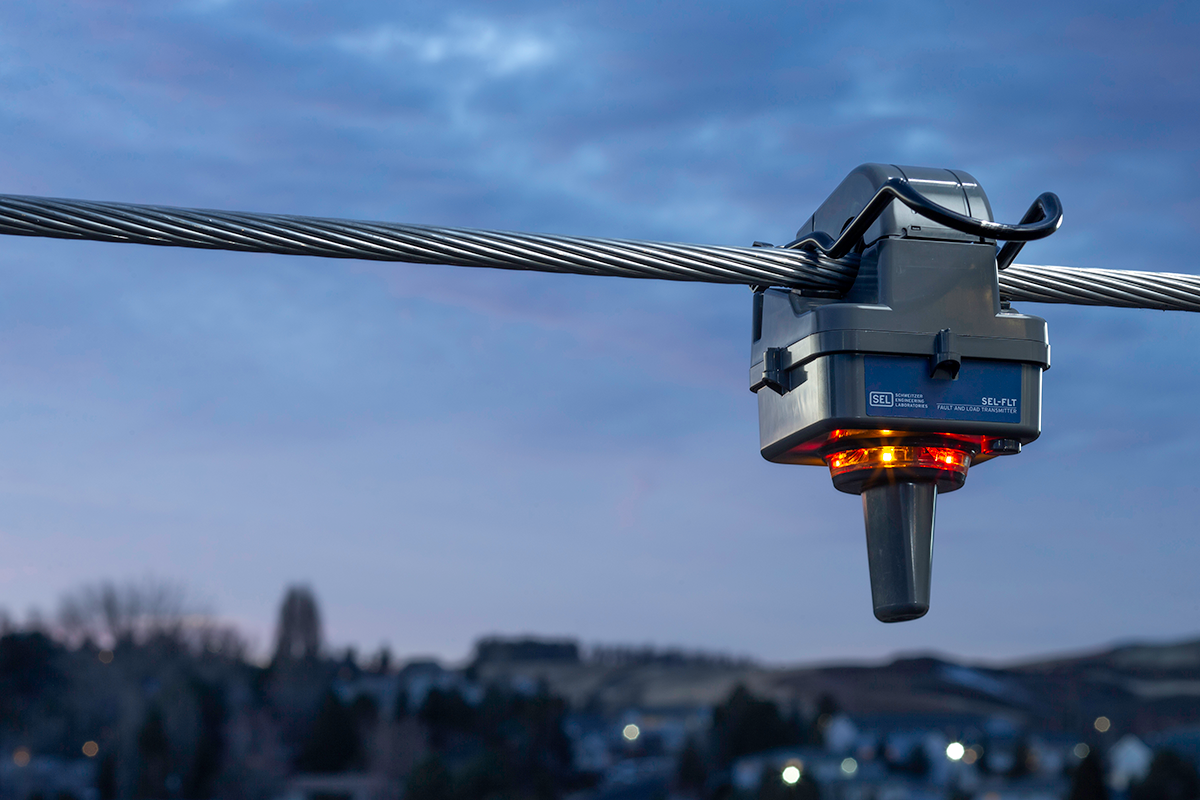 The scalable, modular nature of SEL automation solutions allows you to implement a broad set of functionalities or choose a subset and add more capabilities over time.
Plus, when you choose SEL, you get more than just a product—you get the industry's best customer service and technical support.
SEL automation solutions are ideal for:
Automatic fault location, isolation, and system restoration.
Centralized capacitor bank control.
Planned outage management.
Dynamic voltage control.
Distribution Automation Solutions
SEL offers both a software-based fault location, isolation, and service restoration (FLISR) solution and custom-engineered automation solutions.
FLISR
FLISR on Blueframe is our latest solution for fault location, isolation, and service restoration.
This distribution automation software allows users to configure, test, and deploy systems that minimize customer outages by automatically isolating permanent faults and rerouting power around the affected sections.
FLISR on Blueframe offers unparalleled transparency and ease of use. Feeders can be configured in minutes, and existing feeders remain operational as new feeders are added to the FLISR system.
Custom-Engineered Automation Solutions
SEL Engineering Services provides turnkey automation solutions that are engineered to provide the specific functionalities you need to achieve your operational goals.
These solutions can integrate FLISR with centralized capacitor bank control, dynamic voltage control, and more, depending on your requirements and operational goals. They integrate with the IEDs already in your system and are scalable and modular, so they can be expanded to meet new demand.
Automation Control Products
Increase system reliability and operation efficiency using SEL automation controllers, which offer scalable and modular solutions for data concentration, protocol conversion, and more.
Our automation controllers and communications equipment are tested to the same durability standards as our relays and carry the same ten-year warranty .
SEL-3530/3530-4 Real-Time Automation Controller (RTAC)
The SEL-3530 RTAC provides complete and flexible system control with integrated security, seamless configuration, and unified logic. The SEL-3530-4 is a compact version of the SEL-3530 that is small enough to be installed in recloser cabinets.
Use the RTAC as a SCADA remote terminal unit (RTU).
Substation control—build custom IEC 61131 logic and access all system data for unparalleled control flexibility.
Integrate IEDs into control and automation schemes.
Automatic event collection—detect, filter, and collect event data from connected SEL relays.
Concentrate, exchange, and convert data.
Learn more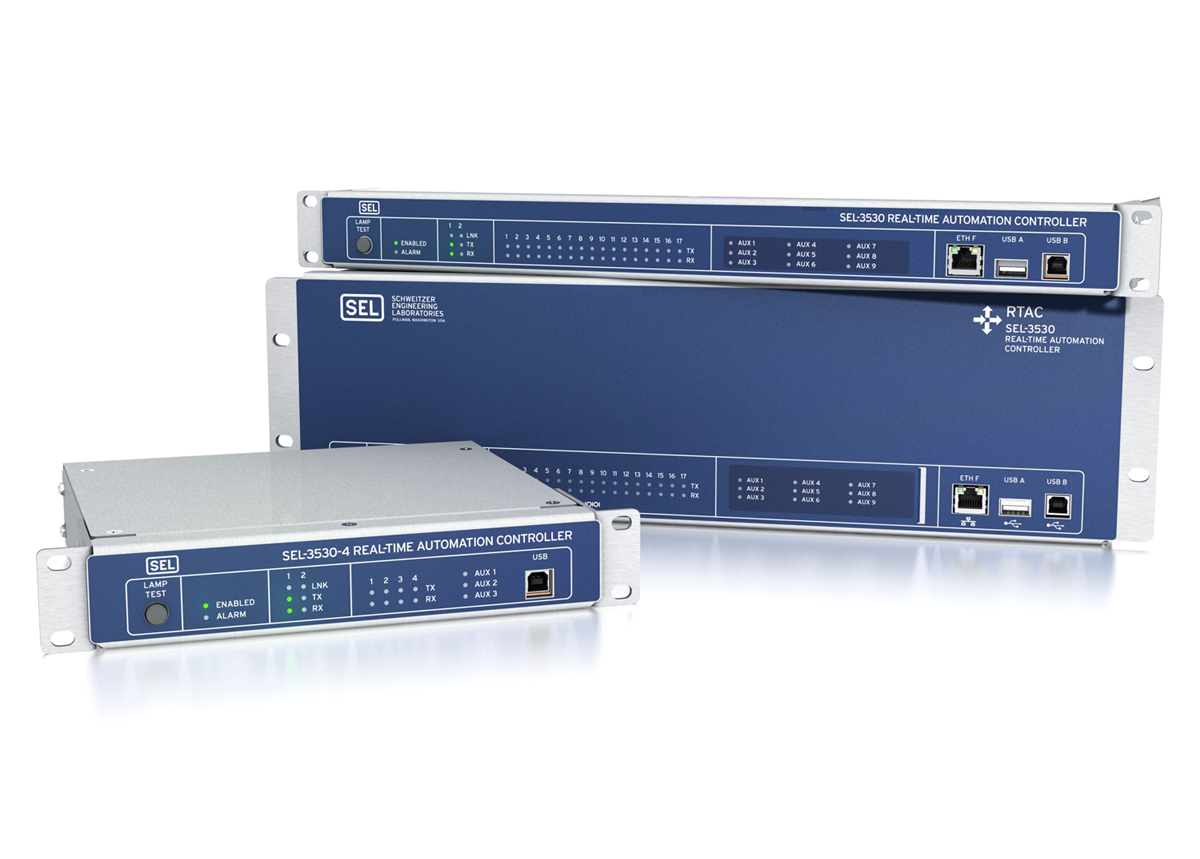 SEL-FLT and SEL-FLR Fault and Load Transmitter and Receiver System
Improve fault location throughout your distribution system. This line-powered wireless transmitter and receiver system is flexible and easy to deploy.
Applications:
Place transmitters on feeders, taps, and laterals to enable better emergency switching decisions.
Report faults and load current measurements to SCADA via the SEL-FLR receiver.
Integrate into existing systems—no additional software is needed.
Dispatch crews to more precise locations. LEDs on the fault transmitter also allow physical ID of the reporting unit.
Enable phase balancing and system planning with highly accurate load data.
Learn more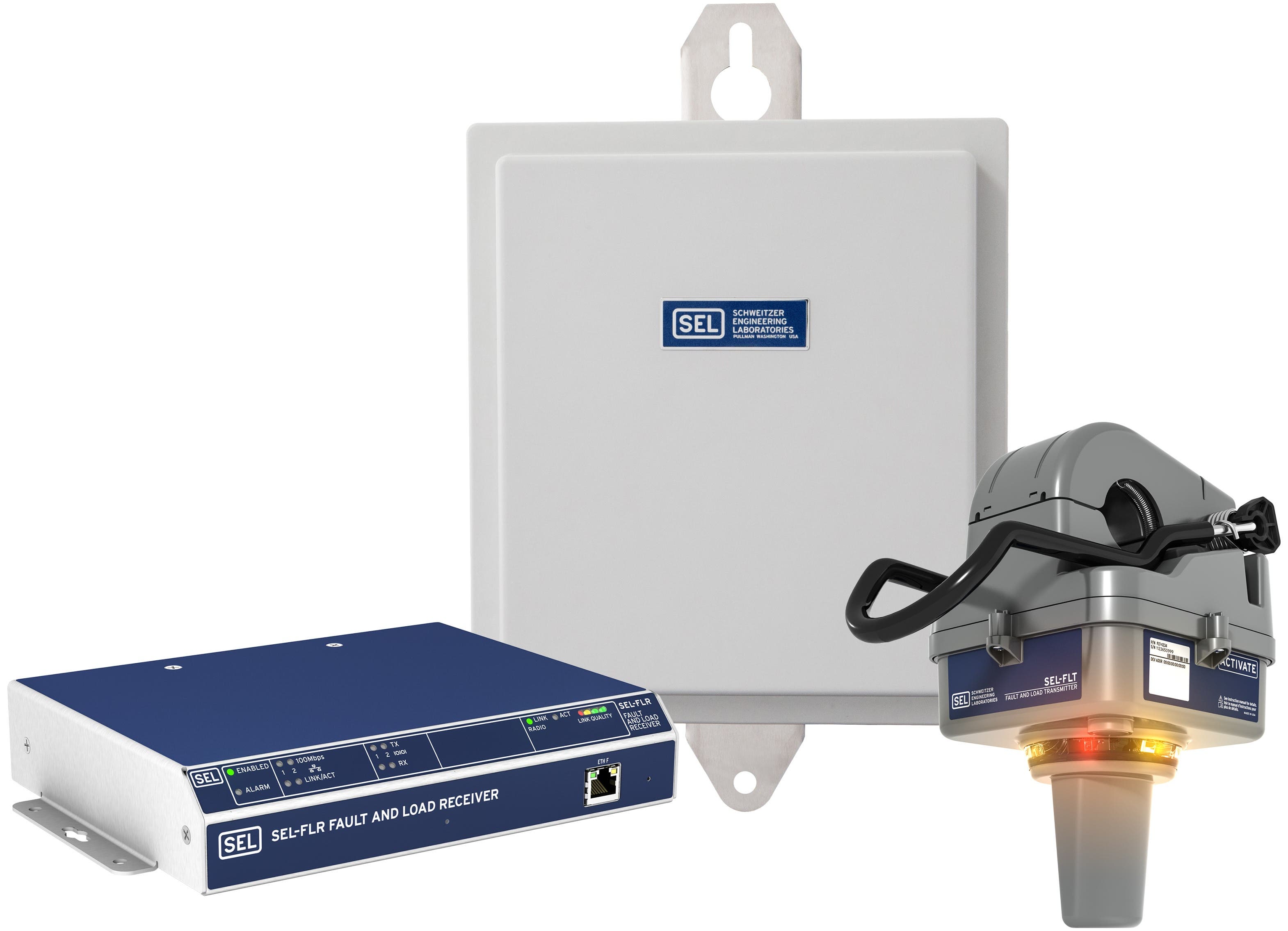 Digital Secondary System (Digital Substation) Solutions
Modernize your substation with an SEL digital secondary system solution (commonly called a digital substation solution). Our digital secondary systems improve safety and reduce costs by moving high-energy signals out of the control house and reducing copper wiring.
Engineering Services
Let us partner with you to create an SEL solution for your system. From engineering studies and system design through commissioning and training, SEL engineers bring inventiveness and a deep understanding of the fundamental principles of electric power systems to every project. No matter how complex or sophisticated the system, we can help you protect, simplify, and control it.
Products and Service You Can Rely On
SEL products are designed and manufactured for the world's most challenging environments, exceeding all industry standards for temperature, shock, and electric stress. An optional conformal coating for circuit boards adds an extra level of protection against contaminants in extreme environments.
Every SEL product comes with a ten-year warranty—the best in the industry. If any product fails under warranty, we'll repair or replace it for free.