Quality Philosophy
Integrating simplicity and innovation into every process.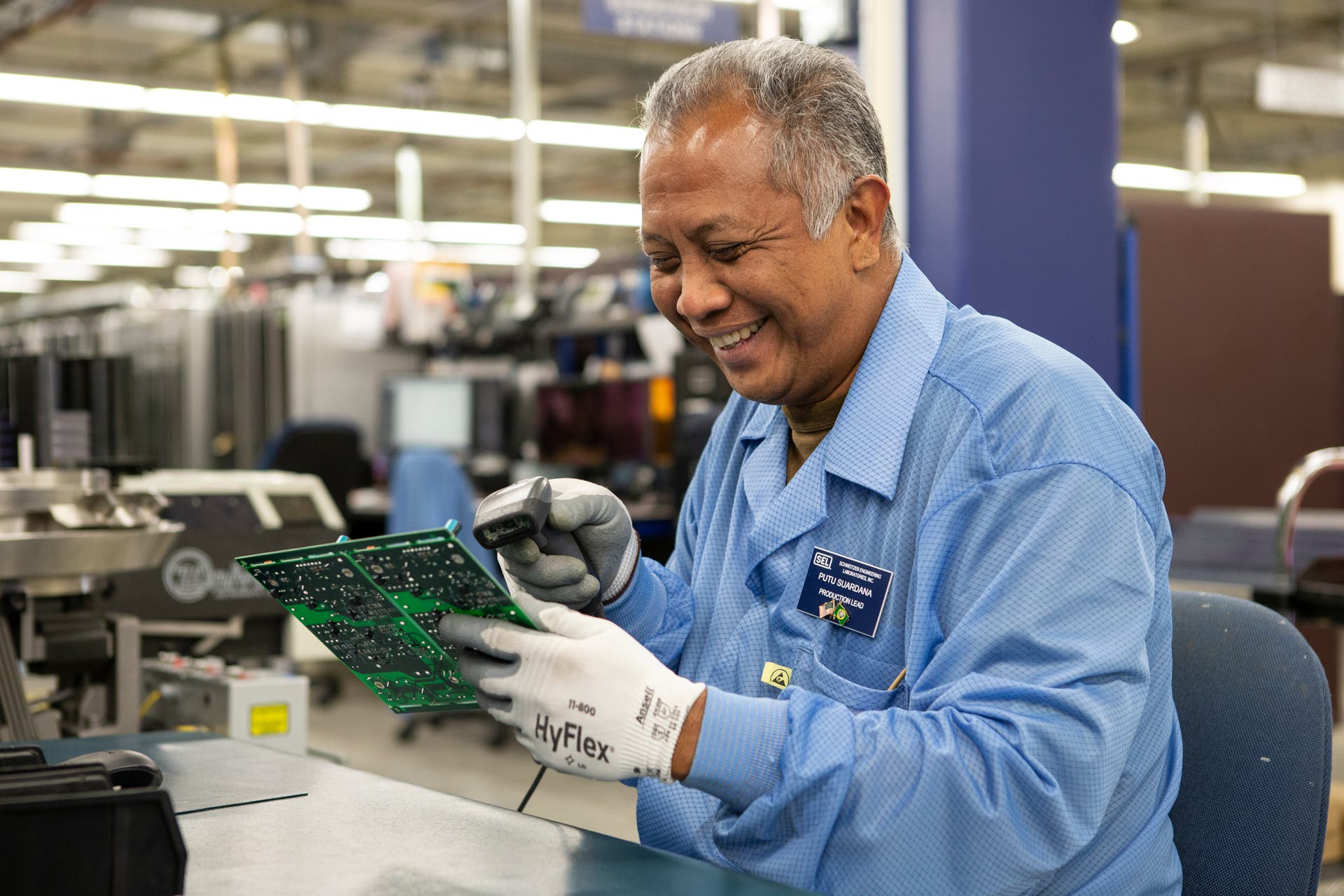 Dr. Edmund O. Schweitzer, III, the founder of SEL, taught his first employees that they all "owned quality." Today, we continue to embrace this principle—that quality assurance is a collective responsibility and every employee plays a critical role.
We recognize that quality isn't determined by any one department—it's the result of diligent efforts and continuous innovation throughout the entire company. Guided by the principles of World Class Manufacturing and our company values, our employees continually strive to simplify and improve our processes at every level—from design and manufacturing to testing and customer support.
Quality Highlights
Free technical support for the lifetime of every product
All electronics manufactured in the USA
Support centers in over 20 countries around the world
Reliability metrics calculated from observed field performance, not predictive models
Quality management system certified to the ISO 9001 standard
Onsite testing laboratory accredited to the ISO/IEC 17025 standard (certificate numbers 3354.01 and 3354.02)
Assemblers trained to meet IPC-A-610 Class 3 requirements
SEL System and Product Certifications
The quality, safety, information security, and environmental management systems that underpin SEL research, development, manufacturing, laboratory, and corporate environments are certified to internationally recognized standards by the British Standards Institution (BSI) and the American Association for Laboratory Accreditation (A2LA).
SEL also works with accredited certification bodies to obtain the product certifications that are necessary for our customers, who operate in a variety of industries and regulatory environments around the world.