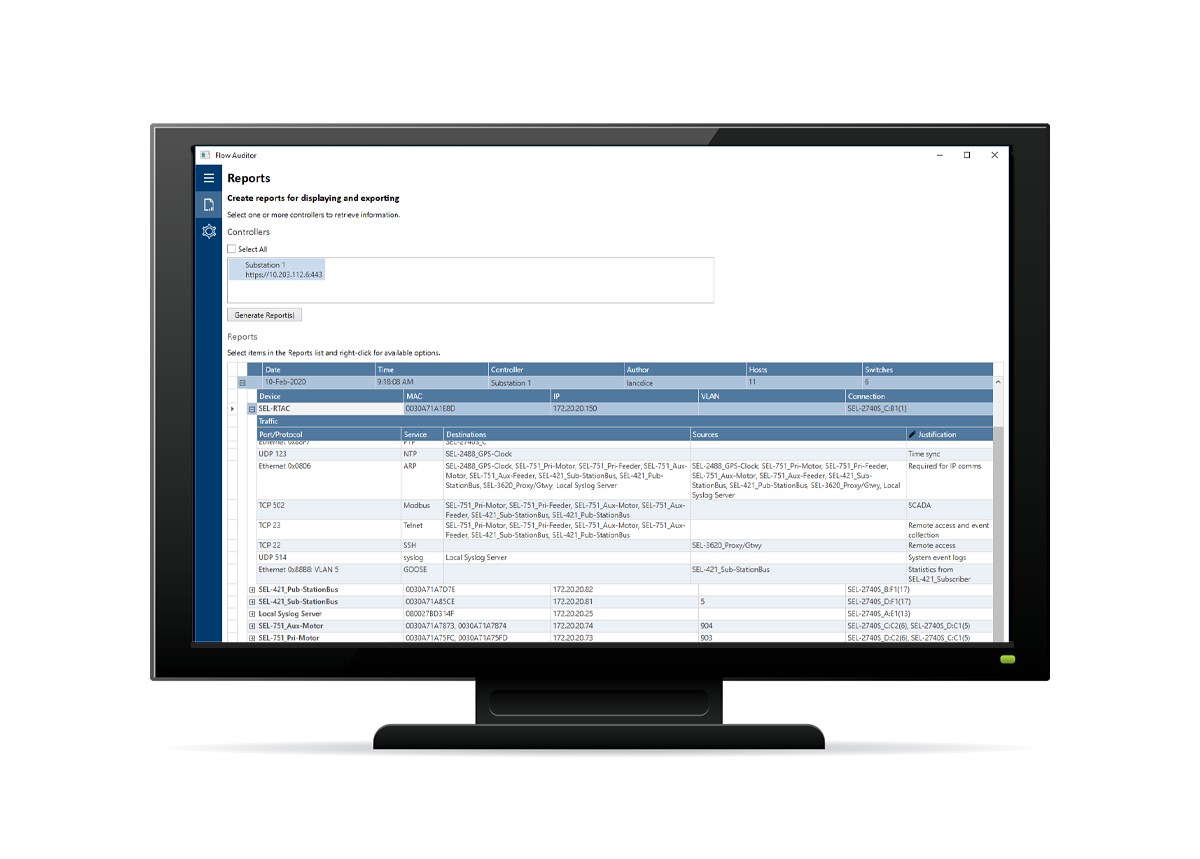 Flow Auditor
Streamline Data Collection for NERC CIP Reporting
Use the SEL Flow Auditor application to streamline data collection for NERC CIP-007-6 R1 audit reporting. It collects network configurations from the SEL-5056 without the need for network scanning. With Flow Auditor, data collection takes minutes instead of days or weeks.
Starting At:
$1,850
Capabilities
Identifying Devices in Your Network—Automate the discovery and documentation of all devices on the LAN.
Documenting Ports and Services—Perform data collection and generate audit reports for NERC CIP-007-6 R1. Flow Auditor does not require network scanning, logging into IEDs, or even logging into the SEL-5056.
Maintaining Security—Use Transport Layer Security (TLS) for mutual authentication and encryption between Flow Auditor and the SEL-5056.
Supported Systems
Windows 7, Windows 10, and Windows Server 2016
Flow Auditor can run on the same computer as the SEL-5056 or on a computer with network access to the flow controller.