Two Challenges, One Solution
In the past, LG&E and KU's distribution system relied heavily on EM relays to protect conductors and equipment from electrical faults. But EM relays lack the communications and protection features found in modern microprocessor-based relays. Those features enable greater automation capabilities and increased system visibility, two of LG&E and KU's primary goals in centralizing their grid operations.
"For years, we've reliably served our customers with this legacy equipment," said Tony Durbin, who manages distribution substation engineering, construction, and maintenance in LG&E's service territory. "Now we're taking steps to implement more automation with the intent of providing enhanced reliability and better public safety, as well."
As part of LG&E and KU's broader centralized grid operations plan, the utilities have been installing electronic reclosers along their distribution power lines since 2017 and successfully implemented new advanced automation systems in 2021. These automation systems communicate with reclosers and equipment in the field to detect and isolate faults when they occur, which enables both utilities to reroute power around the impacted area and restore service to as many customers as possible. To take full advantage of these capabilities, however, microprocessor-based relays needed to be installed in key locations across each utility's power system.
The teams at LG&E and KU and SEL worked together to tailor their EM relay replacement program to address two different challenges: one for indoor switchgear panels within the urban LG&E service territory, and another for outdoor circuit breakers in the rural KU territory.
For LG&E, the teams needed to upgrade remote terminal units (RTUs) and replace relays in substation control houses by cutting and installing custom switchgear panels containing the new microprocessor relays.
The situation in the KU service area presented entirely different challenges.
"We did not have SCADA in a large portion of our KU territory," said Koller. "It's a very broad territory that covers 77 counties, mostly rural, and has limited communications capabilities."
Instead of a control house, EM relays and control devices were installed outdoors in each circuit breaker's control cabinet. Depending on the age and style of circuit breaker, the team either needed to replace the entire circuit breaker with the new relay package or replace the relay panel inside the control cabinet of existing circuit breakers to expand their SCADA network.   
 "Expanding our SCADA capability gives us more visibility into what is happening in these areas of our service territory," Koller continued.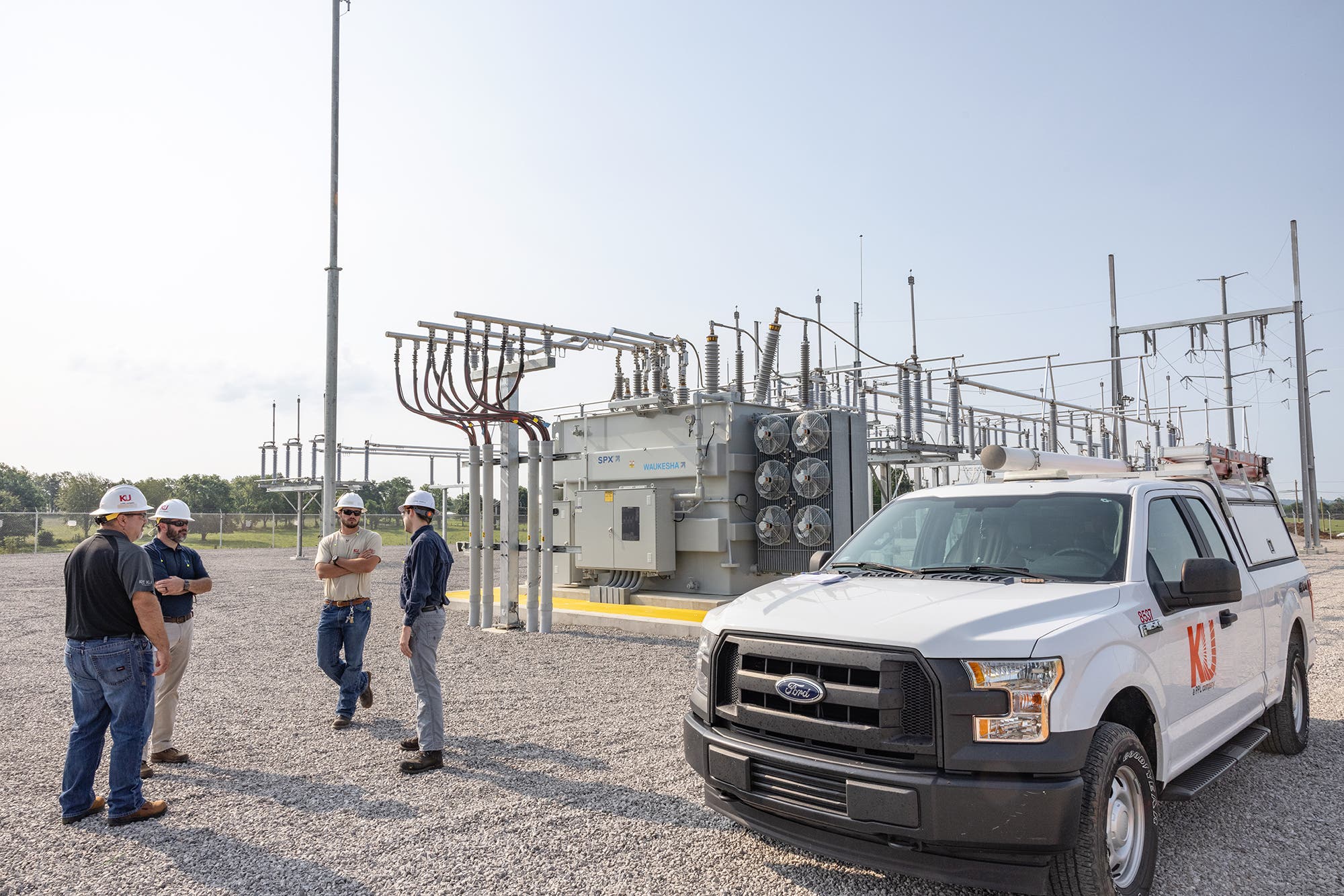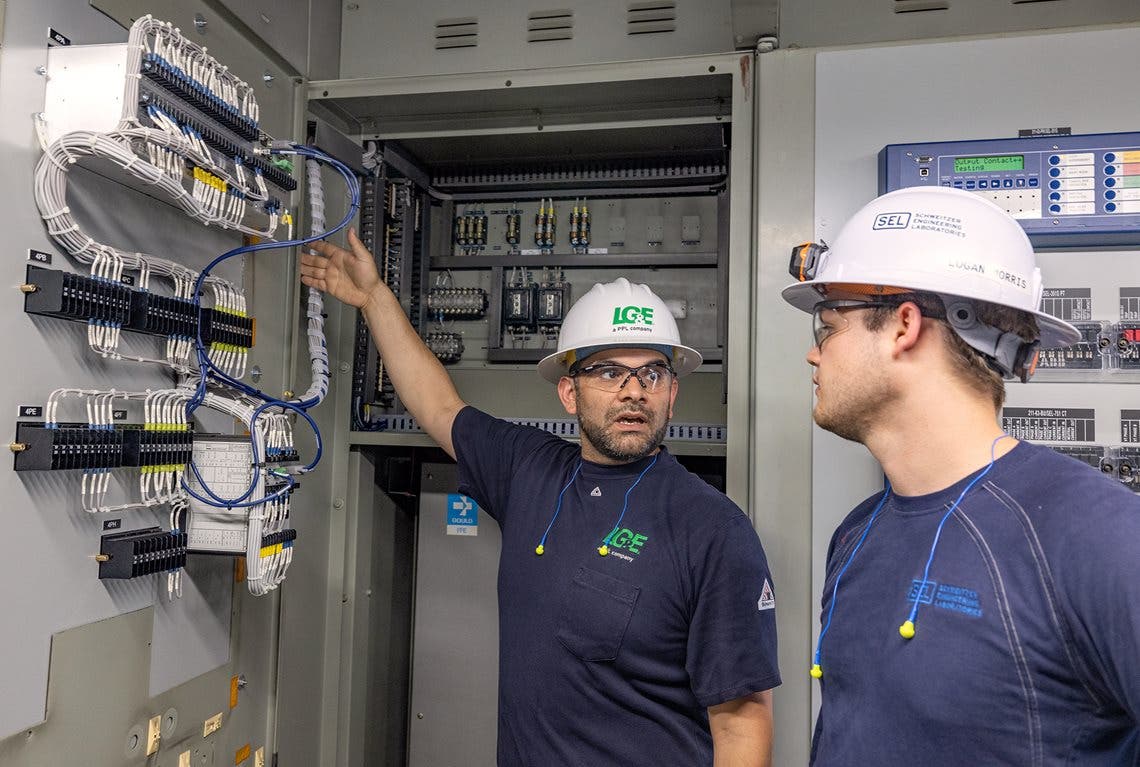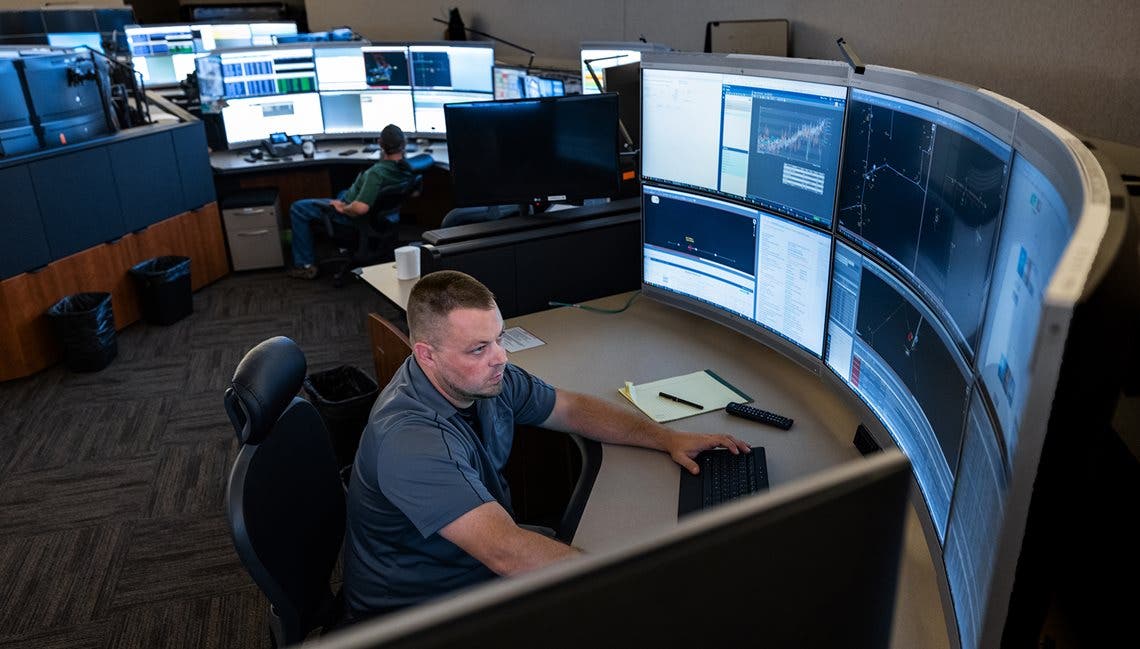 LG&E and KU worked closely with SEL to modernize substations, enabling the communication of vital system information back to their central operations center.
Setting the Standard
"We have a very strong reliability history," said Koller, "so our approach to these upgrades had a strong focus on not impacting reliability for our distribution customers."
 LG&E and KU already knew where they wanted their solution to start.
"Almost everything we're doing involves Schweitzer products," explained Durbin. "That gave us some comfort, that we're having people from the same company help us design and build."
New standards needed to be created and shared between the various teams to ensure everyone was on the same page.
Constant collaboration between both teams resulted in a solution that would best serve the broad spectrum of LG&E and KU's substation needs. In each facility, an SEL-351S Protection System would function as the primary relay, with an SEL-751 Feeder Protection Relay operating as a backup. The SEL-387E Current Differential and Voltage Relay was chosen for transformer differential protection, while the SEL-3555 Real-Time Automation Controller (RTAC) would perform automation functions and operate as the substation's new RTU to pull information from relays. Collected data would then be sent through an SEL ICON Ethernet multiplexor across the utility's new and existing SCADA networks.
"The intention of this design was to provide the data necessary for the automation systems to manage a self-healing network that could isolate trouble spots," said Neely.
Depending on the size of the substation, an SEL-3620 Ethernet Security Gateway or SEL-3622 Security Gateway would be used to increase cybersecurity and provide remote access to settings and configuration.
Finally, to address the lack of SCADA access in their rural coverage areas, that same solution would be integrated into KU's relay and protection standard alongside cellular communications to create a secure, wireless connection with the control center.
Having developed a solution that could be standardized, their next step would be to schedule outages to upgrade equipment without interrupting service for utility customers.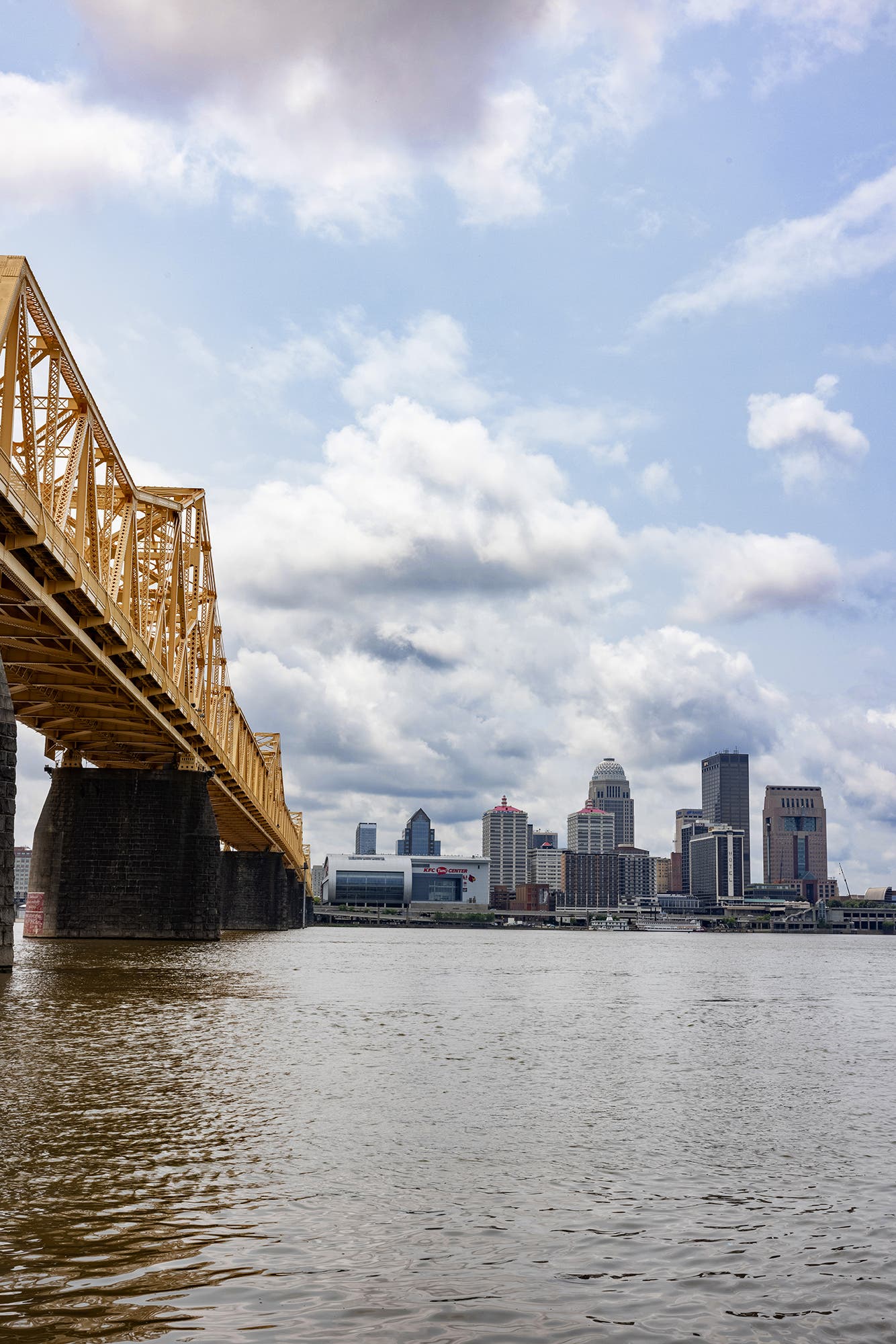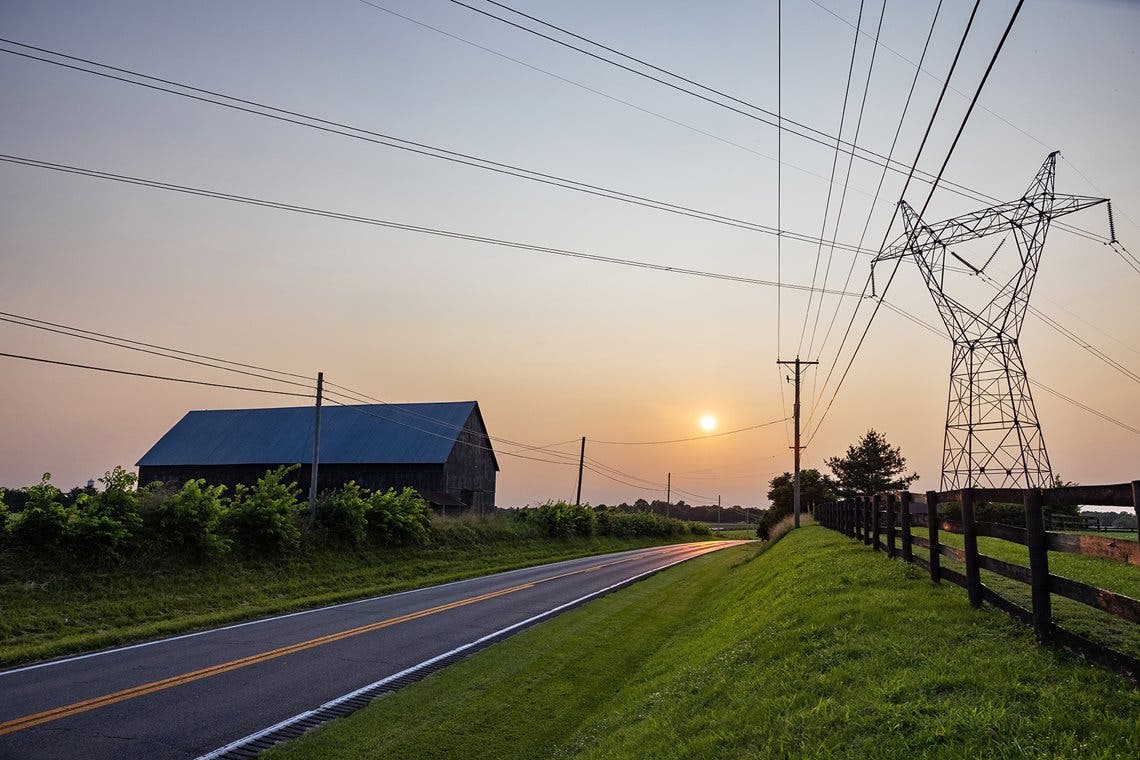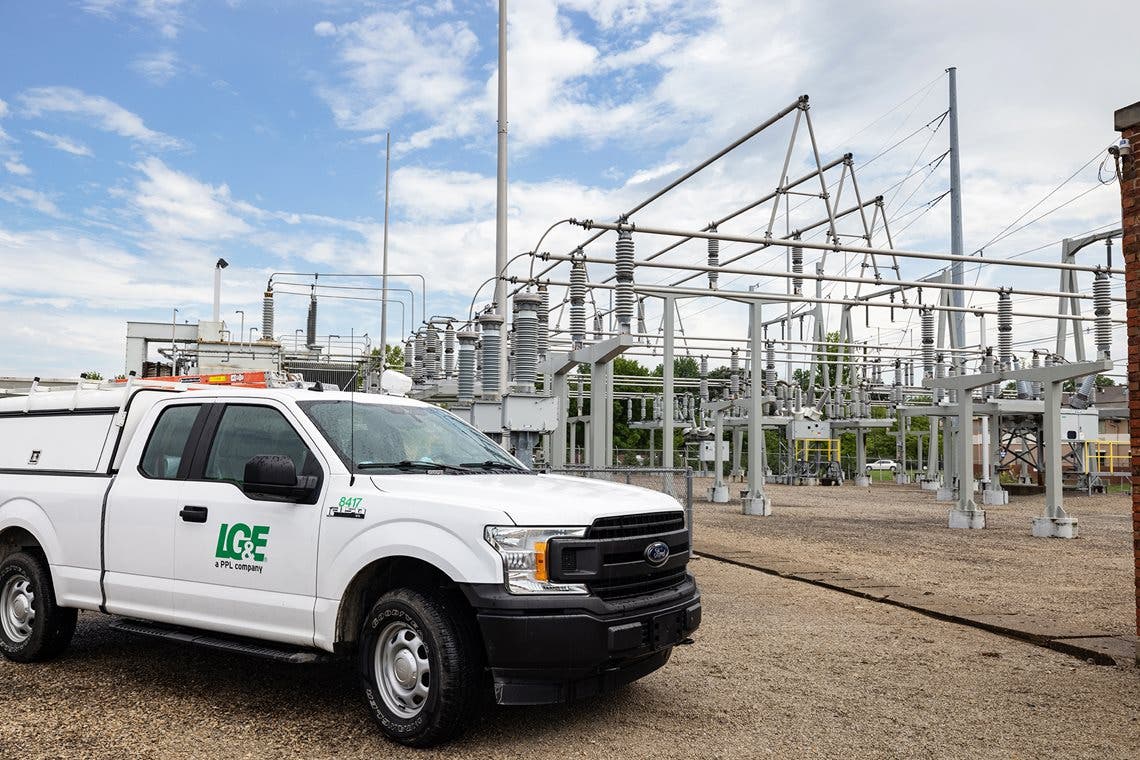 With the utilities' territories covering significant portions of Kentucky, their power system faces a broad spectrum of weather conditions and load demand.
Time-Restricted Installations
"Typically, we schedule outages in the spring and fall," said Durbin, "because it's very difficult for us to schedule outages in the summer or winter. With the temperature extremes, the load is high with air conditioning or heating."
With half of the year removed from any potential schedule, the SEL team had to be ready to work whenever the utility could switch customers over for an outage. Luckily, the team's unique approach to retrofit projects—using prefabricated panels ready for product installation—made it easy to remain flexible and match availability across LG&E and KU's service areas.
"We use predrilled templates we can just hang up, mark, and cut," said Perry. "It helps us keep everything neat for our customers, plus it shortens outage windows, lowers pricing, and improves quality."
Once the outage takes effect, Perry's team, a crew of local contractors, and the utilities' technicians get to work. Each day of the scheduled outage, they strip old equipment from switchgear panels, install the new relays, and connect it all together with an RTAC and SEL ICON.
In their rural service areas, however, the process is a bit more involved. Replacing circuit breakers often requires digging to install new underground conduits or lay down concrete for a new foundation—only then can the new circuit breaker be installed and wired into their system with a cellular router.
"They have it down to a science," said Koller. "At this point, we can take the outage on a Monday morning and have it back in service on Friday afternoon."
In 2019 alone, the utilities and SEL partnered to fully retrofit more than 130 switchgear panels.
The Modern Age
To date, LG&E and KU have targeted 495 distribution feeders and 460 circuit breakers through the substation modernization project, replacing over 3,800 EM relays and increasing rural SCADA coverage to reach 74 percent of their customers. The utilities have already seen significant improvements in their automation capabilities and performance, including increased system visibility and automated power restoration—and they're looking forward to more as the work continues.
"I have seen such a tremendous change in the technology we use in our substations," said Neely. "I would say we've come into the modern age of protection and communication standards for substations."
Click here to learn more about retrofit solutions from SEL.