A System of Robust Reliability for the Water and Wastewater Industry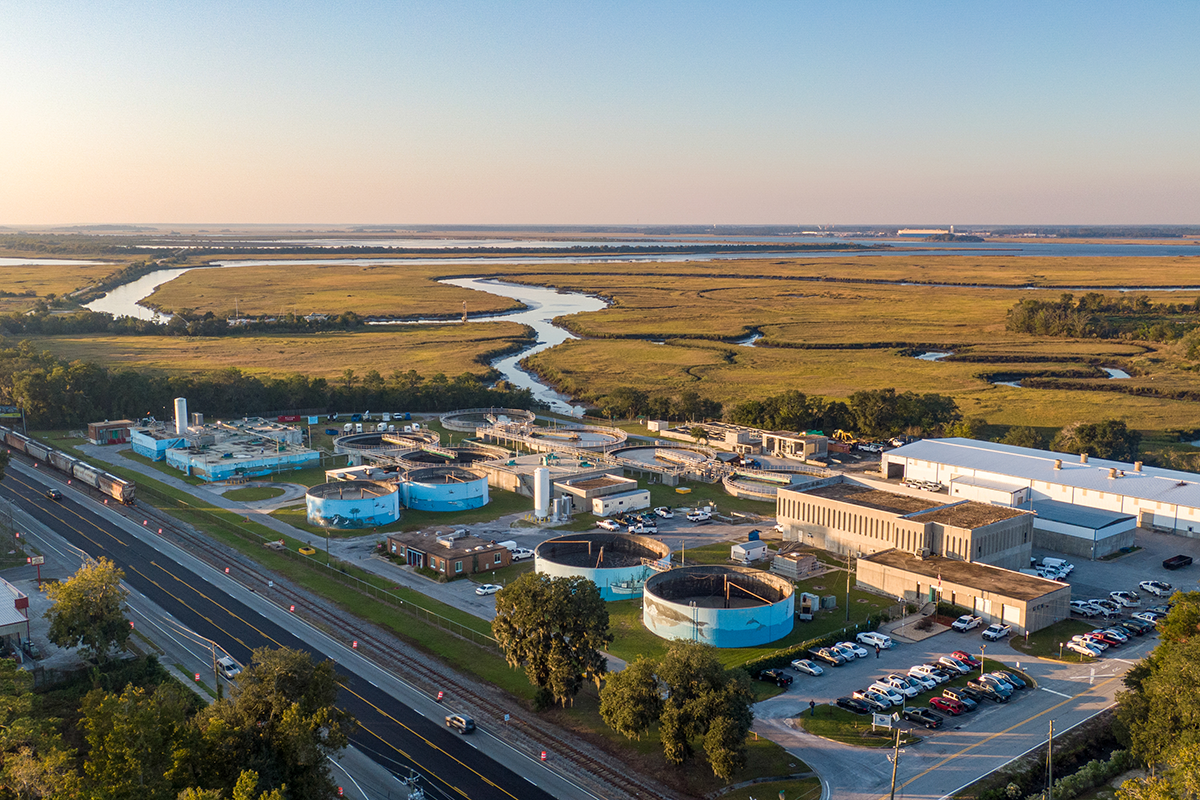 "Water is something we can't live without," says Kirk Young, superintendent of systems pumping and maintenance, the largest division within Brunswick-Glynn Joint Water & Sewer Commission. While this may not seem like a new idea, water and wastewater systems are often taken for granted in daily life. Whether for fire hydrants, for businesses to thrive, or for general health and consumption, water and wastewater systems work together to provide safe water for the public and to protect the local environment.
"When electricity goes off—it's a big deal—but when was the last time your water didn't work?" asks Max Ryan, engineering manager at Schweitzer Engineering Laboratories (SEL).
While most electric companies run at a profit, many water and wastewater facilities operate at a loss, all while maintaining a responsibility and an accountability to taxpayers.
"Water systems are a public service to us all—an often-unnoticed piece of critical infrastructure," says Ryan.
Zero Issues Is a Big Deal
"SEL has worked with us a great deal," says Young. "They came to us, they showed us what they had, and they mapped out what we're looking for and what we're going to need, not only right this second, but where we intend to be years down the road."
Brunswick-Glynn started with around 20 SEL pump controllers in the field, and Young was happy to report that after a year, those devices were operating with zero issues. "A year isn't that long in the grand scheme of things, but zero issues is a big deal."
Grantham notes, "SEL products stand out beyond anyone else's. We've begun rewriting and sourcing primarily all SEL products for everything that we do moving forward. As it stands, everything we're planning or producing is based on a SEL-2411P pump controller as a primary backbone." 
While the SEL-2411P may serve as a backbone, it is just part of the SEL overall solution for lift stations. Brunswick-Glynn is currently in the middle of a pump station SCADA upgrade that includes over 134 sites, using SEL components. Among these components, and besides the SEL-2411P, are the SEL-3505 Automation Controller, the SEL-849 Motor Management Relay, and the SEL-3061 Cellular Router. SEL continues to partner with Brunswick-Glynn Joint Water & Sewer Commission, working with them to further enhance their water and wastewater solutions.
Grantham says, "This has moved our technology leaps and bounds forward. Everything will become more of a reliable resource instead of a hassle for our end users, our consumers, and our customer base." As someone who was born and raised in the very area he now serves, he says, "It's a good feeling to know at the end of the day everything is working correctly and we are being as responsive and reliable as we can be."
More on the SEL Water and Wastewater Solutions
SEL products can enhance your water and wastewater systems through power plant system protection, reliable data acquisition, power metering, motor protection, and situational awareness. A safer work environment is created through arc-flash mitigation. Hardened, tested products with conformal coating can withstand the harsh water and wastewater environments, and SEL's service, technical support, and ten-year warranty provide another level of reliability.
Components Mentioned in This Story