Schweitzer Engineering Laboratories
Newsroom
Feb 8, 2023
New OT SDN switch increases speed, port count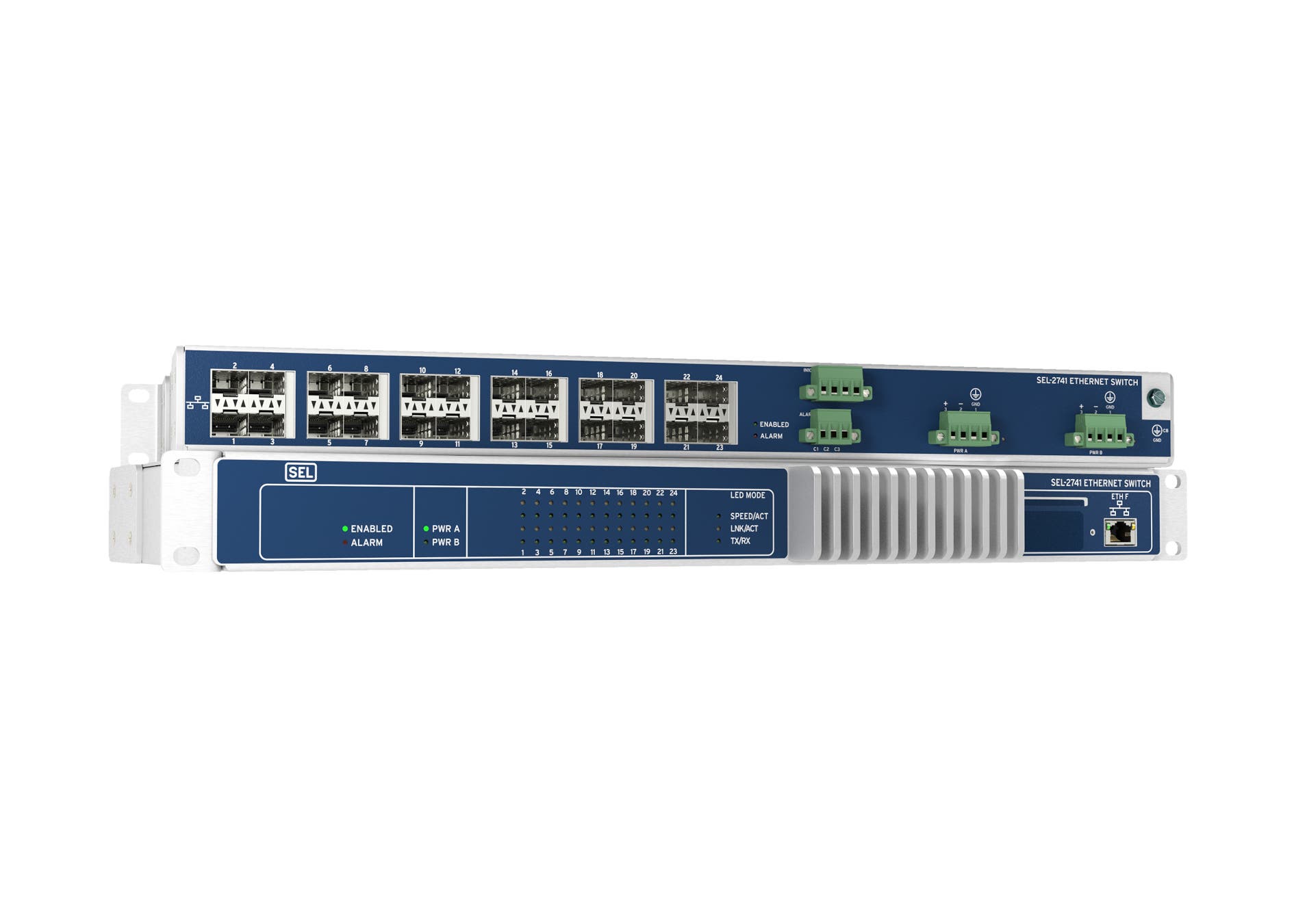 SEL recently expanded its operational technology (OT) software-defined networking (SDN) switch portfolio with the introduction of the SEL-2741, a premium OT SDN Ethernet switch.
This new 19-inch, 1U rack-mount switch builds on the success of the SEL-2740S Software-Defined Network Switch and incorporates feedback we've received from users. It offers more and faster Ethernet ports and supports SEL or third-party small form-factor pluggable (SFP) transceivers.  
Features include: 
24 ports that can run Fast Ethernet or Gigabit speeds. 
Integration of the digital inputs found on the SEL-2742S Software-Defined Network Switch. 
SFP support, which provides the microflexibility of fiber options. The switch supports SEL and third-party SFPs with simple hot-swappable plug-and-play capability. 
A convenient place on the front panel for a configurable name label.  
The SEL-2741 provides the same reliability and capabilities as the SEL-2740S, without an increase in price. These features include large flow table sizes, broad OpenFlow capabilities, detailed alarm and activity indicators, redundant power supplies, Precision Time Protocol (PTP) transparent clock support, a Form C alarm contact and full compliance with standards such as IEEE 1613 and IEC 61850-3. 
The SEL-2741 is integrated into the SEL-5056 Software-Defined Network Flow Controller (version 2.12 or higher), offering the same seamless network engineering as the SEL-2740S.
Back to Newsroom