Schweitzer Engineering Laboratories
Newsroom
Sep 23, 2021
Two new field interfaces available for the SEL-734W Capacitor Bank Control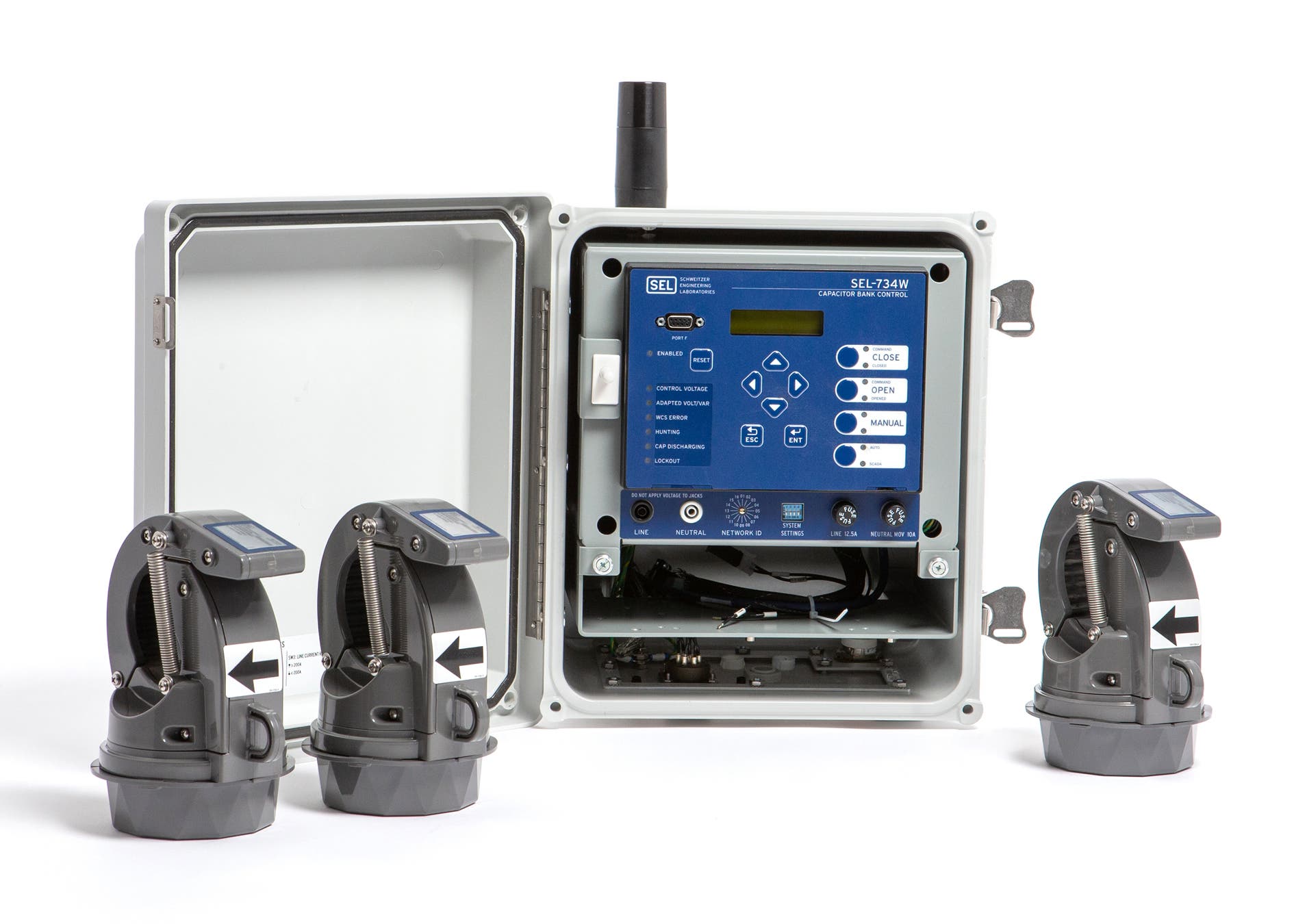 Schweitzer Engineering Laboratories has released two new field interface options for the SEL-734W Capacitor Bank Control—a 7-pin connector and a terminal block—to offer increased installation versatility for the SEL-734W and SEL-8340 Wireless Current Sensor solution. This solution delivers a quicker, simpler and safer way to provide accurate current-based control for capacitor bank installations.
With all of the SEL-734W control's field interface options, installing new capacitor banks with advanced control or updating existing time- and temperature-based capacitor bank controls for more accurate switching is simpler than ever.
Using either the 4-jaw socket-based interface or the new terminal block interface, replace existing socket-based controls with a current-enabled solution without replacing any of the primary equipment. The terminal block option allows for end-user access and self-wiring through a weather-tight opening at the bottom of the enclosure, providing additional SEL-734W implementation versatility.
For new installations, the SEL-734W control's new 7-pin connector-based interface makes it easier to install in the field using a single cable for both measurement and control. 
Both the 7-pin connector-based and self-wired versions of the control have provisions for a wired neutral current input to detect imbalance or failed capacitors. They also have a contact input that can be used for switch status.
To learn more about the SEL-734W and SEL-8340 solution, visit the product webpage . 
Back to Newsroom