SEL Blueframe
A secure, modern platform designed to meet the demands of operational technology (OT) environments
With a cyber-secure OS and specialized applications, SEL Blueframe provides a reliable software platform for utility and industrial systems. It features an intuitive interface, offering seamless data sharing across applications and easy configuration of automation tasks. The platform's modular design offers the flexibility to choose from a growing library of Blueframe applications.
Cybersecure Design
Blueframe utilizes a hardened, Linux-based OS designed to minimize the attack surface and simplify patch management. Signed and containerized applications are isolated by design to support system robustness, and secure application programming interfaces (APIs) enable efficient data sharing.
Modern, Easy-to-Use Interface
Blueframe's app-based interface offers simple navigation and configuration of specialized tasks. Secure and convenient data sharing between applications means increased efficiency and reduced data entry errors.
Versatile Deployment Options
Blueframe can be deployed on rugged SEL computing platforms or virtualized on any server-grade hardware. SEL computing platforms are designed to perform in harsh operating conditions and offer a variety of hardware options for different form-factor and processing power needs.
Specialized OT Software
Data Management and Automation (DMA) Application Suite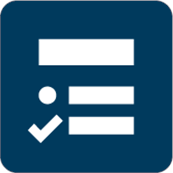 Configuration Monitoring
Gather resource configuration and property information on a custom schedule, utilize the archive tool to identify the status of in-service devices, and quickly detect unintended changes.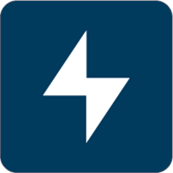 Disturbance Monitoring
Collect resource oscillography and Sequence of Events (SOE) data on an automated schedule, and utilize the archive tool to view collected data and expedite fault evaluation.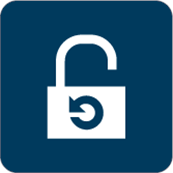 Credential Management
Automatically rotate IED passwords on custom-defined schedules, either directly or through SEL security gateways. Passwords are stored in a secure, private data store, and reporting tools support password audit requirements.DMA_Credential_Management_40px[2].png
New Applications and Tools

FLISR
Minimize customer outage time with our simple and scalable software solution for fault location, isolation, and service restoration (FLISR). Streamline system configuration with an intuitive graphical interface in the Distribution Management System (DMS) Designer application.

FLOW CONTROLLER
Optimize the configuration and management of SEL's software-defined networking (SDN) solution for critical infrastructure. Achieve advanced situational awareness and improve the performance and reliability of OT networks.

DIRECT RESOURCE ACCESS
Securely connect to individual field devices through permission-based access sessions with this Blueframe management tool. View device-specific data and settings, issue commands, download files, and more with a secure, remote engineering access interface.
Learn more about the new Blueframe application platform.