Schweitzer Engineering Laboratories
Newsroom
Jun 3, 2022
Enroll in a Synchrowave Operations demonstration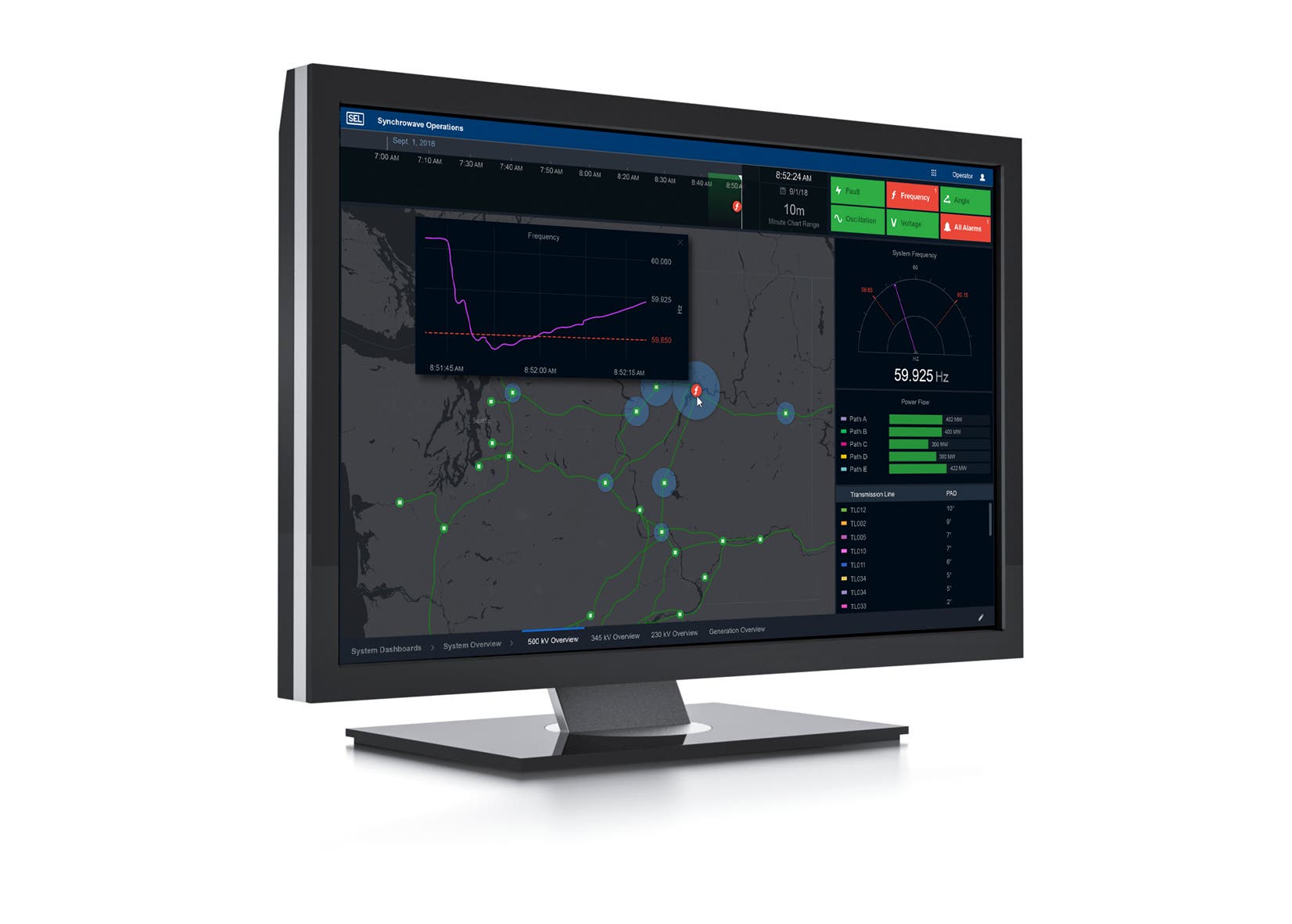 SEL is offering no-cost, personalized demonstrations of SEL-5702 Synchrowave Operations software. Participants will learn about the software's capabilities and have their questions answered by an SEL technical expert.
As SEL's next-generation wide-area situational awareness software, Synchrowave Operations was developed to meet the needs of a changing power system. The integration of renewable resources and other factors are introducing increasingly complex dynamics for utilities to monitor. These dynamics can occur too quickly to see at traditional SCADA rates.
Synchrowave Operations transforms time-synchronized data into high-resolution insights that enhance system visibility and monitoring. The software aggregates several types of time-series data, including synchrophasor data, relay event reports, point-on-wave data and GIS geospatial data.
Recently, SEL released new functionality for Synchrowave Operations. One new feature uses high-resolution data to automatically detect and alert users to impending PT failures. The second feature allows users to easily visualize generation loss events on their system.
Learn more about Synchrowave Operations by participating in a virtual, no-cost demonstration. Visit the webpage for more details. 
Back to Newsroom