Schweitzer Engineering Laboratories
Newsroom
Dec 5, 2016
Durable, wireless and submersible line-powered underground distribution sensor ready to deploy out of the box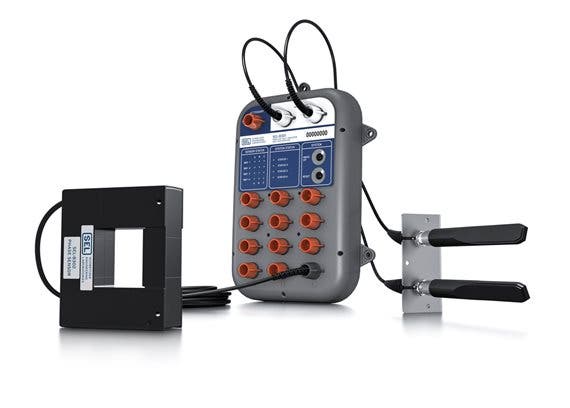 Improve underground reliability and speed up restoration in harsh subsurface environments
PULLMAN, Wash. — Schweitzer Engineering Laboratories, Inc. (SEL) announced the release of the SEL-8301 Underground Distribution Sensor, featuring wireless fault location, accurate load data, fault type determination, vault water volume, remote monitoring and the ability to withstand harsh environments including submersion in water up to 15 feet (4.5 meters) deep. 
"Safely locating and isolating an underground fault can be challenging, especially with adverse weather or in high traffic areas," Jakob Fowler, product engineer said. "Knowing that the vault is flooded allows pump trucks to be dispatched ahead of repair crews, saving precious time."
With typical line current measurement accuracy of 1.5 percent and load data readings every 15 minutes, the SEL-8301 allows for more precise switching decisions. Using a wireless Ingenu/Trilliant RPMA network, it sends fault, load current, and water depth information to control centers for efficient dispatching of repair crews and reduced outage durations. The flexible design connects up to 12 CTs, allows for monitoring up to four three-phase circuits. The SEL-8301 system is easy to deploy using split-core CTs that snap around existing cables, twist lock connections that can be installed wearing gloves and magnetic tabs for mounting on metallic surfaces. The SEL-8301 is ideal for underground vaults, pad-mounted switchgear and transformers.
The SEL-8301 starts at $2,100 for the three-phase system. For more information, please visit https://selinc.com/p250/ .
SEL serves the power industry worldwide through the design, manufacture, supply and support of products and services for power system protection, monitoring, control, automation, communications and metering. For more than 30 years, SEL has provided industry-leading performance in products and services, local technical support, a 10-year worldwide warranty and a commitment to making electric power safer, more reliable and more economical.
Back to Newsroom