"We had to take action"
The problem had been percolating in three of the utility's gas-insulated substations (GISs), where components are enclosed in gas-pressurized metal housings to safeguard against the island's airborne salt and sand along with the rising waters caused by tropical storms.
The three substations' bay controllers, installed by the manufacturer in the early 2000s, had started to fail. Their ability to monitor, control, and protect components of the electric network was waning, Tibbetts explained.
"We were faced with the possibility of substantial power outages throughout the island," he said. "To wait and do nothing was not an option. We knew we had to take action."
Tibbetts said that besides disrupting people's daily lives, prolonged outages could wipe out a big chunk of the island's economy.
Of most pressing concern were the bay controllers at the 69 kV North Sound Substation, where CUC's diesel-fired power plant sends the bulk of its electricity. The substation's control system would randomly stop carrying out routine functions, whether signaling for gas pressure measurements or relaying critical information and data to the central control room. Engineers had to restart the systems to get them working properly again.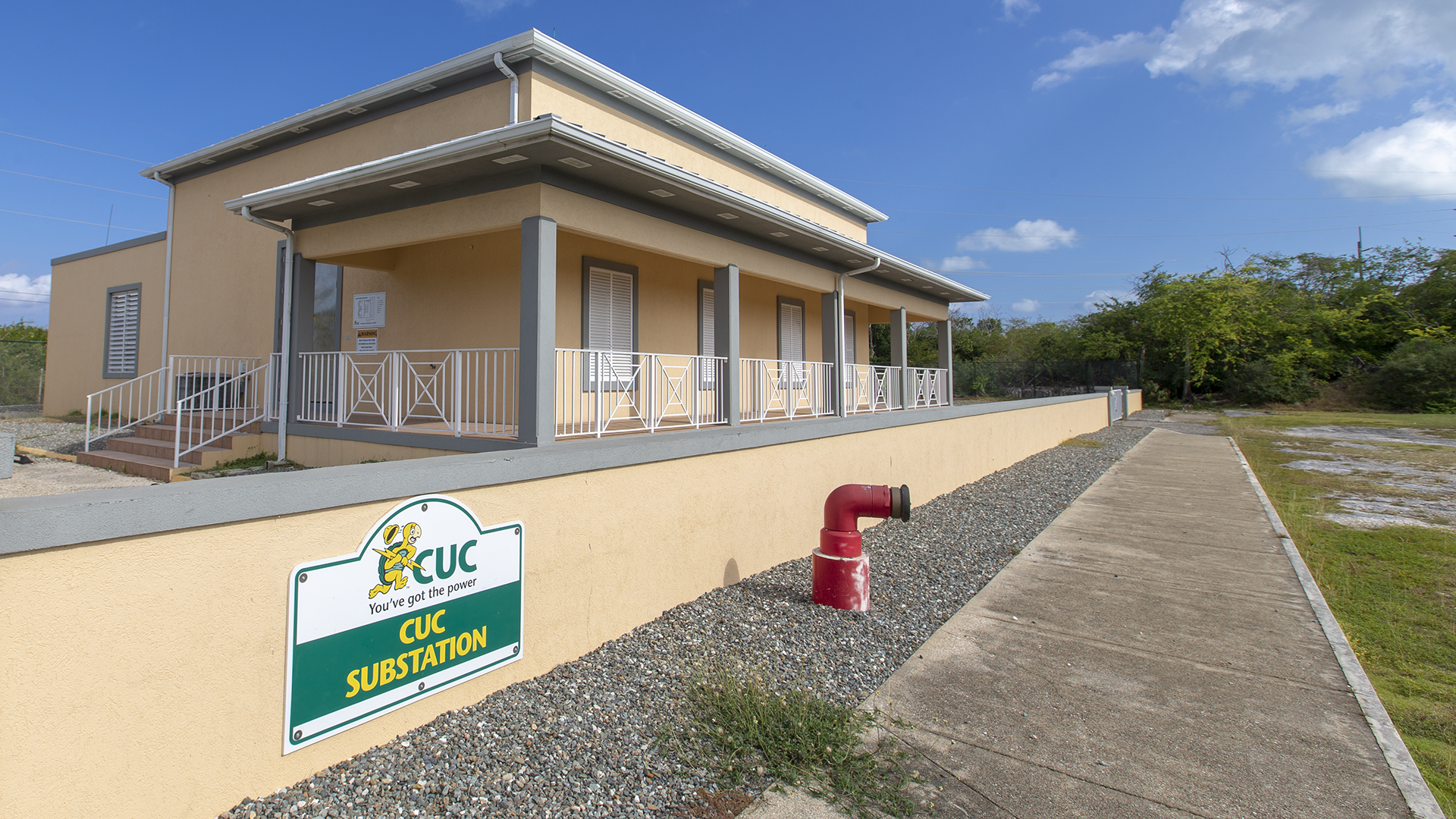 "All of the island's generation and transmission goes through that substation," said Stephen Baker, CUC's technology and development engineer. "So if it goes down, the whole island would go down."
Replacing parts wasn't an option because the manufacturer stopped making them.
"The supplier had deemed them obsolete and was no longer willing to support them anymore, so that left us in a vulnerable position," Baker explained.
With a scarcity of spare parts, the North Sound Substation would likely fail—despite several layers of defense against power outages. And if it did go dark, CUC would be on its own. The island's remoteness might ease visitors into serene reverie, but it also means there are no neighboring utility grids to tap into for backup power.
Threat turned into opportunity
Though just 22 miles long and 8 miles wide, Grand Cayman is the largest and most populated of the three-island British territory known as the Cayman Islands. CUC's diverse range of customers—from residential bungalows and shanty beach bars to universities, large luxury hotels, and glass-paneled banks—would be impacted if the substation went down.
CUC officials searched beyond the island's shores for a solution. It was a cumbersome process that led to disappointing answers from global power technology companies. Experts proposed overhauling the equipment to the tune of at least $10 million, which included replacing drive modules and the bay controllers.
"The options we were presented with were pretty much GIS hardware changes to convert it to the latest type of switchgear," Baker recalled.
Then, SEL's Engineering Services division proposed a new, tailor-made solution at a fraction of the cost. Essentially, the engineers would replace the "brain"—the main substation control system—while keeping the GIS hardware intact. To keep the substation running, engineers would section off parts of the bay controller in stages during the procedure.
CUC officials recognized that the proposal met all the technical requirements, yet a question remained about the human side of doing business. Would SEL engineers provide the customer support necessary to get the job done?
The project required a perfect alignment of technology, expertise, and collaboration, said Electrical Maintenance Manager Ross Clark, a 20-year employee of CUC.
"We're a small-island utility," he said. "We didn't have the manpower to do it ourselves—we're already performing a barrel of tasks every day."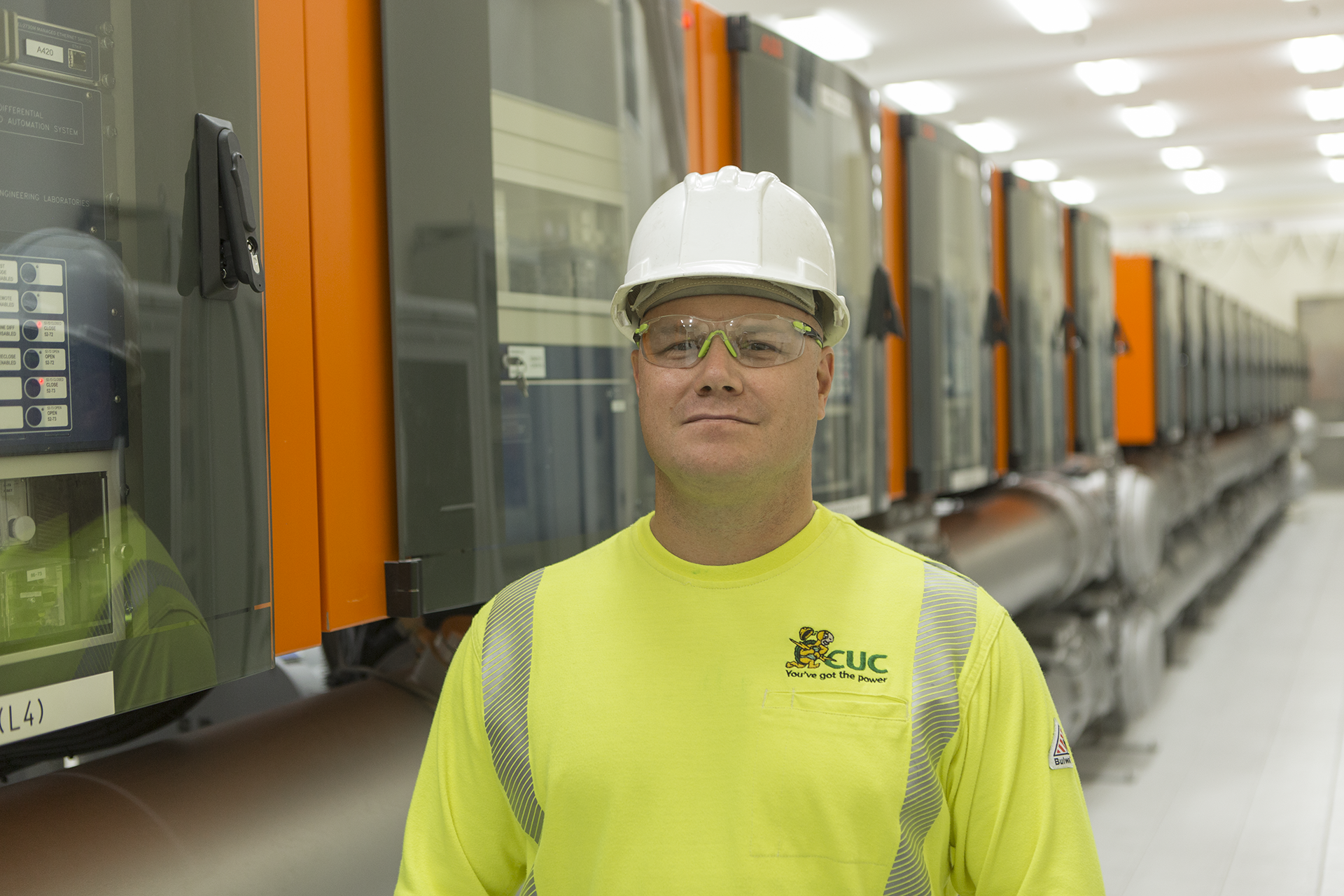 Where other companies' proposals expected CUC engineers to do more work than they could provide, SEL proposed that its specialists perform the integrating, programming, and installation. A feasibility study confirmed that SEL's individualized approach would meet CUC's requirements.
"I remember thinking the angels were singing and we had reached the end of the rainbow," Clark explained. "No one else had been willing to work with us and offer a turnkey solution to meet the scope and complexity of what we needed. It took years to get to that point."
Using spare controller parts sent by CUC, SEL engineers set up a lab at the company headquarters in Pullman, Washington, to simulate Grand Cayman's North Sound Substation, located 2,770 miles away. That substation manages the flow of electricity that powers everything from bank transactions and surgery centers to scuba diving shops, stoplights, and electric car charging stations. SEL set out to not only fix the substation's nerve center but make it perform better than ever.
Like neurosurgeons repairing an ailing brain, the engineers set to work.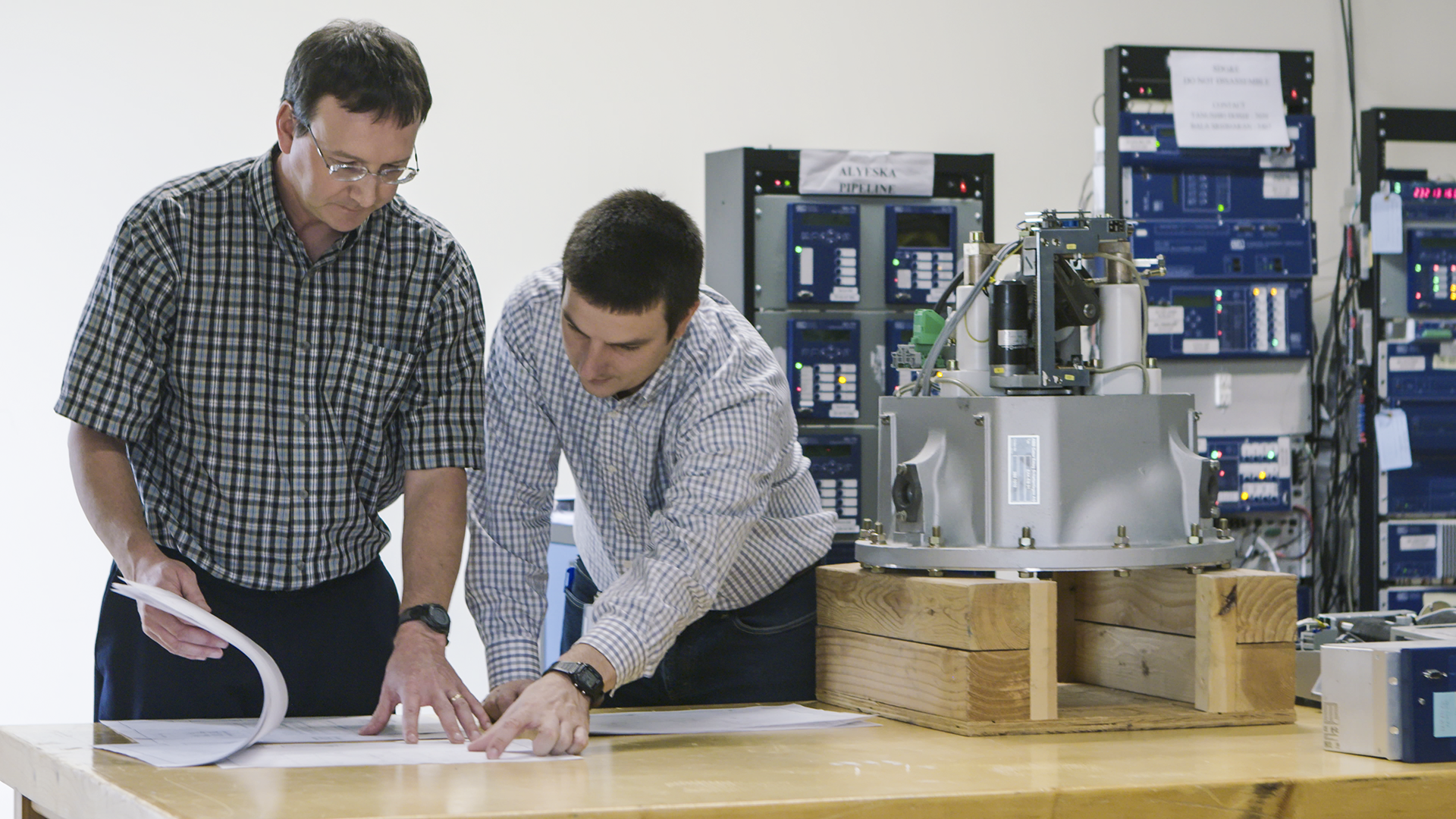 "We were able to set up a lab condition to simulate the entire substation using the SEL Axion and SEL relays to completely replace their GIS controllers," said SEL Project Team Leader Austin Wade.
SEL engineers spent five months putting the retrofitted system "through all the paces to make sure it would operate like we expected and that it would stand up to repeated use over the years," Wade explained.
"In March 2016, Wade and his colleagues reached a milestone: Modernizing the outdated hardware with sophisticated SEL technology had created a faster, smarter GIS control system.
"We were able to replicate and even improve the functions of the previous controller," Wade said.
Now certain that the platform was proven, deployable, and affordable, CUC officials approved the plan to install it at the vital North Sound Substation.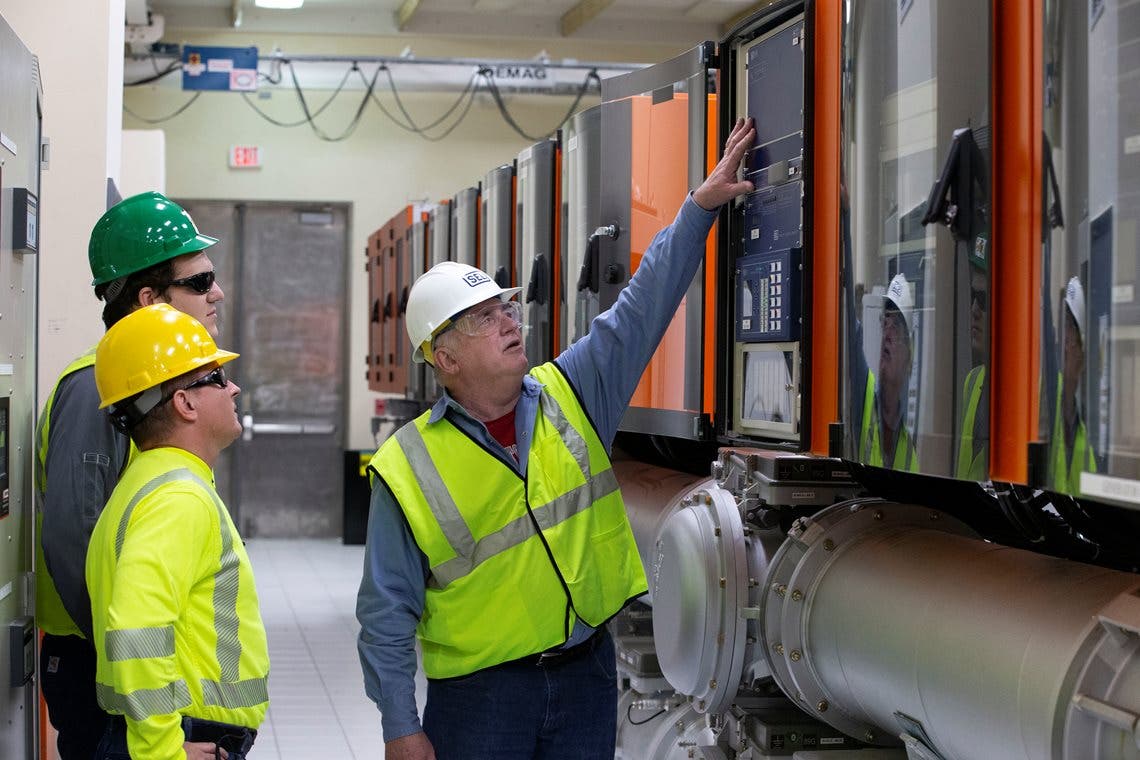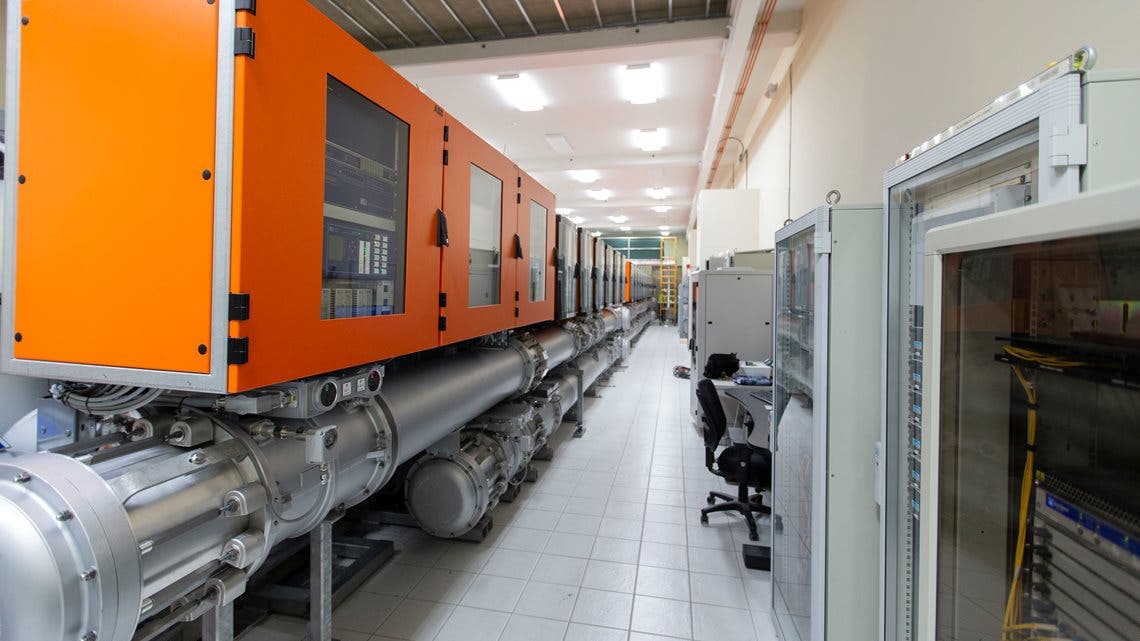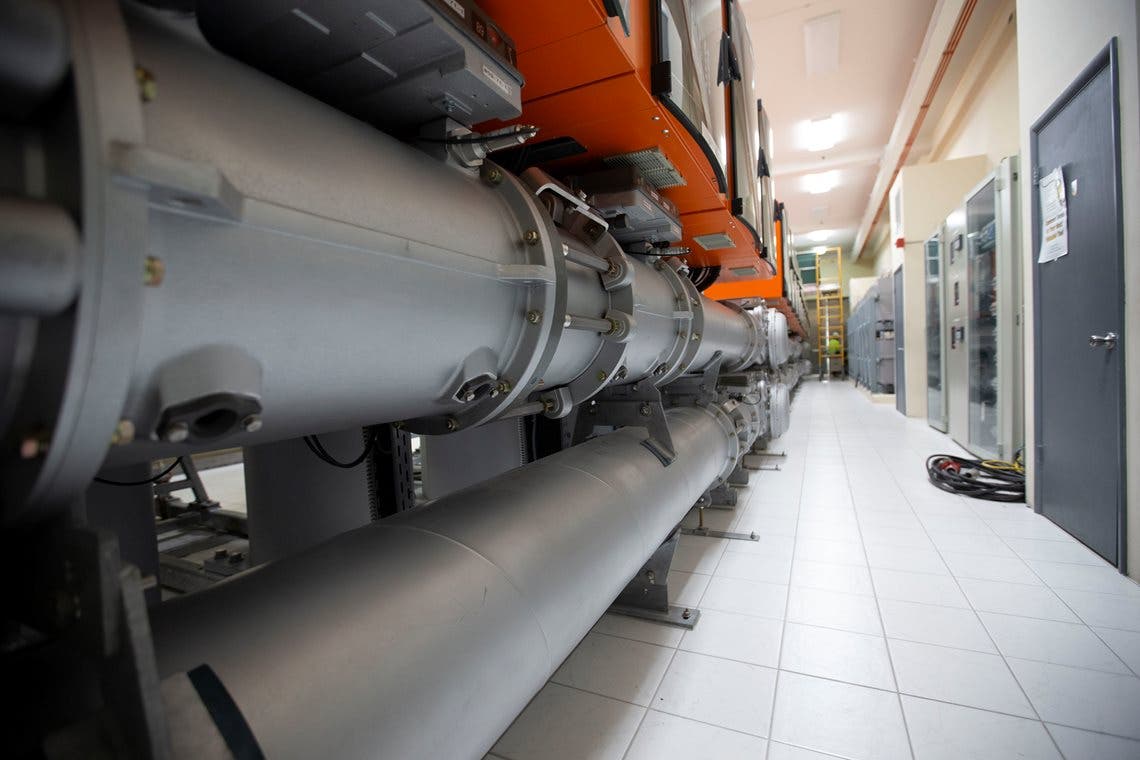 By the end of 2019, CUC will have replaced three substations' failing GIS controllers with SEL bay control systems, Axion modules, and protective relays.
Working onsite, SEL engineers carried out the procedure "bit by bit" over nine months to keep the substation running, recalled CUC's Clark. "The fact that they could do such extensive work on the unit while keeping it operational was a big feat," he said, adding that the new control system offers "intelligence and speed we didn't have before."
"A lot of people want to give us cookie-cutter, off-the-shelf solutions," Clark said. "But SEL developed this platform just for us, and from the ground up. It represents a new dawn in substation automation."
Dynamic technology, ready for the next storm
With the SEL platform in place, the North Sound Substation is now able to track signs of disturbances in as little as a millisecond and respond rapidly before a problem can escalate. It can also keep up with the rising demand for electricity as more people visit, work on, and move to the island.
What's more, the platform composed of SEL's substation bay control systems, Axion modules, and protective relays has been so successful that CUC officials are using it as a model to replace outdated controllers at the other two GIS substations.
As the utility strengthens and modernizes its grid, life goes on as normal on Grand Cayman. Off-shore, 100-year-old sea turtles—the inspiration for CUC's iconic logo—persevere in clear, turquoise waters punctuated by occasional storms.