Cybersecurity
The cybersecurity team at SEL is ready to be a partner in securing your critical infrastructure for the long run.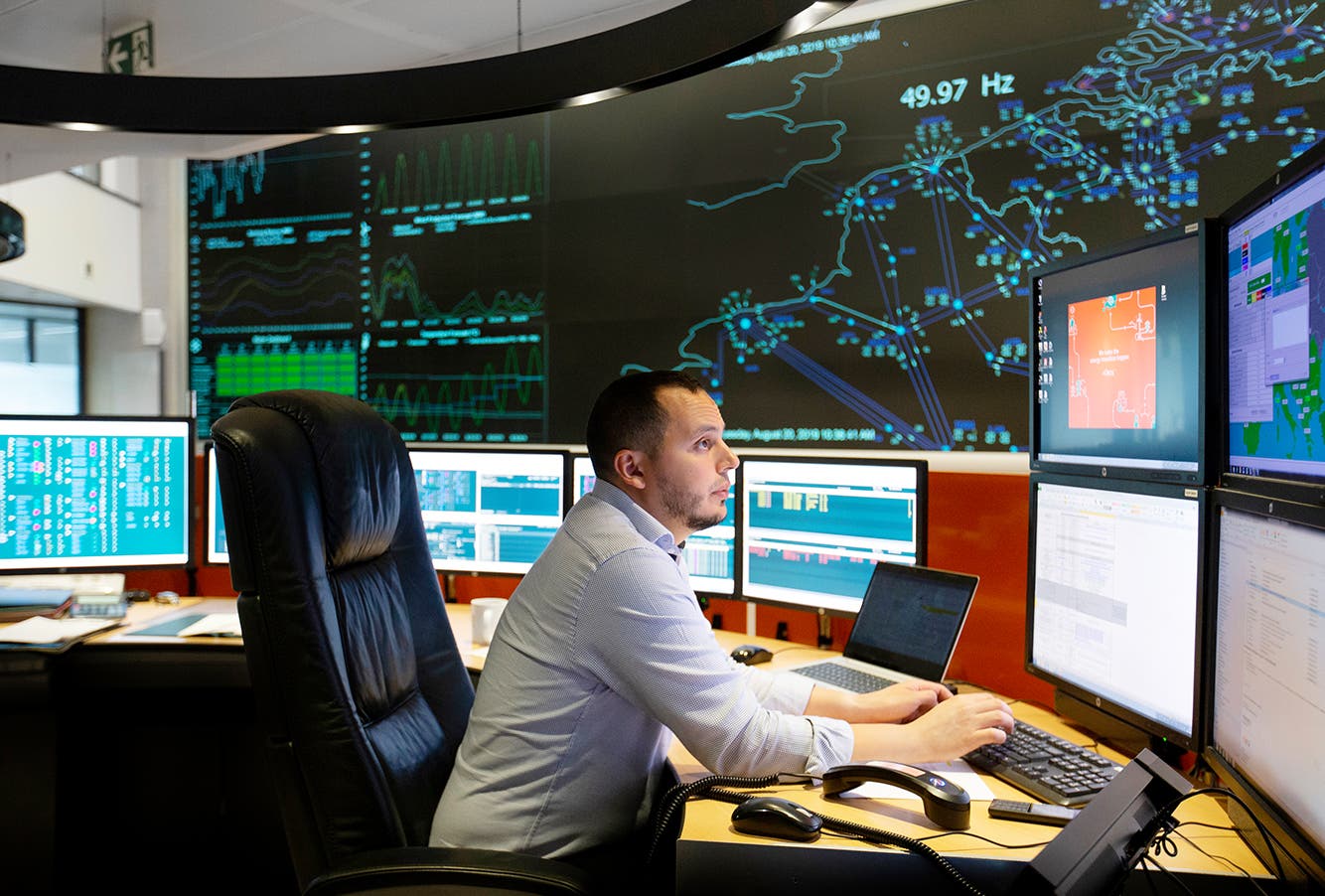 Cybersecurity Preparedness
The ever-improving capabilities of IEDs and the accelerating trend toward Ethernet communications in OT networks offer increased efficiencies, improved automation, and faster response times—but they can pose new security challenges.
SEL assessment services can improve your cybersecurity by establishing a system baseline, identifying vulnerabilities, and developing improvement plans.
Evaluate the Presence of Cybersecurity Controls
We identify and document all external and internal network access points and map all communications paths to your assets. Unused ports can then be disabled, and all necessary communications paths can be evaluated for security.
Our security assessments also include recommendations for alternative paths to minimize the effects of denial-of-service attacks and ensure that security alarms are reliably sent and received.
Key offerings:
Assessments conducted to NIST, NERC CIP, and IEC 62443 cybersecurity frameworks.
Development of compliance, risk, and remediation plans.
Development and phased implementation of strategic cybersecurity roadmaps.
Governance, risk, and compliance reviews and recommendations.
Cyber-Defense Solution Development
SEL designs for defense in depth, providing turnkey OT networking systems with integrated security.
We provide setup, documentation, and training on best practices, including:
Physical security and cybersecurity.
User accounts and access controls.
Network and information security.
Securing communications paths and hardening devices.
Security event logging, monitoring, and notification.
Secure Remote Access and Centralized User Authentication
Our cybersecurity team can implement remote access solutions that secure Ethernet and serial communications between the enterprise and remote networks and comply with regulatory requirements.
These solutions leverage the capabilities of such products as our OPNsense on SEL Hardware Firewall, SEL-3620 Ethernet Security Gateway and SEL-3622 Security Gateway to provide a secure perimeter for the LAN and manage passwords and access to IEDs.
In addition to products and solutions, we provide real-world, hands-on cybersecurity training through SEL University that teaches your workforce how to implement strong electronic access controls using SEL solutions.
Cybersecurity Control Validation
Our goal in developing cybersecurity solutions is to maximize reliability and minimize the intrusiveness of controls on existing critical processes.
We can use our sophisticated Real Time Digital Simulator (RTDS) facility to model your protection and automation systems and verify that the system will perform safely and reliably with integrated cybersecurity measures.
Ongoing System Management
Baseline Monitoring, Response, and Recovery Services
SEL can work with you to establish a system baseline, secure essential data, develop response and recovery plans, and automate data collection for security audits.
We provide asset management software that simplifies system baselining and version control. We also provide automatic settings backup and system recovery tools to help restore normal operations quickly after a cyber event. Our cybersecurity team can run tabletop exercises and provide response procedure playbooks to help you respond effectively in any scenario.
Event Log Management
The SEL cybersecurity team designs and implements turnkey security monitoring solutions.
SEL will design event notification systems so you can effectively monitor your system—or we can do the monitoring with 24/7/365 services via our Security Operations Center.
Data Collection for Audits
Our cybersecurity team will collect the necessary data and generate audit-ready documentation to help ensure that your systems and processes are compliant with applicable standards. We can also provide reports on how your system measures up to information security requirements and help you take action to mitigate vulnerabilities.
Maintaining system security requires constant vigilance. SEL can streamline the ongoing management of your system's security with solutions that include:
Security event monitoring, logging, and alerts.
Centralized asset management.
Centralized access control.
Automated password management for IEDs.
Software and firmware upgrade management.
Response and recovery planning.
Compliance management.
Our Support
Quality and Security You Can Rely On
All of our electronic devices are designed, tested, and manufactured in SEL-owned and -operated facilities in the United States.
The SEL Engineering Services team follows rigorous engineering procedures for design, development, testing, and commissioning of electric power systems. We continually identify, monitor, and improve best practices to ensure your satisfaction.
We practice secure supply chain management, including verified chains of custody, responsible sourcing, and keeping quantities of critical parts in reserve. Our quality management system is certified to ISO 9001 Quality Management System requirements.
Unbeatable Support
When you choose SEL, you get more than products and services—you get a partnership. Our customer support teams are experts in power system products and applications, and they're available for the entire life of your SEL solution.
Engineering Services project engineers are ready to assist you in various project stages from planning through final commissioning of the system. Afterward, you have access to technical support from SEL application engineers, at no charge, as long as SEL products remain in service.