Schweitzer Engineering Laboratories
Newsroom
Sep 13, 2023
Software Advances Grid Operations at SDG&E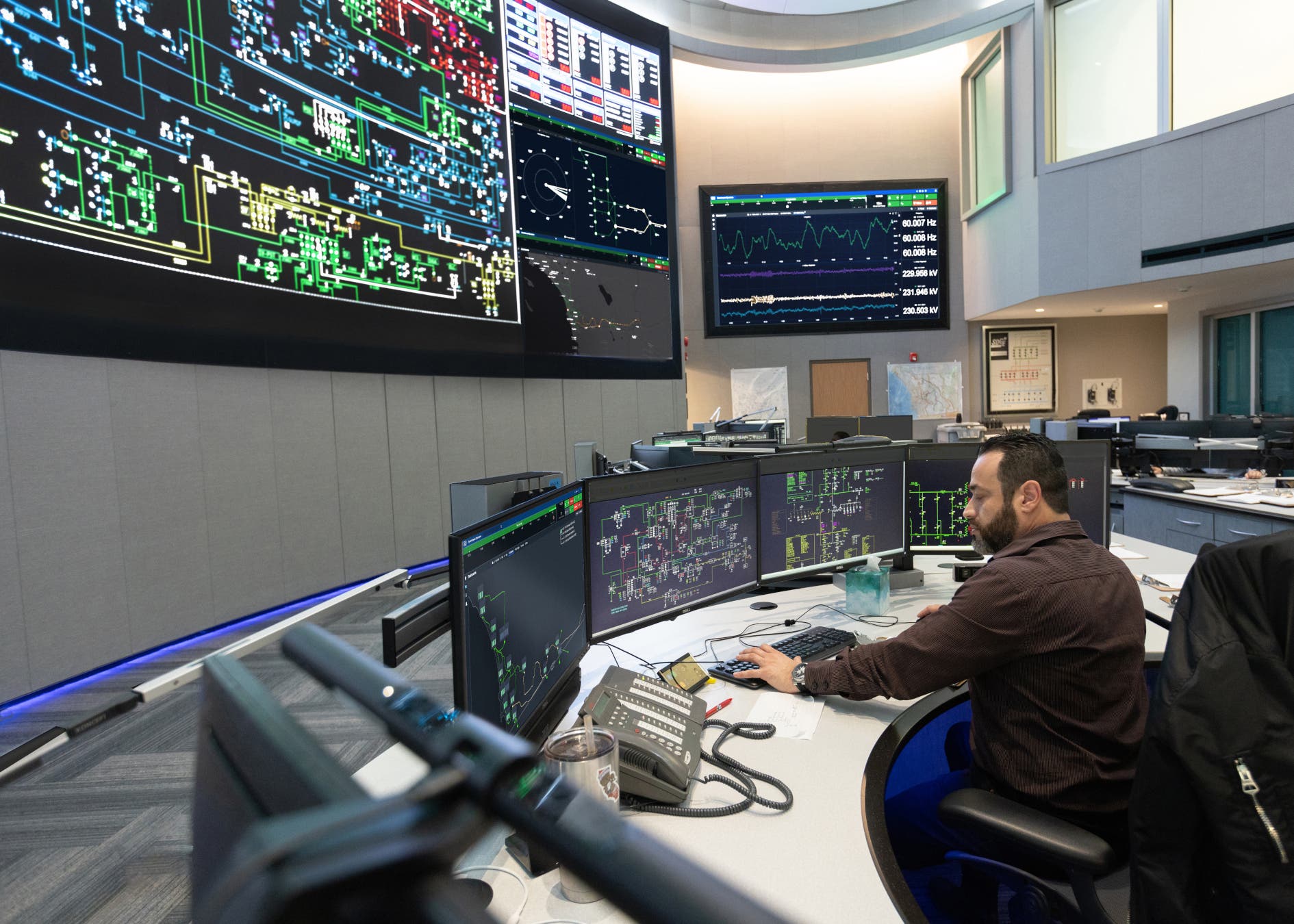 PULLMAN, Washington—Schweitzer Engineering Laboratories (SEL) and San Diego Gas & Electric® (SDG&E®) recently released an article and video describing how they collaborated to develop and implement a software tool that enhances real-time grid operations.
This advanced software, called Synchrowave Operations, leverages high-resolution data to render power system dynamics in much greater detail than SCADA and energy management systems (EMSs), the traditional tools used to monitor and control power systems. Through translating data types such as synchrophasor data, relay event reports, and GIS geospatial data into actionable insights for control rooms, Synchrowave Operations provides a powerful complement to SCADA and EMSs.
While traditional SCADA and EMSs receive data from field devices once every few seconds, Synchrowave Operations receives data at the rate of 30–60 measurements per second. This distinction is becoming increasingly relevant as the power system incorporates more renewable energy sources, which can introduce high-frequency disturbances such as forced oscillations.
SDG&E embarked on this project because they believed software that leverages synchrophasor data would make their real-time operations faster, safer, more flexible and more reliable. 
"Being able to apply synchronized measurement [to the grid] over a wide area gives us the ability to see what's really happening in our system in real time," said Daniel Dietmeyer, team lead for transmission protection and automation at SDG&E. "This helps us make informed decisions about how the system is responding to load and generation as well as environmental conditions."
SDG&E worked with SEL to develop the software tool they envisioned. SEL and SDG&E collaborated closely over several years to realize Synchrowave Operations, and SDG&E grid operators were consulted throughout the development process.
Jared Bestebreur, a senior engineer at SEL, said: "Having that level of partnership and access—being able to work so closely with end users in this operations environment—allowed us to come up with a solution we think is going to be very successful."
Presently, SDG&E is using a fully NERC CIP-compliant implementation of Synchrowave Operations to enhance real-time decision making in their control room. As the first of several utilities adopting this software, SDG&E is paving the way for others to make similar advancements.
Learn more about the collaboration and innovation that produced this software.
Back to Newsroom