Schweitzer Engineering Laboratories
Newsroom
Jan 26, 2023
Secure and reliable stator ground protection, 100 percent of the time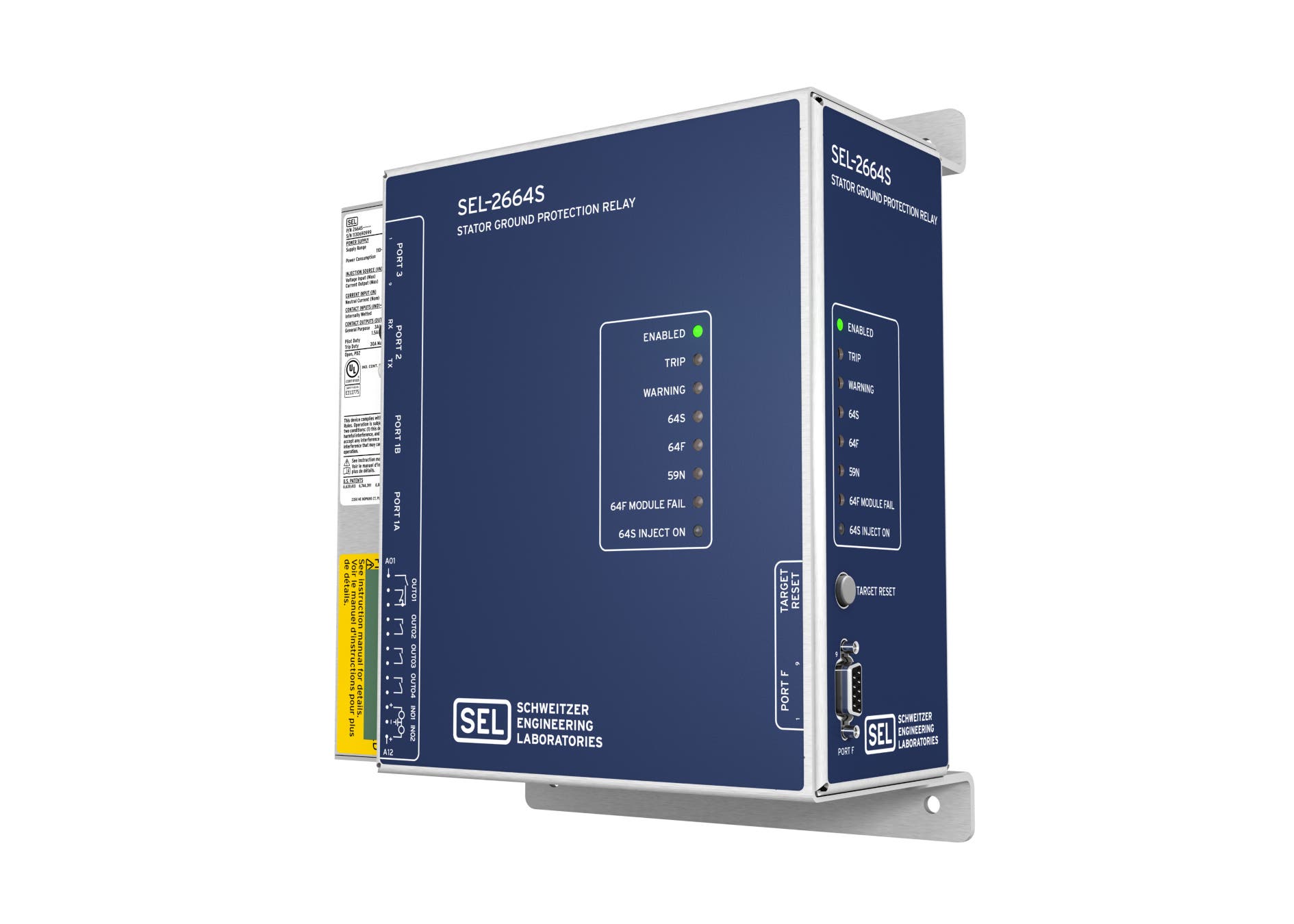 The SEL-2664S Stator Ground Protection Relay is a robust option for generator stator ground protection. The relay uses neutral-overvoltage-based protection and multisine frequency injection to protect 100 percent of the stator winding, even when the generator is at a standstill.
The unique multisine frequency injection function injects and measures impedances at four different frequencies to determine any losses in stator winding capacitance—regardless of whether the generator is at a standstill, starting up or running. Calibration processes performed during commissioning provide an accurate measurement of all wire impedances, allowing the relay to be highly sensitive to overvoltage in a specific system.
The SEL-2664S now ships with the SEL-4664 Calibration Module. This module supports a new calibration process in the relay by automatically cycling through several impedance levels, which the SEL-2664S tests to create an accurate model of system impedances. This fully automated process takes approximately 10 minutes and requires no interaction from the engineer commissioning the device.
For more information, please see the SEL-2664S product page .
Back to Newsroom