Schweitzer Engineering Laboratories
Newsroom
Jun 1, 2022
SEL's next-generation FLISR solution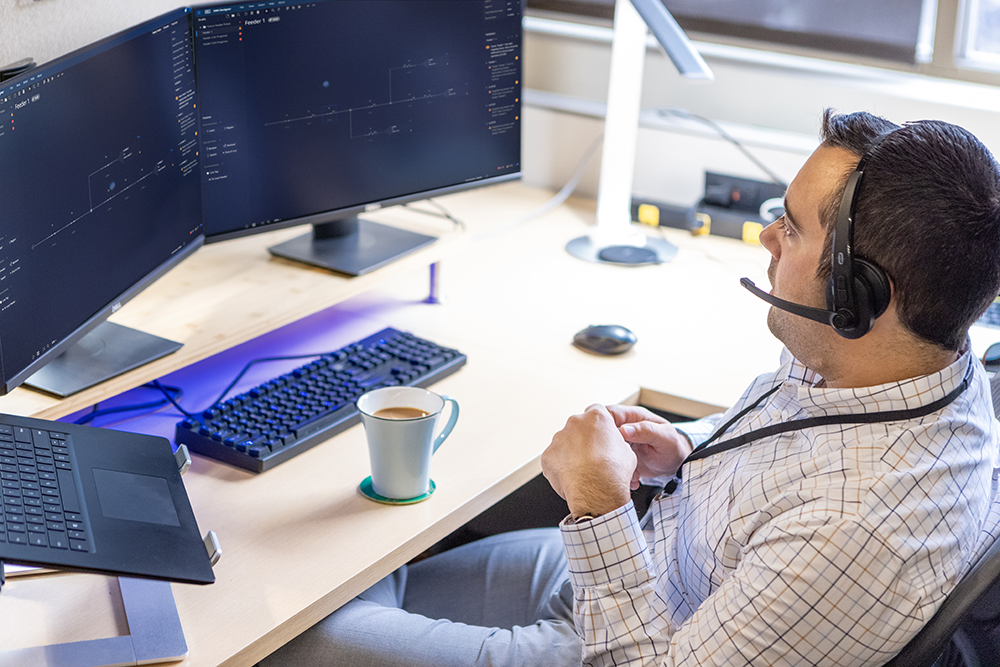 SEL recently released a next-generation solution for fault location, isolation, and service restoration (FLISR). The first software package to release in the Distribution Management System (DMS) application suite on SEL Blueframe, FLISR redefines simplicity and reliability in distribution automation. An intuitive user interface and a modern display offer unparalleled transparency and ease of use for minimizing customer outages, improving reliability metrics, and providing fault detection and system restoration within seconds. 
FLISR on Blueframe is easy to configure in DMS Designer, which acts as a digital canvas allowing users to drag and drop and draw feeder designs to create a system topology. This topology doubles as both settings and the HMI, simplifying design and deployment. An included simulator and real-time HMI allow users to test new feeder configurations and changes to existing configurations directly into the FLISR software without interrupting the live system.
SEL Blueframe is a secure, Linux- and container-based operating system and reliable software platform for OT environments. It prevents unauthorized access and only allows the execution of software packages signed by SEL. Scalable and customizable, Blueframe can be deployed on SEL computing platforms or virtualized on other server-grade hardware through a contact agreement. 
Learn more about SEL's new FLISR on Blueframe solution. 
Back to Newsroom