Schweitzer Engineering Laboratories
Newsroom
Mar 18, 2022
New cards and feature enhancements for the SEL-751 Feeder Protection Relay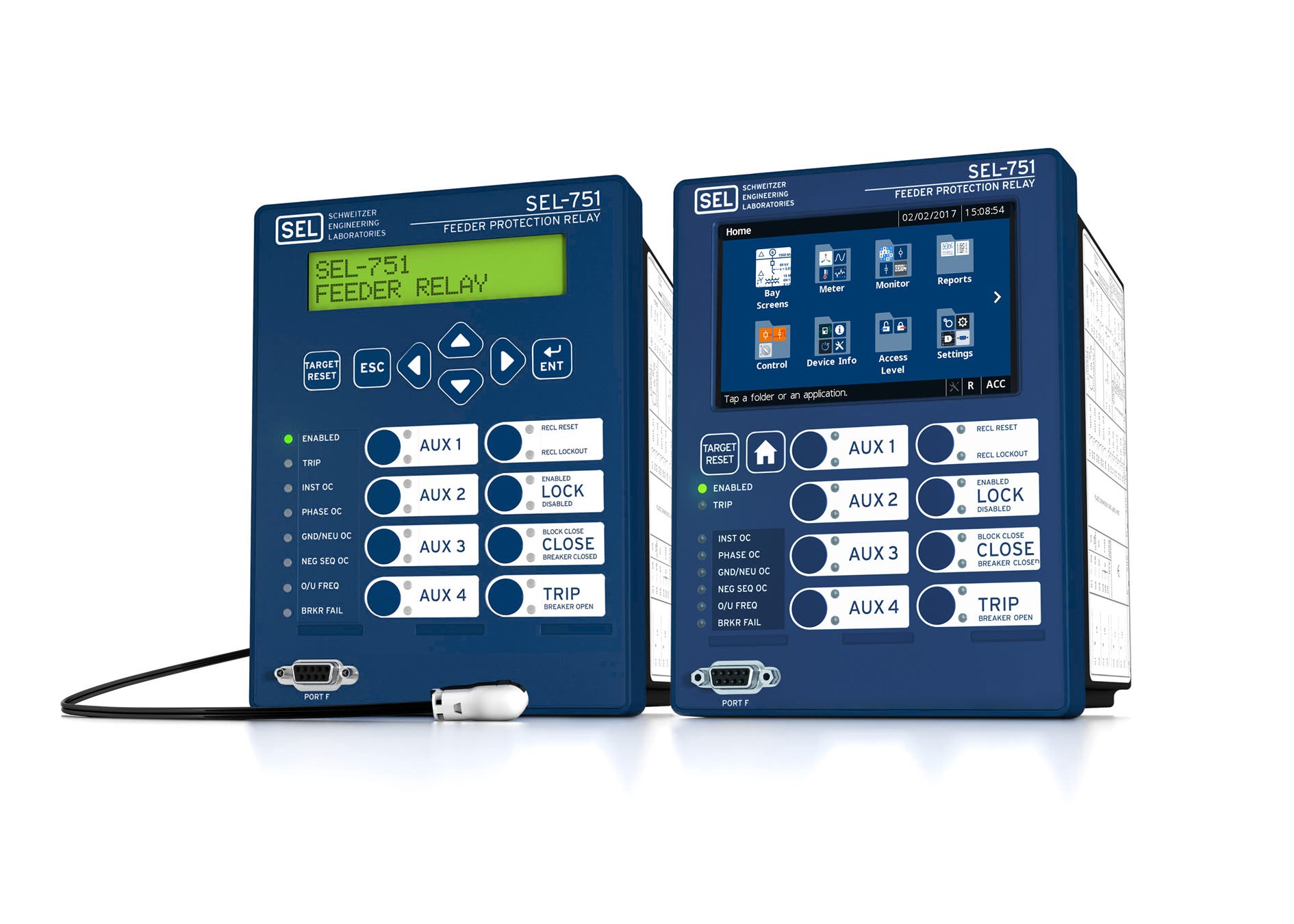 SEL recently released two new field-upgradable cards for the SEL-751 Feeder Protection Relay, along with several enhancements that will allow it to support a wider range of applications.
The two new cards include a Slot Z card option that accepts low-energy analog current inputs (Rogowski coil and low-power CT) and voltage inputs (low-power VTs). The new Slot E card option has a Vsync/Vbat input along with seven digital inputs.
The SEL-751 can be configured with three new logical elements. Phase discontinuity detection logic detects open-phase conditions based on current imbalance. Broken conductor detection logic can detect faults due to a broken conductor on single-circuit lines based on the charging current of the line. A cold-load pickup element prevents overcurrent conditions caused by reenergizing a distribution circuit after an extended outage.
Additionally, three existing functions in the SEL-751 were enhanced. The relay's incipient cable fault detection logic now includes neutral current input, allowing the relay to identify self-clearing overcurrent events on the neutral line indicative of an impending fault, which can be used to schedule preventative maintenance appropriately. Breaker operation times are added to the analog quantities to assist in scheduling breaker maintenance. A new single-phase voltage setting in SEL-751 allows any phase-to-phase or phase-to-neutral voltage selections.
To find more information about the SEL-751 and its features, visit the product webpage .
Back to Newsroom