Schweitzer Engineering Laboratories
Newsroom
May 13, 2021
SEL releases SEL-RP50 Fault Repeater to complement SEL-FT50 and SEL-FR12 system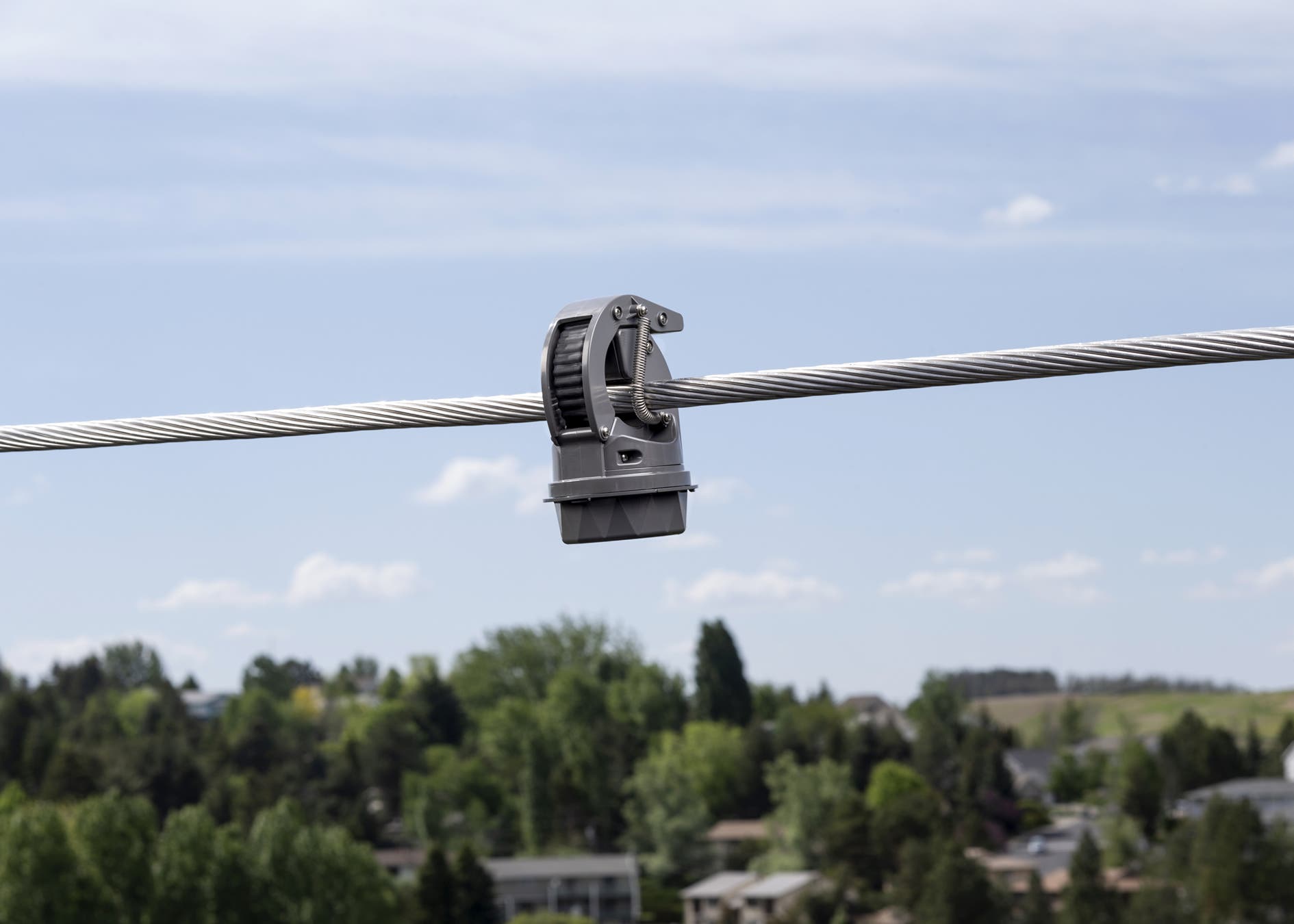 Schweitzer Engineering Laboratories has released the new SEL-RP50 Fault Repeater, complementing and adding flexibility to the SEL-FT50 and SEL-FR12 Fault Transmitter and Receiver System. The system enhances distribution protection by helping relays make better tripping and reclosing decisions based on the location of a fault.
When the SEL-FT50 detects a fault, it quickly broadcasts the fault status via 900 MHz wireless signals directly to an SEL-FR12 or via multiple SEL-RP50 repeaters to an SEL-FR12. The line-powered SEL-RP50 repeats signals from the SEL-FT50, overcoming the communications challenges of obstructions blocking the radio path's line of sight. It allows the system to reach around corners, go over a hill, bend around branches and get around other obstacles—making it a suitable solution for high-density coordination.
The SEL-FR12 provides the fault status directly to a protective relay or recloser control via high-speed Mirrored Bits communications. In all, it takes just 6 ms to send the data to a protective relay, with each SEL-RP50 used in the communications chain only adding up to 1.5 ms of delay to the overall system latency.
The SEL-FT50 and SEL-FR12 system enables relays to block reclosing on underground faults and implement fast bus tripping. With the addition of the SEL-RP50, it can help relays and recloser controls implement fast, economical trip blocking schemes while coordinating with lateral fuses.
To learn more about the SEL-RP50, visit the product webpage . 
Back to Newsroom