Schweitzer Engineering Laboratories
Newsroom
Apr 29, 2021
SEL raises starting hourly wage to $16, announces 50 new manufacturing career openings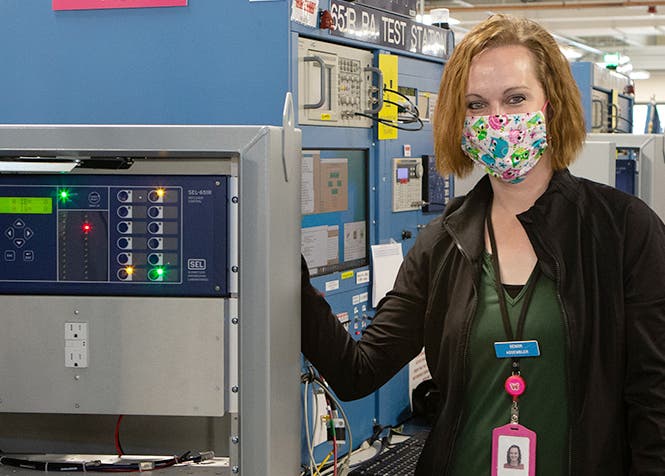 PULLMAN, Washington—Schweitzer Engineering Laboratories will raise its starting hourly wage for U.S. employees to $16 per hour, effective May 1. The company also announced that it is looking for 50 people to join their manufacturing teams working in Pullman, Washington, and Lewiston, Idaho.
In addition to the competitive wages and benefits, the 100 percent employee-owned company offers full-time U.S. employees a stake in the company with its employee stock ownership plan. Through this plan, employees receive shares of the company's stock, which are held in a trust until they retire or leave the company. Employees and their families also enjoy access to the company's free onsite health clinics and wellbeing centers, located on its Pullman and Lewiston campuses. SEL last raised its starting wage from $14.50 to $15.50 per hour in April 2020. 
The 50 job openings are for entry-level production employees who will assemble the electronic devices SEL invents, designs and builds to protect, monitor and control electric power systems around the world. The positions will be split between the SEL's manufacturing facilities in Pullman and Lewiston. 
"We are always excited to welcome new people to our team and these positions offer a great starting point within our company and outstanding opportunities for growth," said Leith Sorenson, senior vice president of Manufacturing. 
SEL has experienced steady growth for more than three decades and continues to serve the needs of the critical infrastructure sector. 
"Worldwide demand for our products is increasing and we're pleased to offer new opportunities in Pullman and Lewiston and to share our success with our employees," said Edmund O. Schweitzer, III, president and chief technology officer. 
For more information, visit selinc.com/hiring .
Back to Newsroom