Schweitzer Engineering Laboratories
Newsroom
Oct 21, 2020
SEL broadens SDN portfolio with the SEL-2742S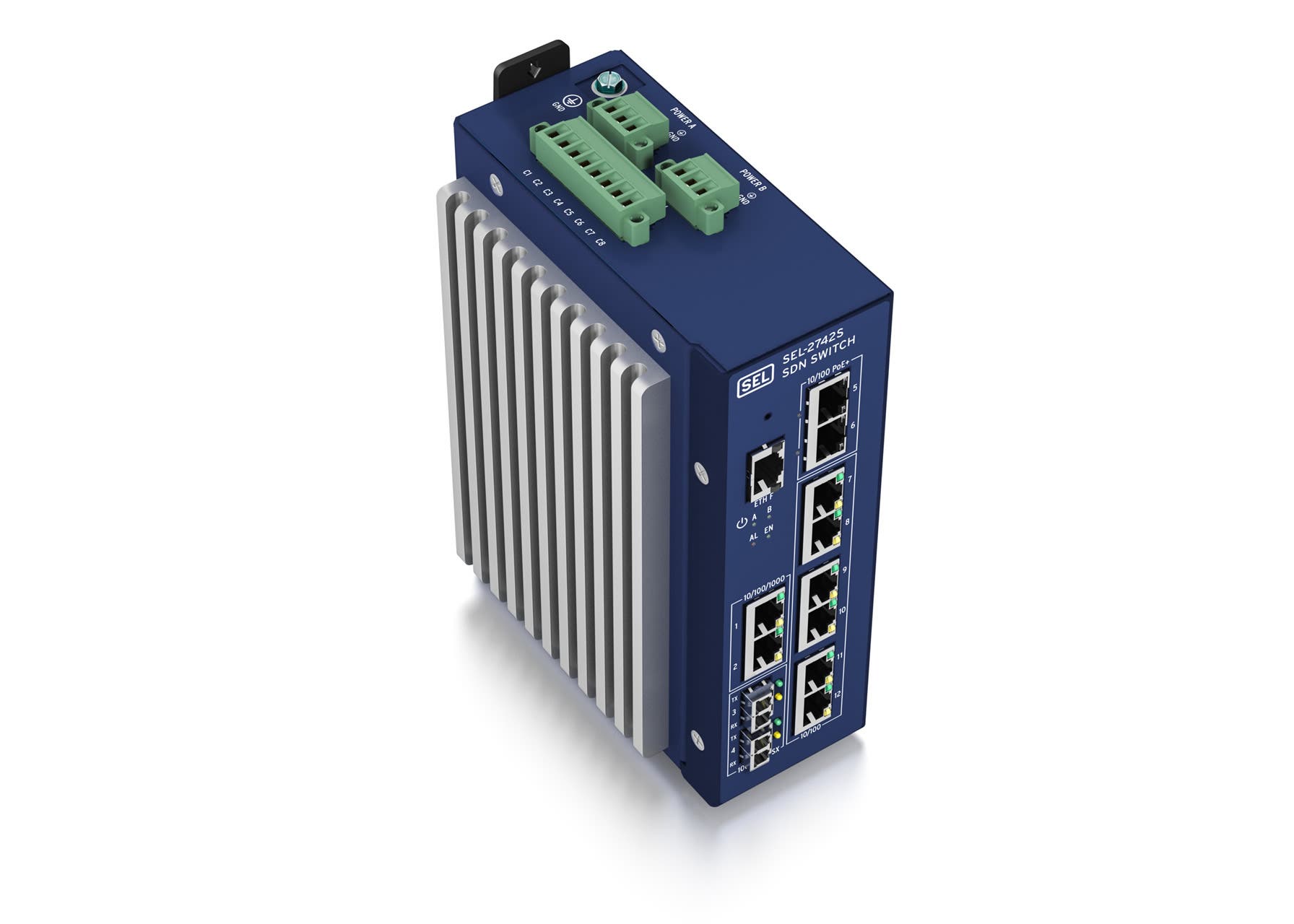 SEL has released the SEL-2742S Software-Defined Network Switch. With this release, utility and industrial network engineers have a choice of 19" rack mounting (with the SEL-2740S Software-Defined Network Switch) or DIN-rail or surface mounting (with the SEL-2742S) for their software-defined networking (SDN) switch hardware. 
Like the SEL-2740S, the SEL-2742S integrates with the SEL-5056 Software-Defined Network Flow Controller to improve LAN cybersecurity with a deny-by-default approach to network traffic forwarding. SDN also provides faster network failover, streamlines network management and change control and automates data collection for cybersecurity audits.
The SEL-2742S is a 12-port switch designed and built for operation in harsh environments, meeting IEEE 1613 requirements. The SEL-2742S operates from –40° to +85°C (–40° to +185°F), and dual power supply connections provide connectivity to primary and backup power sources.
Pricing for the SEL-2742S starts at $2,200.
For more information about the SEL-2742S, visit the product webpage . 
Back to Newsroom