Schweitzer Engineering Laboratories
Newsroom
Jun 5, 2020
SEL releases the first capacitor bank control with wireless current sensing technology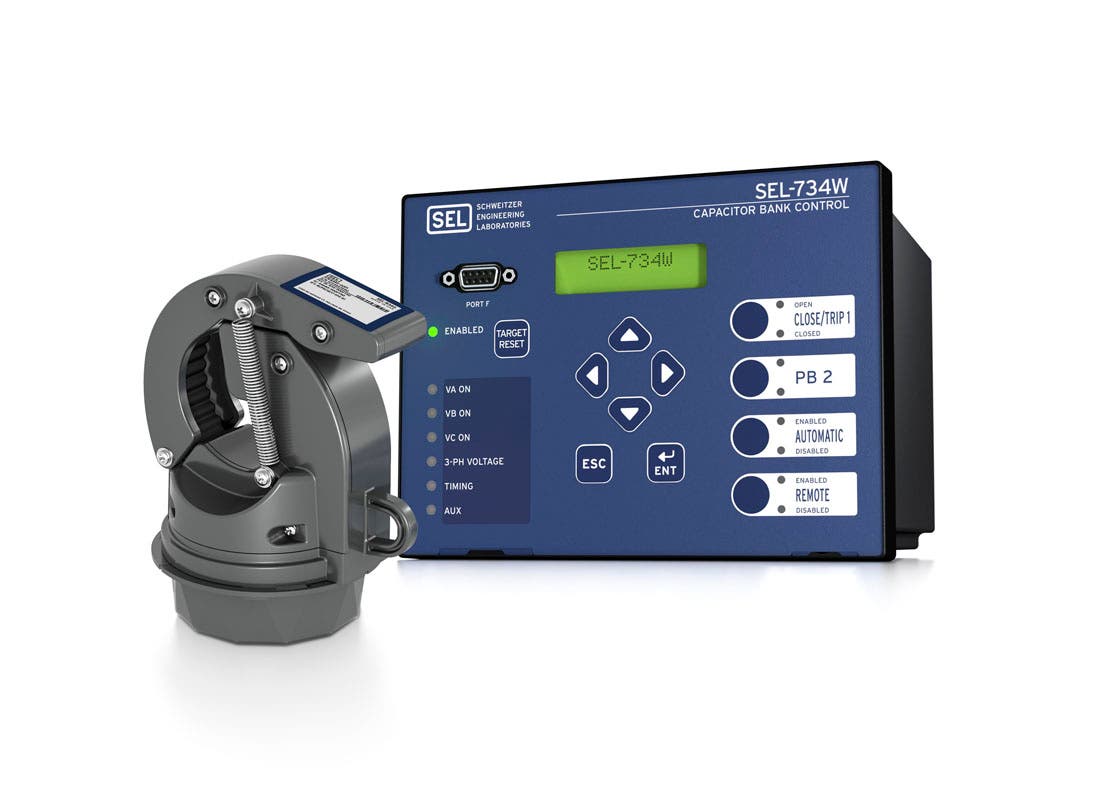 Schweitzer Engineering Laboratories has released the SEL-734W Capacitor Bank Control and SEL-8340 Wireless Current Sensor solution, offering utilities a safer, simpler, and more cost-effective way to improve distribution power quality and efficiency.
Previously, even advanced capacitor bank controls required expensive and unwieldy line post sensors to measure current. The SEL-734W is the first capacitor bank control to use wireless technology to improve power quality while avoiding these complex sensors. Wireless technology means no more current sensor cabling or junction boxes. Instead, utility workers simply install the SEL-8340 sensors with a single hot stick, saving utilities time and money on installation labor and sensor maintenance.
The SEL-8340 sensors can be installed up to 1,500 feet from the SEL-734W. The sensors measure and send current data to the SEL-734W. Then, the SEL-734W uses the data to calculate the power factor and reactive power flow and determines the best time to switch the capacitor bank on or off the line.
Learn more about the SEL-734W and SEL-8340 solution features and functions on the product webpage .
Back to Newsroom