Schweitzer Engineering Laboratories
Newsroom
Aug 2, 2019
How to reduce wildfire risks in power distribution systems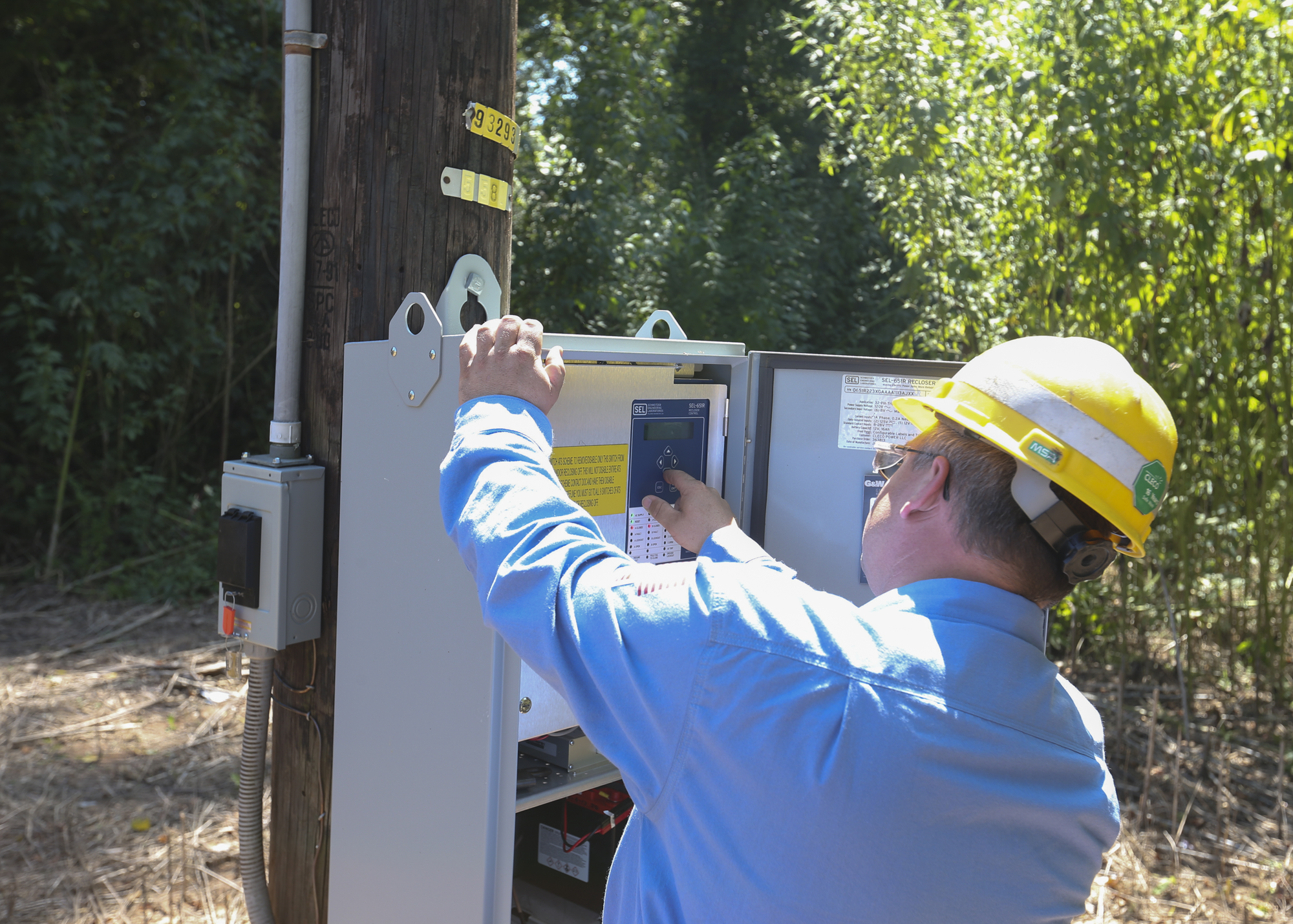 A newly published white paper coauthored by SEL and G&W Electric engineers explores how power distribution protection technologies can reduce wildfire risk.
The paper, Fire Mitigation for Distribution—Achieve Quick Progress With Advanced Technology Solutions, breaks down the strategies for wildfire mitigation into four categories: preventive maintenance, strategic operational practices, enhanced system protection, and system hardening. Preventive maintenance involves the ongoing inspection and repair of power system equipment and proactive vegetation management in high-risk fire areas. Strategic operational practices, such as forecasting fire risk based on weather and environmental conditions, can help utilities proactively adjust protection schemes to disable reclosing, or in extreme circumstances, shut off power in the interest of public safety. Enhanced system protection (more system awareness and advanced protection algorithms) and system hardening (updated equipment and system design) are explored in detail in the paper.
The SEL and G&W reclosing solution described in the paper helps utilities achieve enhanced system protection and system hardening. SEL recloser controls and sensors detect and locate fallen conductors, speed up tripping, and allow special reclosing schemes for high fire risk areas. G&W hardens their recloser designs with dead tank construction, extended phase spacing, and higher-rated insulators to minimize flashover. Together, this solution helps utilities quickly implement a system that minimizes wildfire risks.
Learn more about how utilities can mitigate wildfire risks on the SEL website .
Back to Newsroom