Innovation continues to drive our success. Solving challenging problems for our customers helps SEL develop new technologies that become available for everyone's benefit. Synchrophasors for wide-area protection and control, arc-flash hazard detection for protection of people and equipment, cybersecurity to prevent unwanted access, and conformal-coated circuit boards for robust operation in contaminated environments are just a few of the technologies available.  
Arc Sense Technology
Detect and Identify More High-Impedance Faults
Arc Sense technology (AST) from SEL is an innovative solution that detects high-impedance faults on distribution systems. A high-impedance fault, such as one caused by a downed live conductor, draws low fault current and can be a significant threat to humans (utility employees and the public), livestock, and property. SEL-patented AST detects electrical arcing, allowing the technology to identify more high-impedance faults than conventional ground overcurrent protection elements. 
How AST Algorithms Work
To ensure sensitive, dependable, and secure high-impedance fault detection, AST algorithms measure odd-harmonic content and interharmonic content. AST maximizes sensitivity and security by adapting the AST algorithms to minimize the ambient characteristics of the distribution feeder, including two-way automatic communications system (TWACS) power line communications schemes.
AST includes a load reduction element for each phase. This element monitors for a decrease in load current that often coincides with a downed live conductor. The assertion of this element can be used to help distinguish between a downed live conductor, a dirty insulator, or vegetation contact.
Apply an Integrated Solution
Apply the integrated AST solution, which is available in the following SEL devices, to improve high-impedance fault detection:
SEL-451 Protection, Automation, and Bay Control System
SEL-751 Feeder Protection Relay
SEL-651R Advanced Recloser Control
SEL-651RA Recloser Control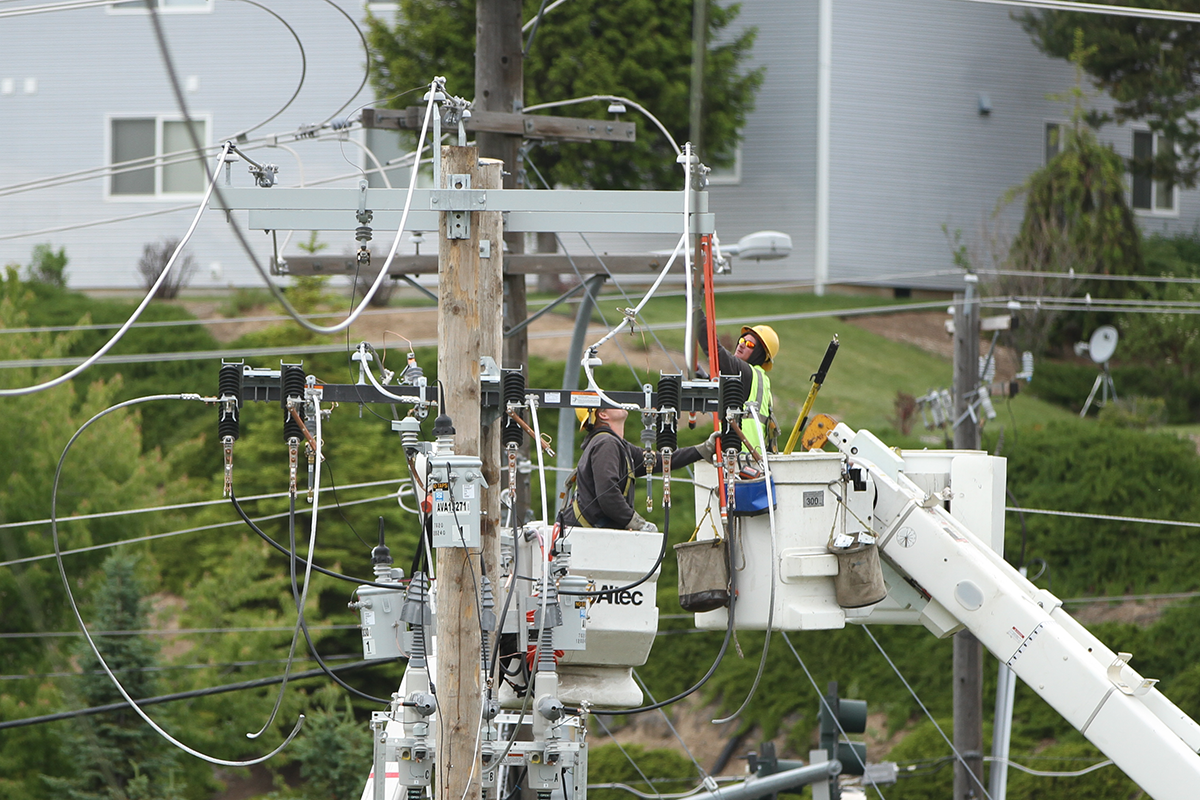 Conformal Coating
Conformal coating is specially formulated to protect PCBs and related equipment from the environment. This improves and extends the working life of the PCB and ensures security and reliability. The coating conforms to the shape of the board and its components, creating a protective layer that is both lightweight and flexible.
This durable protective coating protects circuitry from hazards such as chemicals (e.g., fuels, coolants, etc.), vibration, moisture, salt spray, humidity and high temperature, fungus, corrosion, and thermal shock.
Key Features
Environmental Protection

Protects circuit boards from the effects of contaminants in the air. Circuit board components are isolated from contaminants like hydrogen sulfide (H2S), chlorine (Cl), or salts.

Mechanical Protection

Works to shield and protect the circuit board from dust, insects, dropped screws, drill shavings, and abrasion.

Dendrite Growth Resistance

Resists dendrite growths between conductors. SEL coatings conform to the peaks and recesses of the board, providing complete coverage of critical components.

Moisture Protection

Provides a moisture-resistant barrier, preventing unwanted conduction paths and board damage.

Precision Robotic Application

Precisely applied to surfaces intended for coating and not to unintended areas. Computer-controlled, three-axes application gives uniform coating to exact specifications, resulting in superior reliability.
Tested and Approved
SEL products with conformal coating have been tested and approved by independent testing laboratories to the following specifications for mixed flowing gas, hygroscopic dust, and damp heat:
Telcordia Technologies GR-63-CORE, Issue 2, April 2002, Network Equipment-Building System (NEBS) Requirements: physical protection (modified - test duration extended)
EIA 364-65A Class IIIA (modified - test duration extended)
IEC 60068-2-30 - 1980, 1985, Basic Environmental Testing Procedures, Part 2: Tests - Test Db and guidance: damp heat, cyclic (12 + 12-hour cycle), severity level 25º to 55ºC, 6 cycles, relative humidity 95 percent.
Mixed flowing gas includes contaminants Cl2, H2S, NO2, and SO2.
Hygroscopic dust includes water-soluble salts, sulfate, nitrites, volatile organic compounds, SO2, H2S, ammonia, NO, NO2, HNO2, ozone, and gaseous chlorine.
SEL meets Mil-1-46058C Type UR conformal coating requirements. Material used for conformal coating is approved to the following specifications:
IPC-CC-830, Qualification and Performance of Electrical Insulating Compounds for Printed Board Assemblies.
UL 746E, Polymeric Materials - Industrial Laminates, Filament Wound Tubing, Vulcanized Fiber, and Materials Used in Printed Wiring Boards.
IEC 60664-3, Insulation Coordination for Equipment Within Low-Voltage Systems, Part 3: Use of Coatings to Achieve Insulation Coordination of Printed Board Assemblies.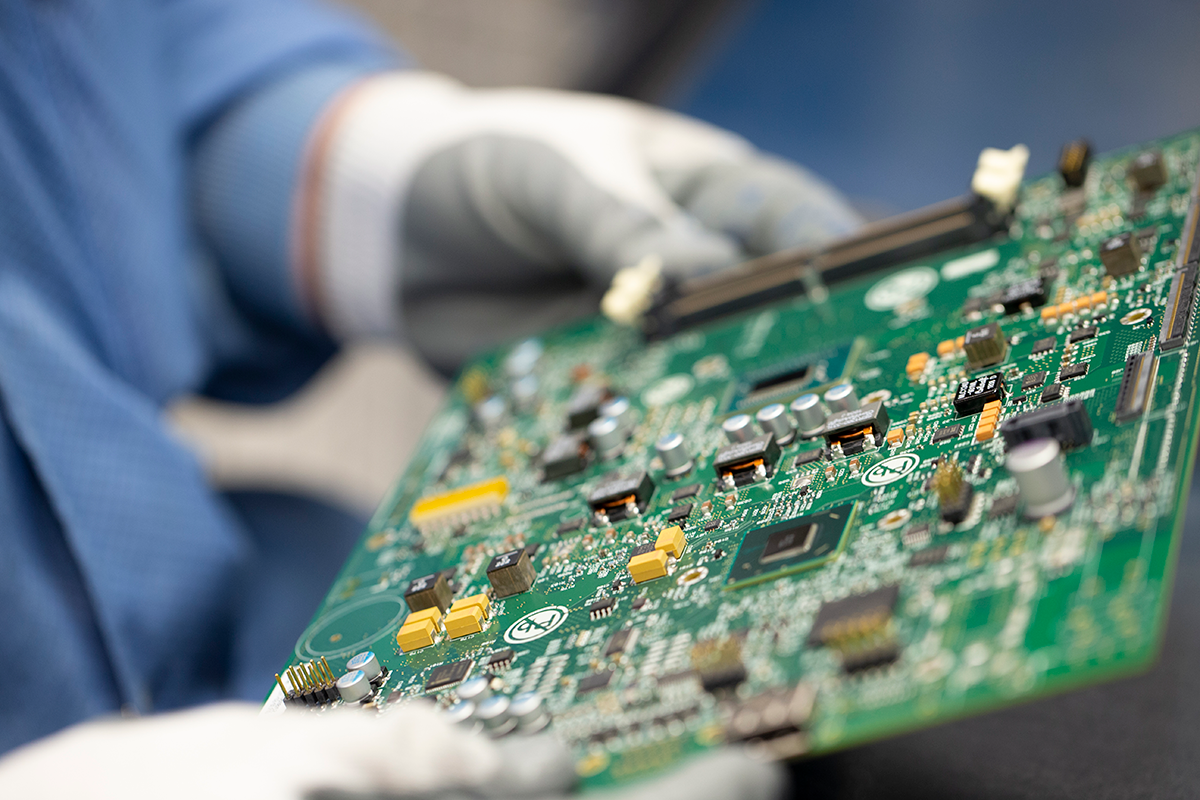 Connectorized Products
Connectorized products offer the advantage of robust connections while minimizing installation and replacement time. Now, installing or removing an SEL device with Connectorized terminals only takes a few minutes. All wiring remains connected to the terminal blocks. Each terminal block mates with a connector in the SEL device. Each connector features positive-retention screws to prevent accidental disconnection due to the weight of wire bundles, vibration, or physical shock.
We provide the following styles of proven, high-reliability terminal blocks.
Connectorized Terminals: Crimp wires into connectors that fit in the terminal block; the terminal block is rated for ac current and ac voltage inputs. For current inputs, the block includes automatic shorting of the CT leads.
Compression Screw Terminals: Insert wires into the terminal block, and tighten screws to secure the wires.
Screw-Terminal Connectorized (STC): Screw terminals on the plug accept standard ring terminals (Patent D0492,653).
Each of these connectors has been thoroughly tested by its manufacturer and proven over time in many industry applications. In addition, SEL tested these connectors to verify conformance to our standards for protective relay applications.
Key Features
Eliminate exposed circuits
Replace without direction checks
Remove the relay intact — no wires disturbed
Wiring harnesses
Prewired voltage and current connectors
Precut wire lengths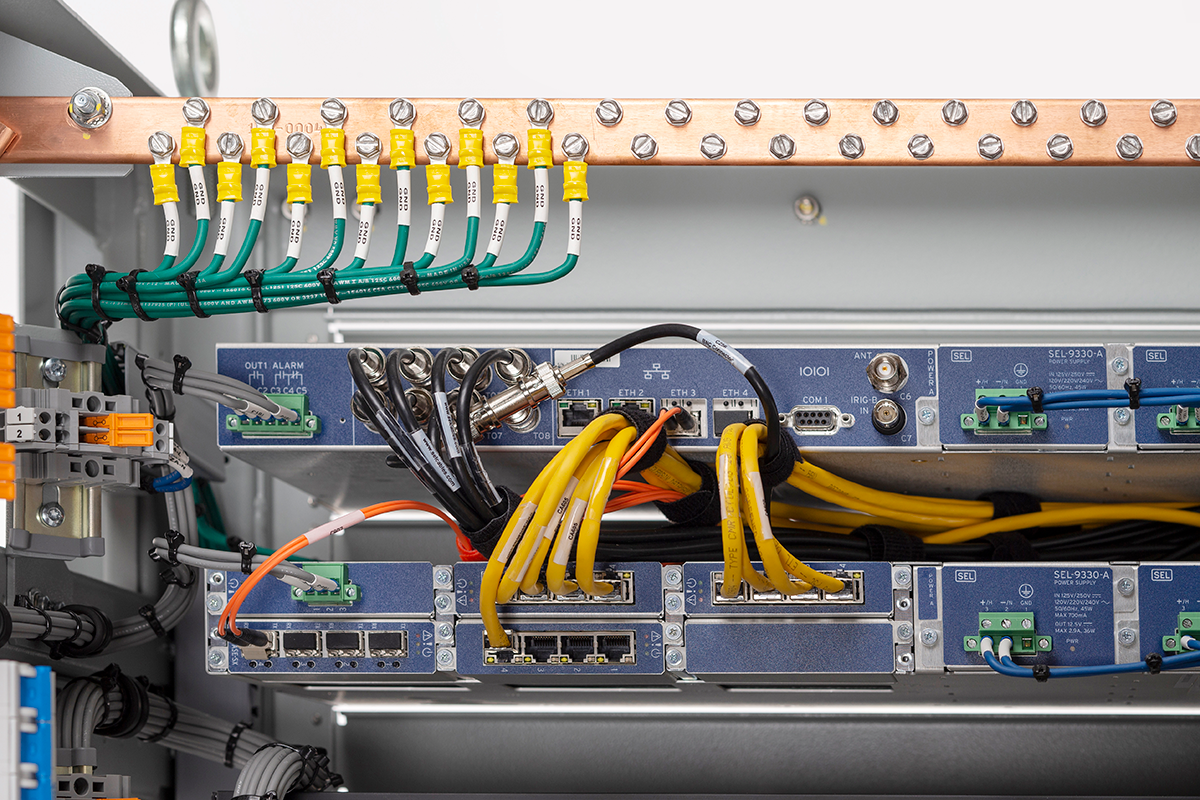 IEC 61850
SEL Accelerates Automation System Design
IEC 61850 was created to be an internationally standardized method of communication and integration and to support systems built from multivendor intelligent electronic devices (IEDs) that are networked to perform protection, monitoring, automation, metering, and control. Combine IEC 61850 technology, Ethernet networking, and SEL high reliability to perform station computing and protection, automation, and control for distance, current differential, distribution, transformer, bus, motor, and bay control applications.
Features and Benefits
Streamline Configuration With

acSELerator

Architect SEL-5032 Software Easily configure and document IEC 61850 communications between devices from multiple suppliers.

Easily Change Relay Message Configuration

Only SEL relays accept Configured IED Description (CID) files to change the configuration of the IEC 61850 messages, as called for by the standard. Devices from other suppliers use the CID files to document the messages, but require firmware changes or nonstandard settings methods to modify message configuration.

Combine Multiple Ethernet Technologies

Merge appropriate new Ethernet technologies with existing, proven best engineering practices.

Enhance Information Flow

Increase reliability with mission-critical IEDs, integrated within the bay and throughout the station via Ethernet networks.

Decrease Maintenance Costs

Reduce initial cost and maintenance using highly reliable devices with sophisticated self-testing and diagnostics.
Example Installations
La Venta II Substation in Mexico Wind Park La Venta II is the world's first substation to show IEC 61850 in action within protective relays for a wide variety of vendors and to prove interoperability among these devices.
Thirty-Substation Modernization Project in Brazil This project includes the complete modernization of 30 distribution substations belonging to Elektro Eletricidade e Serviços S.A., a large electric distribution utility in Brazil.
PPL Next-Generation Substations Replacing hard-wired connections with digital communications over Ethernet networks requires new engineering and testing practices. PPL Electric Utilities Corporation designed, installed, and tested a new high-voltage substation using next-generation relay and control equipment. This next-generation substation is based on networked Ethernet IEDs communicating via IEC 61850.
RTU Replacement in the United States An electric utility distribution group replaced pad-mounted switch remote terminal units with SEL-2411 Programmable Automation Controllers communicating via IEC 61850 links. They needed various I/O types and an easily scalable solution to support the different I/O requirements for each of three types of switches.
IEEE C37.94 Optical Interface Standard
What is IEEE C37.94?
IEEE C37.94 is the only standard that provides plug-and-play transparent communications between different manufacturers' teleprotection and multiplexer devices using multimode optical fiber. The standard defines clock recovery, jitter tolerances, physical connection method, and the equipment-failure actions for all communications link failures.
WHY Use IEEE C37.94
Historically, interface standards between teleprotection equipment and multiplexers were electrical only. Those high-speed (56–64 kbps), low-energy signal interfaces are vulnerable to intrasubstation electromagnetic and radio frequency interference (EMI/RFI), signal ground loops, and ground potential rise, which considerably reduce the reliability of communications during electrical faults.
Today, the safest and most reliable protection communications schemes in the industry dedicate optical fibers to intrasubstation communications links between protection (digital relays) and telecommunications (multiplexers) devices. Optical fibers do not have ground paths and are immune to noise interference, which eliminates data errors common to electrical connections. The IEEE C37.94 standard allows implementation of any protocol because there are no restrictions to the content of the data stream. Indeed, any data streams can be sent as long as the physical and signal-timing requirements are met.
Mirrored Bits

 Communications
SEL developed Mirrored Bits communications to provide high-speed, secure, point-to-point communication of real or virtual contact-status bits. Protection applications include directional element-based bus protection and replacement of tone-channel equipment for communications-assisted blocking, unblocking, permissive, and transfer trip schemes. Automation applications include high-speed sectionalizing, restoration and interlock schemes, and replacement of large bundles of field wiring with several small optical fibers, lowering costs and improving reliability.
Features and Benefits
Eliminates expensive external communications equipment, wiring, and maintenance.
Provides eight user-assignable "virtual" inputs and outputs.
Simplifies and consolidates pilot protection schemes.
Connects directly to serial communications channel.
Provides comprehensive channel performance data.
Technology Overview
Mirrored Bits communications is an innovative, low-cost, relay-to-relay communications technology that exchanges the status of eight internal logic points called Mirrored Bits, encoded in a digital message, from one device to another. This patented technology opens the door to numerous protection, control, and monitoring applications that would otherwise require more expensive external communications equipment wired through contacts and control inputs. Applications for Mirrored Bits communications include line protection pilot schemes, remote device control and monitoring, relay cross-tripping, and more.
Operational Overview
The received Mirrored Bits (RMBs) of one relay follow the status, or "mirror" the status, of the respective transmit Mirrored Bits (TMBs) sent from the other relay. Each of the relays in the scheme repeatedly sends and receives the digital message while continually monitoring and checking the received message integrity. An internal monitoring point asserts when a good signal is received and deasserts immediately upon detection of a bad message. Other elements are also available for channel alarming and availability.