Research and Development Services
SEL Government Services performs mission-driven research and solution development for electrical system design, protection, and control in partnership with U.S. government agencies and national laboratories.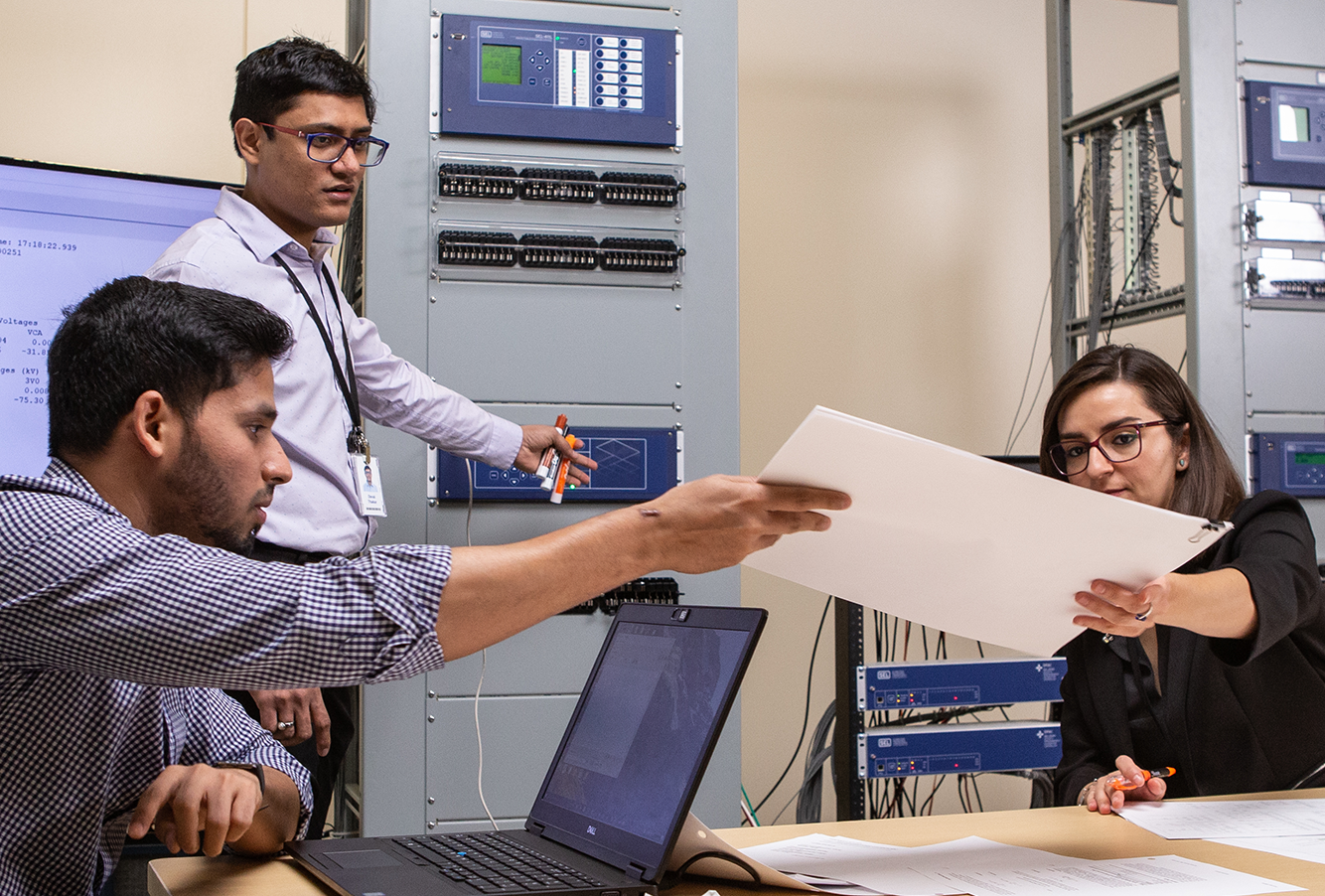 A Productive Partner
When you contract with SEL for research and development, you get a partner who will deliver results driven by your requirements and institutional mission.
SEL engineering expertise extends not only to applied theory, but also to system modeling, device prototyping, and development of software and data science solutions. We can model, design, and validate solutions to the most difficult power engineering challenges you face.
As a large-scale commercial manufacturer with a long track record of developing and manufacturing successful products and solutions, we also understand that research is a critical step in a larger process. We test early and often, so we can discard what doesn't work and move forward with what does.
Whatever the technology readiness level (TRL) of your project is, we can help it progress to the next.
Research and Testing Capabilities
SEL Government Services maintains facilities dedicated to the needs of our customers in research and development and U.S. Navy shipboard power systems.
SEL Government Services capabilities include:
Device testing and system modeling
Rapid prototyping and small-batch manufacturing
Cybersecurity and computing
Forensics via X-ray inspection, decapsulation, etc.
Complete compliance testing
In addition, the Government Services team can harness the industry-leading applied research expertise and testing, product development, and mass production capabilities of SEL as a whole to help you achieve your objectives.
SEL research and testing facilities include:
Real-Time Digital Simulator (RTDS) facility with a comprehensive library of validated system models
Hardware-in-the-loop protection and control system testing
EMI chamber
Vibration tables
Temperature chambers
High voltage test laboratory
Conformal coating station
X-ray facility
Chip dissection for root cause analysis
Board level test and part imaging
Part forgery detection
Machine shop with CNC machining and metal 3D printing capability
Supply chain management system
Our manufacturing processes comply with the IPC-A-610 Class 3 workmanship standard for products requiring high reliability, such as those used in life-support and aerospace systems. We maintain an on-site testing laboratory certified by the American Association for Laboratory Accreditation (A2LA) to the ISO/IEC 17025 standard.
Security
SEL manufacturing, research, and business facilities are protected by layered cybersecurity defenses and stringent physical security measures.
The information security, quality, safety, and environmental management systems that underpin SEL research, development, manufacturing, and corporate environments are each certified to internationally recognized standards by the British Standards Institution (BSI). 
We practice secure supply chain management and help customers comply with all applicable supply chain and cybersecurity standards, including meeting DFAR supply chain security and risk management clauses.