SEL Helps Nucor Steel Keep Rolling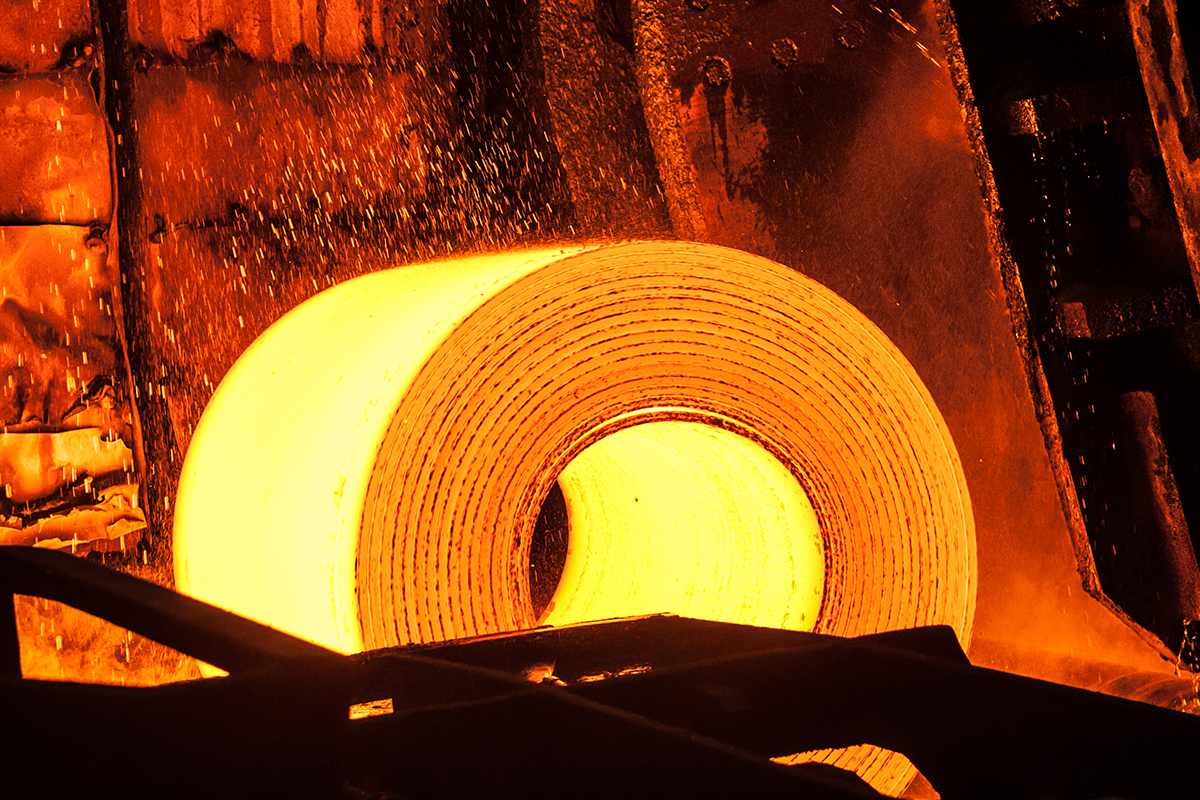 Summary
Challenge
As the largest steel producer in the United States, Nucor Corporation relies on electric power to keep its steel mills rolling. Steel production is the largest energy-consuming industry in the world, with energy costs making up about 20 percent of the total cost of making steel.
To ensure reliable access to power, Nucor has systematically upgraded eight of their 35 kV gas insulated switchgear (GIS) lineup at their Decatur, Alabama, mill.
However, their latest upgrade (GIS Unit 9) presented some unique challenges. Very tight space constraints meant that Nucor needed to move all switchgear equipment via cranes, which required streamlined panel installation. Secondly, Nucor had to meet a tight deadline—they needed to complete the installation within a 3.5-day outage window instead of their usual 6-day outage window.
Customer Profile
Customer: Nucor Corporation
Location: Decatur, Alabama
Industry: Metals and Mining
Application: Feeder Protection and Engineering Services
Solution
The SEL Engineering Services team worked with Nucor to develop a complete switchgear protection and HMI solution, including the necessary coordination study, settings, and onsite support. To meet the tight space and time constraints, SEL developed a simplified protection scheme using SEL-751 Feeder Protection Relays and SEL-735 Power Quality and Revenue Meters built into the switchgear. The solution also included IEC 61850 networking to reduce the wiring from hundreds of wires to a few dozen network cables.
SEL's field commissioning services allowed Nucor to preassemble and commission everything offsite prior to the outage window. SEL also created and executed an abbreviated post-installation commissioning plan to help Nucor meet their deadline.
Results
SEL's innovative approach cut Nucor's standard commissioning time by more than 40 percent. As a result, Nucor has made this new commissioning process their standard practice for future switchgear upgrades.
In addition, the HMI solution provides Nucor with better power system visibility, while the new protection scheme enables faster fault location and recovery, which provides more protection than Nucor's older design.
The SEL solution resulted in a smaller footprint, utilized less interpanel wiring, and significantly reduced the installation time. According to Steven Frick, Nucor Electrical Engineer, "SEL's approach was instrumental in this project being completed on time and under budget."