SEL Brings NamPower Into 21st Century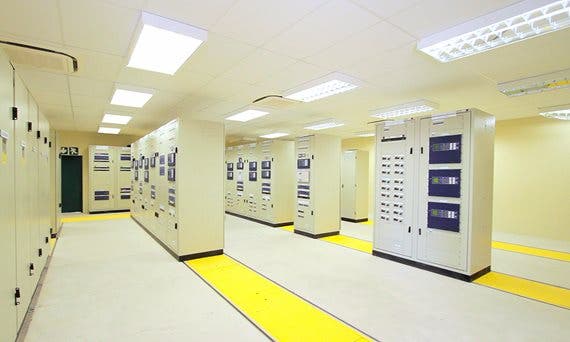 Solution
To meet their needs, NamPower, with the help of their electrical consulting firm, CONCO Energy Solutions, implemented an SEL automated substation solution. This state-of-the-art solution incorporated advanced power protection, automation and control, all based on Ethernet communications using the IEC 61850 protocol.
A critical element in SEL's IEC 61850 communications scheme was their data modeling flexibility, which enabled a solid system design that flowed easily from concept to implementation. This simplified testing and saved time associated with implementation, test and documentation, all of which positively impacted the overall project cost.
For further technical details, please refer to the technical paper, IEC 61850—More Than Just GOOSE: A Case Study of Modernizing Substations in Namibia .
Results
By choosing SEL, NamPower was able to implement a fully compliant IEC 61850 substation solution with the flexibility to support their growth well into the future.
A key benefit of NamPower's new substation is the granularity of information that is captured by the SEL relays and used to proactively alert NamPower's SCADA control system before problems occur. A second benefit was the wiring reduction achieved by migrating from hardwired point-to-point connections to the new communications system using Ethernet and IEC 61850.
NamPower continues to enhance their transmission network using the latest SEL technologies, including SEL synchroWAVe Central Software. This visualization software provides NamPower with greater situational awareness by translating real-time data into visual information, enabling them to make improved decisions that enhance the security and reliability of their power system.