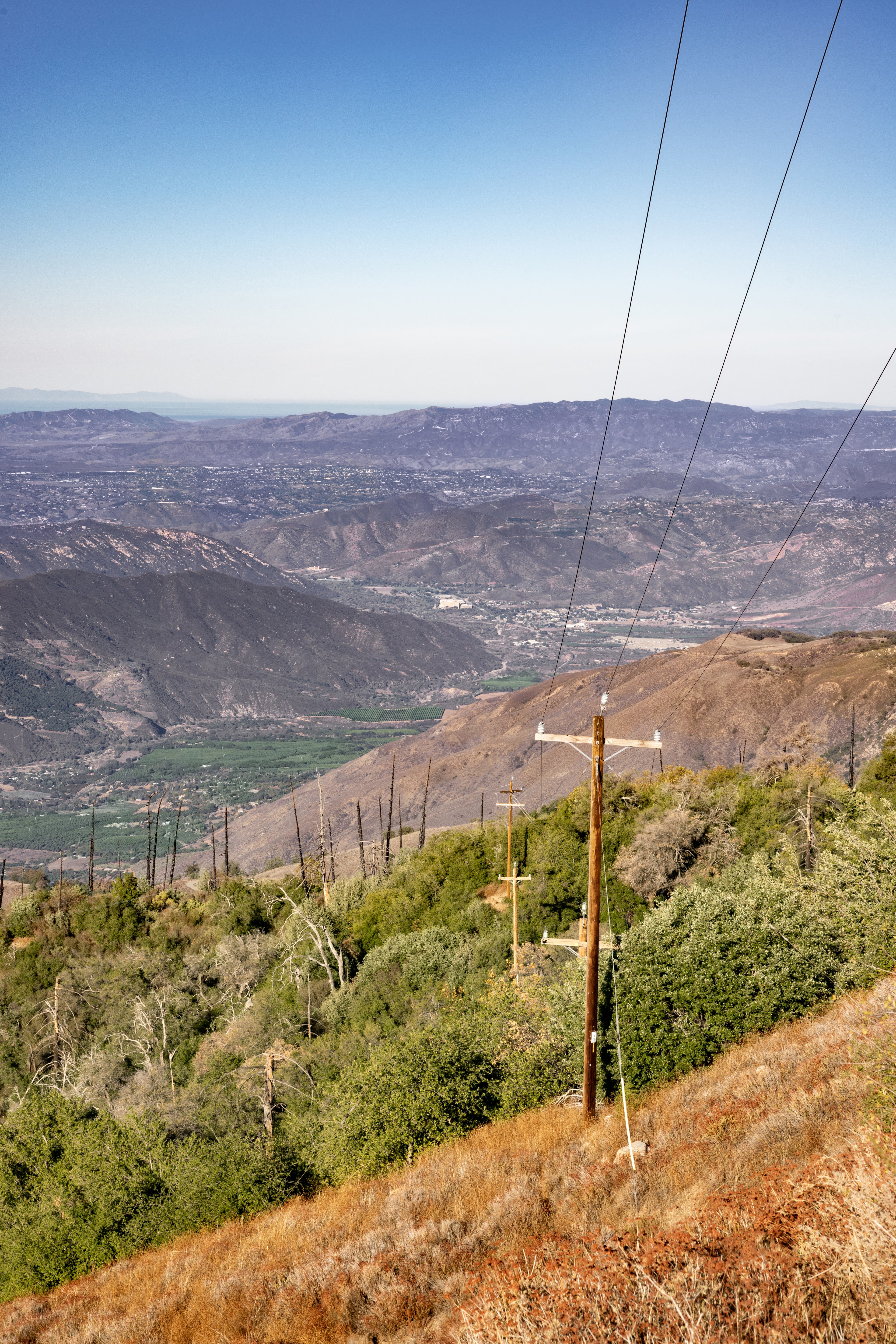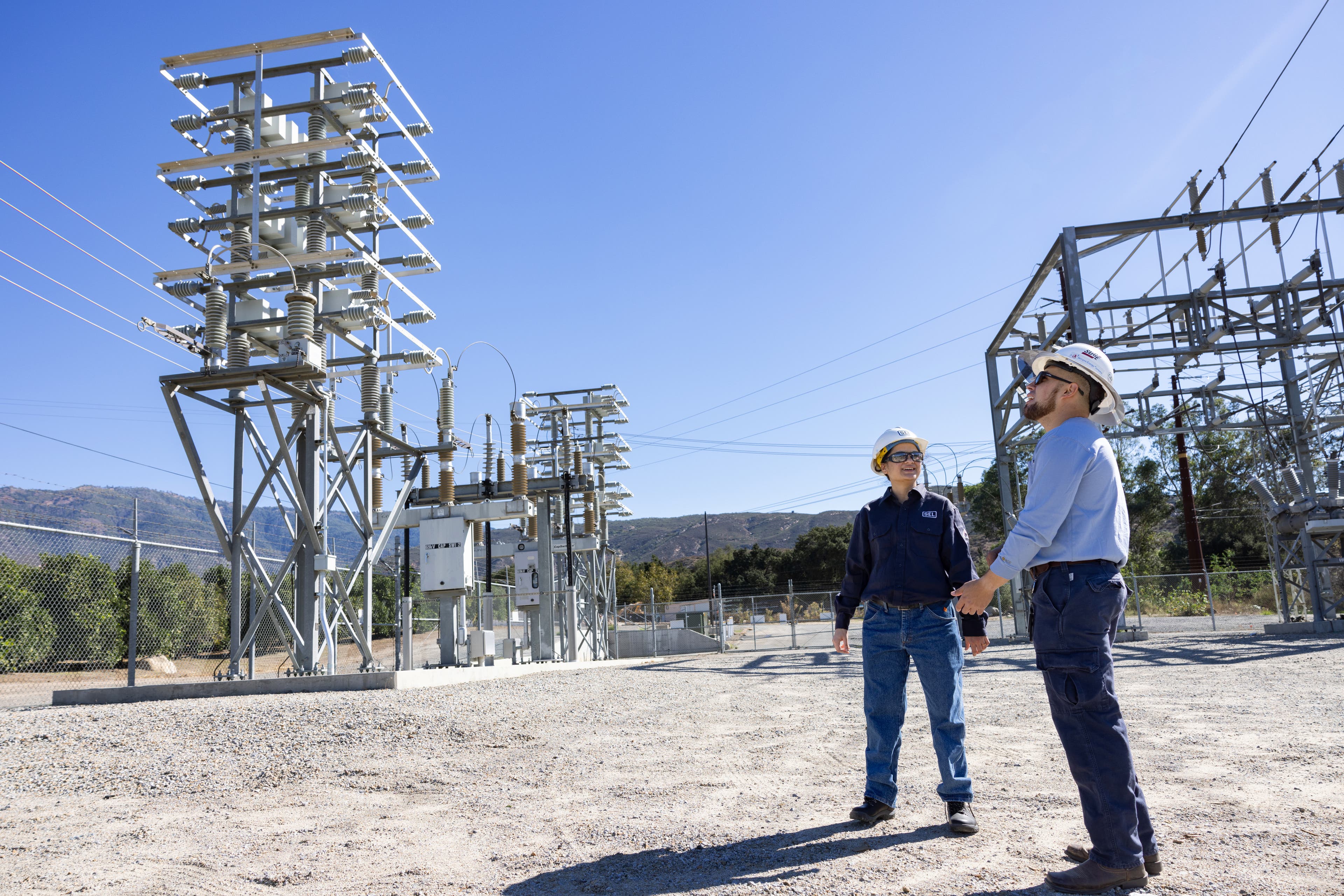 SDG&E and SEL partnered to minimize the risk of wildfire from downed power lines—improving public safety and maintaining environmental health.
It's Like Assembling an Army
The FCP solution alone has involved over seven years of developing settings, testing, validation, and teamwork that have led to more recent hard work in the field, testing and commissioning circuits—a process that requires intense coordination.
"The amount of coordination, work to line up, and people working together to accomplish this is huge," says Chris Bolton. "So, when our teams go out there to commission everything, it's like assembling an army."
Communications teams, SCADA operators, project managers, relay technicians, distribution operators, and more are onsite when a new circuit is being tested and commissioned.
Tanushri Doshi recalls the challenge and excitement of being onsite during an FCP commission. "It was around 110 degrees, and it was 5–7 days of solid work from morning to late evening. But the day we wrapped it up, that was one of the best feelings, to see a circuit in service. It never grows old— seeing the result of everybody's hard work over the years."
This exciting collaboration between various departments within SDG&E and SEL has continued on a weekly basis. SEL engineers provide onsite and remote support during commissioning, and Engineering Services and Research and Development teams attend weekly virtual meetings with several engineers from SDG&E to discuss lessons learned, enhancements, and updates to improve the FCP solution.
Jorge Esmerio, an SDG&E protection engineer, attends each week's meeting to report scenarios, ask questions, and screenshare software to help implement changes for improvements. Speaking of the improvements they've made from these meetings and continued collaboration, he says, "I think this solution will just keep getting smarter and better as we learn new things."
Tanushri Doshi echoes these sentiments from the SEL side: "We started off with pretty much nothing but an idea. It takes a great partnership to see it through, and with SDG&E, it has always been a pleasure."
So far, SDG&E has implemented seven FCP circuits, with plans for eight more over the coming year through continued collaboration, field work, and weekly meetings. The growing number of these circuits adds a layer of reassurance when it comes to mitigating wildfire risk. 
When a new idea can result in an innovative solution like FCP, providing a new layer of safety for customers in the power protection industry, who knows what's next. But the possibilities around new technology, like synchrophasor data and advanced algorithms in the RTAC, stretch far beyond falling conductors, with the potential for better situational awareness and more reliable service overall.
"Things are looking promising for the future," says Jorge Esmerio. And as far as the effort it's taken to get here? "Wow," he adds, "What a fun journey."