Automation
SEL Engineering Services provides comprehensive automation and integration solutions for substations, commercial buildings, industrial sites, generation plants, and manufacturing sites worldwide.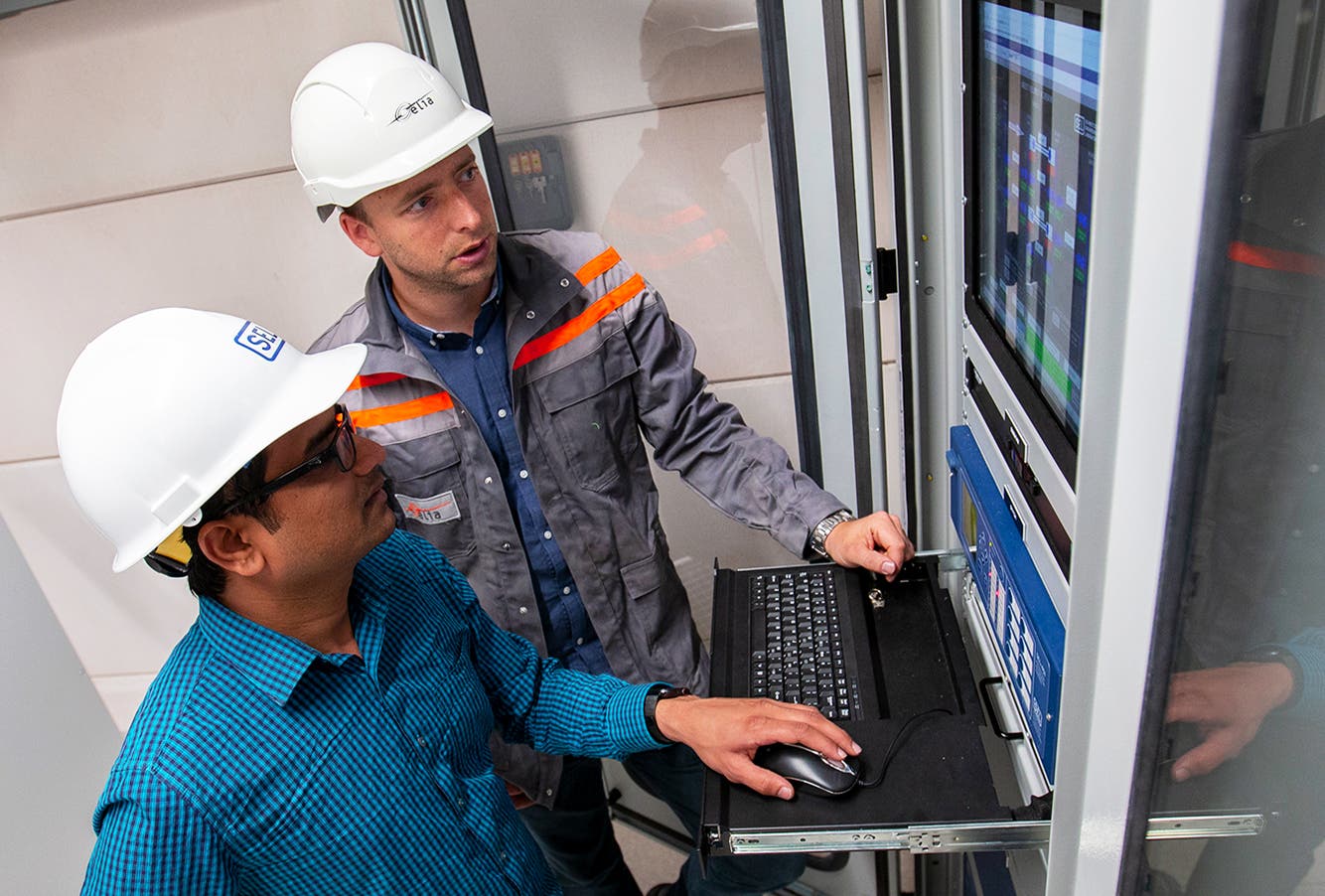 Automation Scaled to Your Needs
Each of our relays is an automation-capable intelligent device. By coordinating their actions with secure communications and our powerful Real-Time Automation Controllers (RTACs), we build automation solutions with higher reliability and resiliency, better safety, and lower operating costs.
Our modular solutions scale to fit virtually any need, so you can easily add capacity to your system as requirements change.
Distribution Automation
SEL Engineering Services provides distribution automation solutions that improve reliability, increase operational efficiency, and reduce operation costs.
Whatever the size or complexity of your distribution network, we can implement an automated network reconfiguration and protection system with precise, microgrid-type control made possible by our powerful distribution automation controller (DAC) platform.
Substation Automation
SEL designs and implements comprehensive substation automation solutions—including SCADA systems, substation human-machine interface (HMI), workflow automation, and automated protection and control solutions—that increase efficiency, safety, and reliability.
SCADA Systems
We design, develop, test, and deploy complete SCADA systems to monitor and control your systems and processes. Our engineers can work with legacy equipment, provide new SEL equipment, or integrate both to create an economical, high-quality system.
Select from multiple designs for outage management, asset optimization, JIT maintenance, load shedding, load restoration, access control, cybersecurity, and more.
Examples include:
Master and local substation HMIs
Station- and system-wide Sequential Events Recorder (SER)
System-wide relay event retrieval
Master SCADA server redundancy
Remote access
Enterprise and local power system report managers
motorMAX

 Motor Control Center (MCC) Integration
The SEL motorMAX Low-Voltage Motor Management and Protection System is a complete, scalable system that seamlessly integrates MCCs with our powerMAX systems.
The motorMAX smart motor control solution is simpler, safer, and more reliable than traditional methods—reducing the time and cost of installation, startup, and maintenance.
Key Benefits
Arc-flash detection increases safety by reducing incident energy. All incoming breakers are signaled to trip in <16 ms after an arc event anywhere in the MCC.
SEL-849 Motor Management Relays and SEL-751 Feeder Protection Relays provide more data than traditional MCC components, which gives better insight into end device operation.
SEL components and simplified system architecture achieve higher safety integrity level (SIL) ratings.
Oscillography and Sequence of Events (SOE) recording enable online diagnostic analysis.
Machine interfaces allow for local and remote visualization and control; operators can manage the whole system, including end devices, from a single HMI screen.