Schweitzer Engineering Laboratories
Newsroom
Aug 29, 2023
SEL President Opposes Concealment of Cap-and-Trade Tax for Utility Customers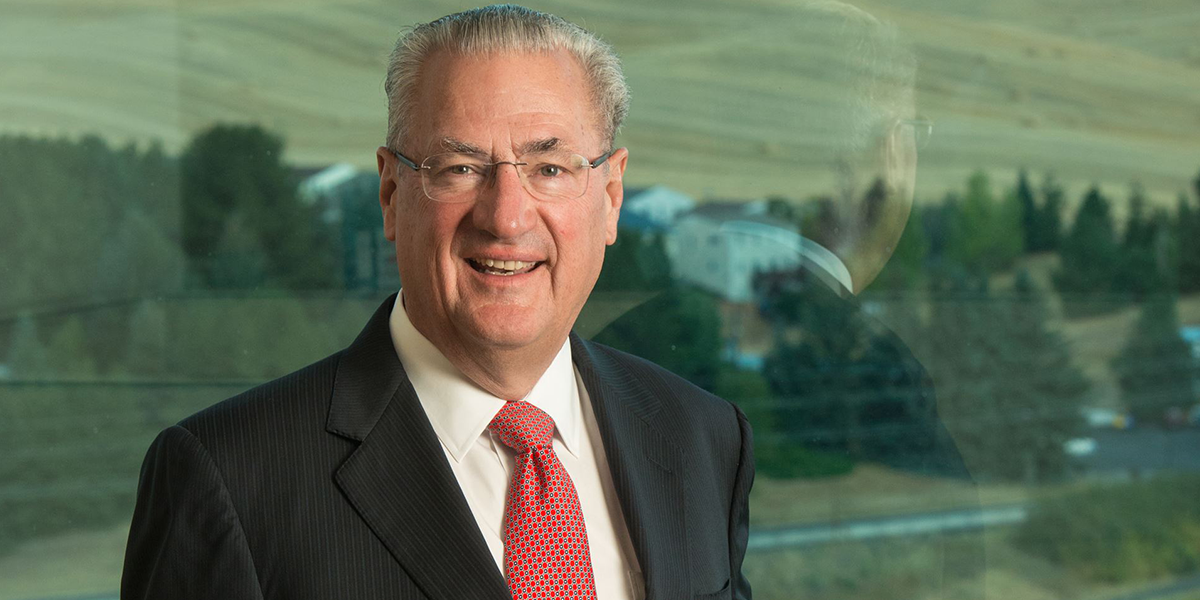 PULLMAN, Washington—Edmund O. Schweitzer III, president and chief technology officer of Schweitzer Engineering Laboratories, opposes the recent directive from Washington Attorney General Bob Ferguson preventing Puget Sound Energy (PSE) from disclosing the reason for the new utility rate increase on customers' bills.
PSE requested the rate increase in order to generate the funds to cover its losses resulting from the cap-and-trade tax imposed by the state's Climate Commitment Act.
Schweitzer sent the following letter to chambers of commerce, utilities, and elected officials across the state today and encourages others to take action:
Concealing the Price We Pay for Washington State's Cap-and-Trade Law
Our State's Climate Commitment Act imposes cap-and-trade charges on utilities distributing natural gas in Washington state. The charges are a tax paid by utilities including Puget Sound Energy (PSE), Avista Corporation, Cascade Natural Gas Corporation, and Northwest Natural Gas Company.
PSE applied to the Washington Utilities and Transportation Commission (WUTC) for a rate increase to cover the cap-and-trade taxes. The WUTC approved the rate increase, which passes the cap-and-trade tax on to consumers but with a catch: utilities are forbidden from showing the cap-and-trade tax charge in our bills. Evidently the Attorney General's office expects utilities to bury this new tax in your bill.
Attorney General Ferguson stated it would make our bills too hard and complicated to understand. Perhaps there is a different reason: Mr. Ferguson is running for governor and may not want anyone to think he has anything to do with natural gas price increases.
Public utility commissions in America date to the early days of Thomas Edison and Samuel Insull. In exchange for regional franchises, utilities agreed to open their books to public utility commissioners, acting on your and my behalf. Their mission is to ensure utilities make a fair and reasonable profit for their shareholders, and do not overcharge us for their services. PUCs are intended to protect ratepayers.
The gag order has the OPPOSITE impact: it forces utilities to hide the tax. The AG is interfering with the very purpose of a public utility commission.
The commission should immediately push back on the gag clause and encourage utilities to disclose their costs. Our utilities should be permitted to prepare bills as they see fit, in a manner compatible with the open-book concept of regional franchises.
Mr. Ferguson's office instructed the WUTC that "If all program-specific charges were included as line items, customer bills would quickly become incomprehensible." It begs the question, what ELSE are they hiding from the public?
Our commissioners can be reached at 360-664-1160; and the AG's office at 360-753-6200 or bobf@atg.wa.gov.
Let's elect officials to Olympia who believe in our economic and political freedom, who are open and transparent with their political agendas, and who treat citizens, taxpayers, and utilities with respect.
Edmund O. Schweitzer III
Founder, President and Chief Technology Officer
Schweitzer Engineering Laboratories
Back to Newsroom