Schweitzer Engineering Laboratories
Newsroom
Jan 11, 2023
Webinar: Automate SDN configuration with RTAC and IEC 61850 files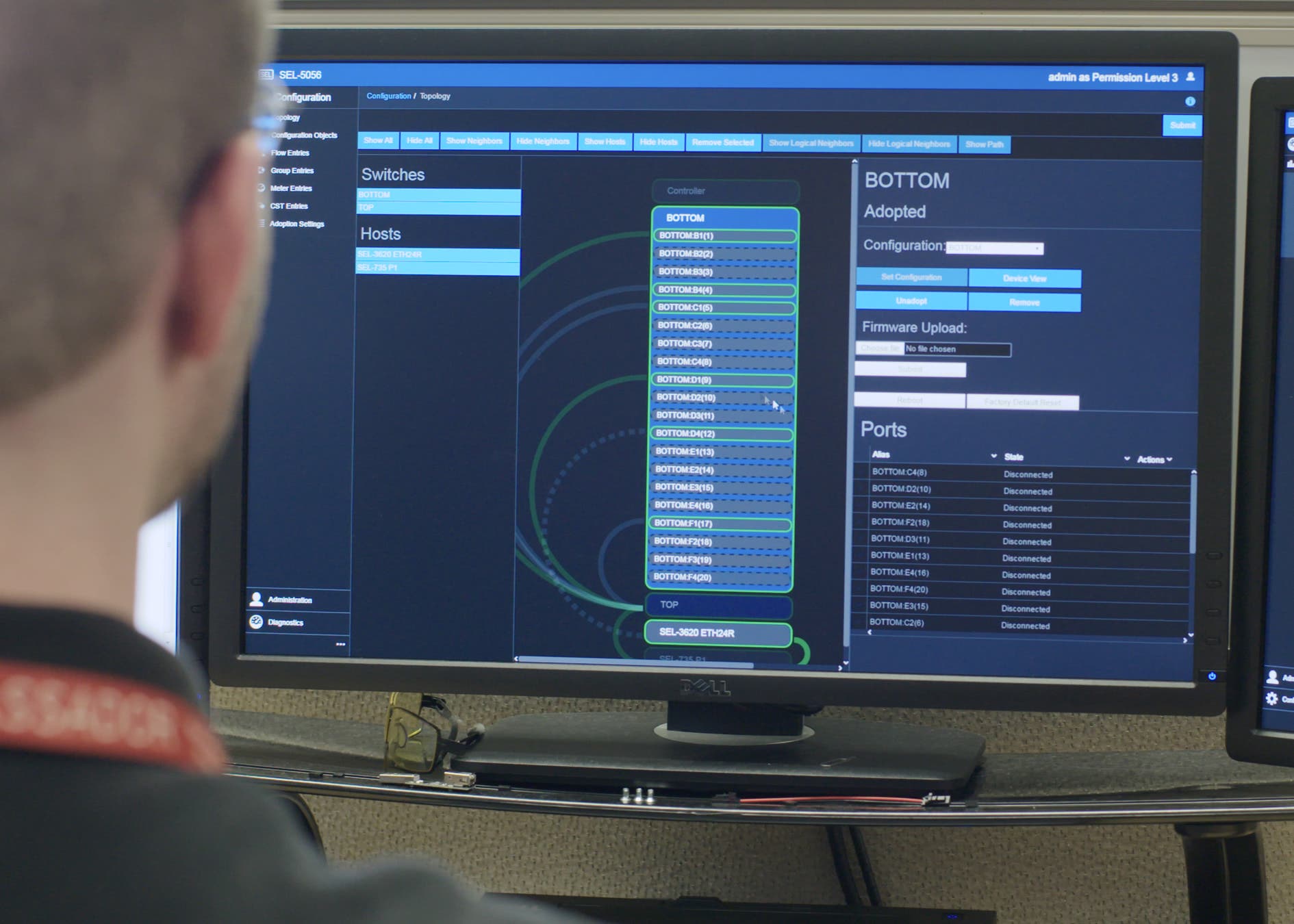 The SEL-5056 Software-Defined Network Flow Controller optimizes software-defined networking (SDN) network configuration and management for critical infrastructure.
Join us for a webinar on January 25, 2023, to learn about the File Import application recently added to SEL-5056 version 2.12. This application allows you to upload an IEC 61850 SCD or RTAC Project Connection Report file quickly and automate the creation of all required communication between devices.
Additionally, we will introduce the new SEL-2741 Ethernet Switch, a 24-port switch with every port capable of gigabit speeds.
For more information and to register, visit the webinar webpage . 
Back to Newsroom