Schweitzer Engineering Laboratories
Newsroom
Oct 5, 2021
SEL releases enhanced SEL-2725 Five-Port Ethernet Switch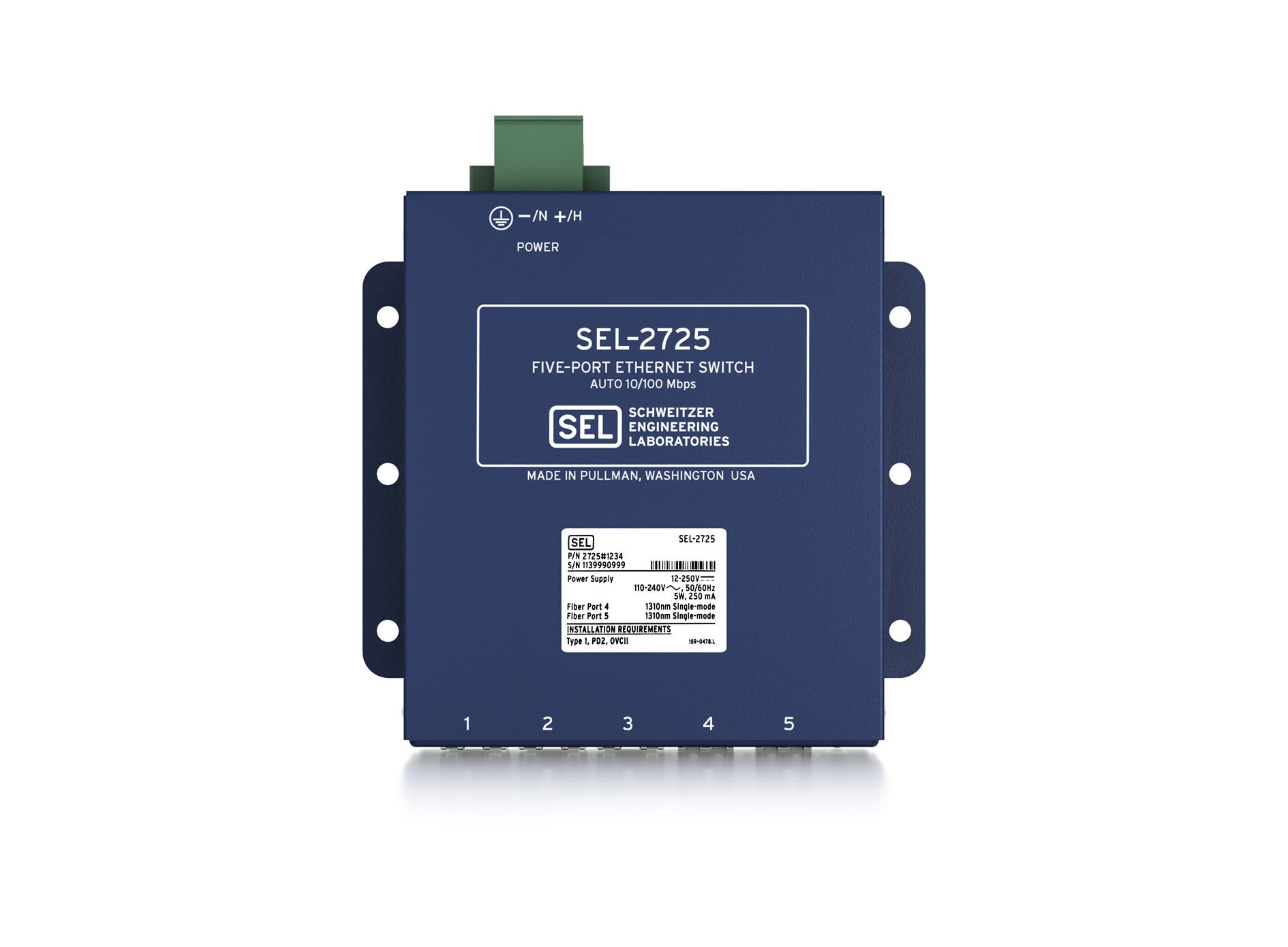 Schweitzer Engineering Laboratories has released numerous enhancements for the SEL-2725 Five-Port Ethernet Switch that provide additional flexibility when it is used in utility and industrial applications. The unmanaged five-port switch and copper-to-fiber-optic media converter now includes the following:
An all-copper option to provide five 10/100BASE-T ports.
A field interface option that combines 100BASE-LX single-mode and 100BASE-FX multimode ports for media converter applications.
A universal power supply (12–250 Vdc, 110–240 Vac) to simplify the hardware.
Improved surge immunity for better performance, allowing the SEL-2725 to continue meeting or exceeding IEEE 1613 Class 2 standards.
The CE Mark, indicating that it meets the regulatory requirements for use within the European Economic Area.
To learn more, visit the product webpage .
Back to Newsroom