Schweitzer Engineering Laboratories
Newsroom
Oct 4, 2021
SEL releases SEL-851 Feeder Protection Relay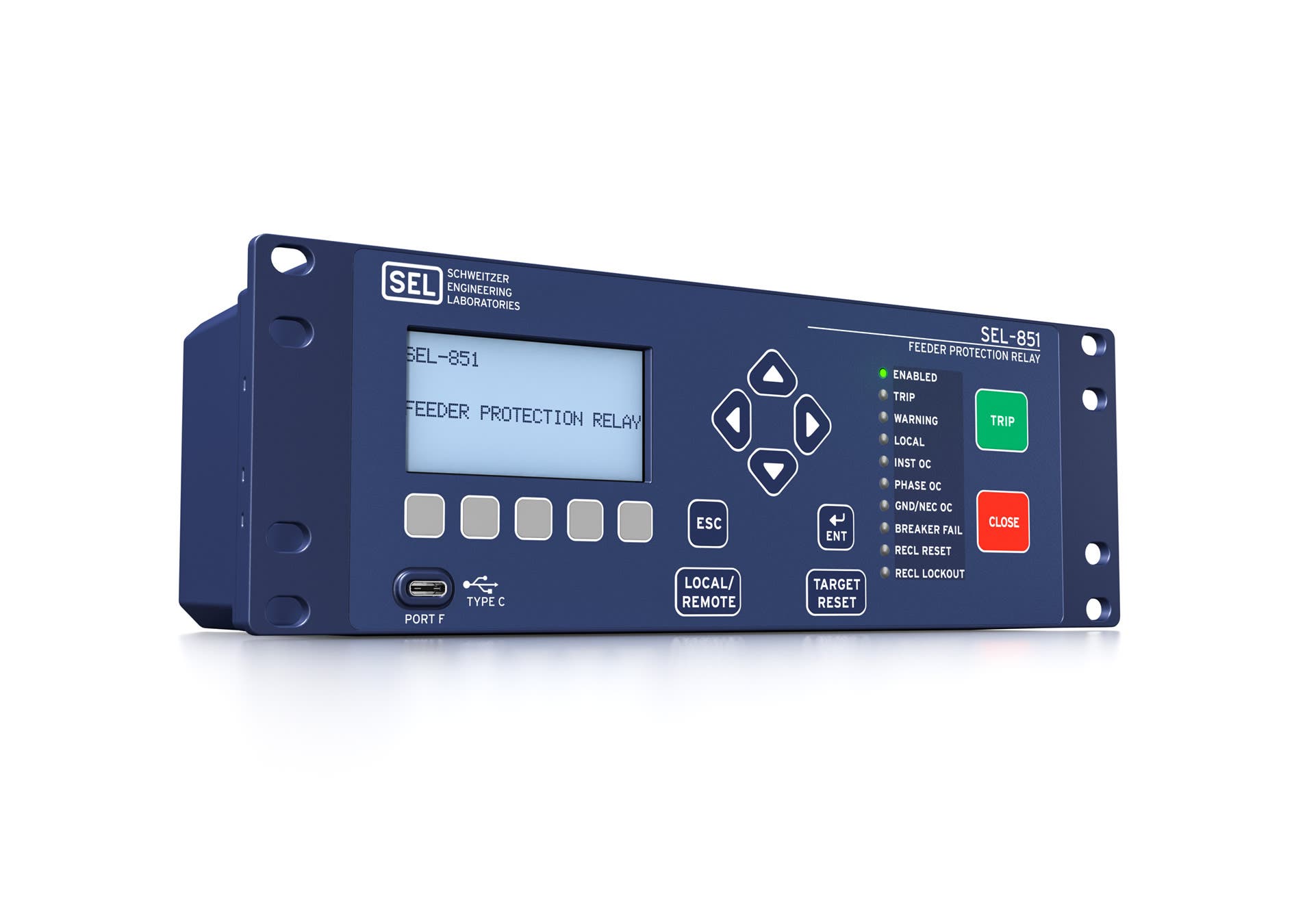 Schweitzer Engineering Laboratories has released the SEL-851 Feeder Protection Relay, which provides overcurrent, voltage and arc-flash protection for utility and industrial applications.
This compact relay has a variety of communications options with serial and Ethernet ports. Along with DNP3 and IEC 61850, the relay supports a wide range of protocols. It offers a universal power supply (24–250 Vdc, 110–240 Vac), setting-selectable universal current inputs (1 A/5 A) and optional software-selectable contact inputs (24–250 Vdc). The SEL-851 is configured using SEL Grid Configurator, a new software tool for creating, managing and deploying settings for SEL power system devices. It features a spreadsheet-style editor, powerful protection visualization, comprehensive reporting, custom filters and multiple-device settings management.
To learn more, visit the product webpage .
Back to Newsroom