Schweitzer Engineering Laboratories
Newsroom
Aug 12, 2021
Construction of SEL's printed circuit board facility in Moscow surges ahead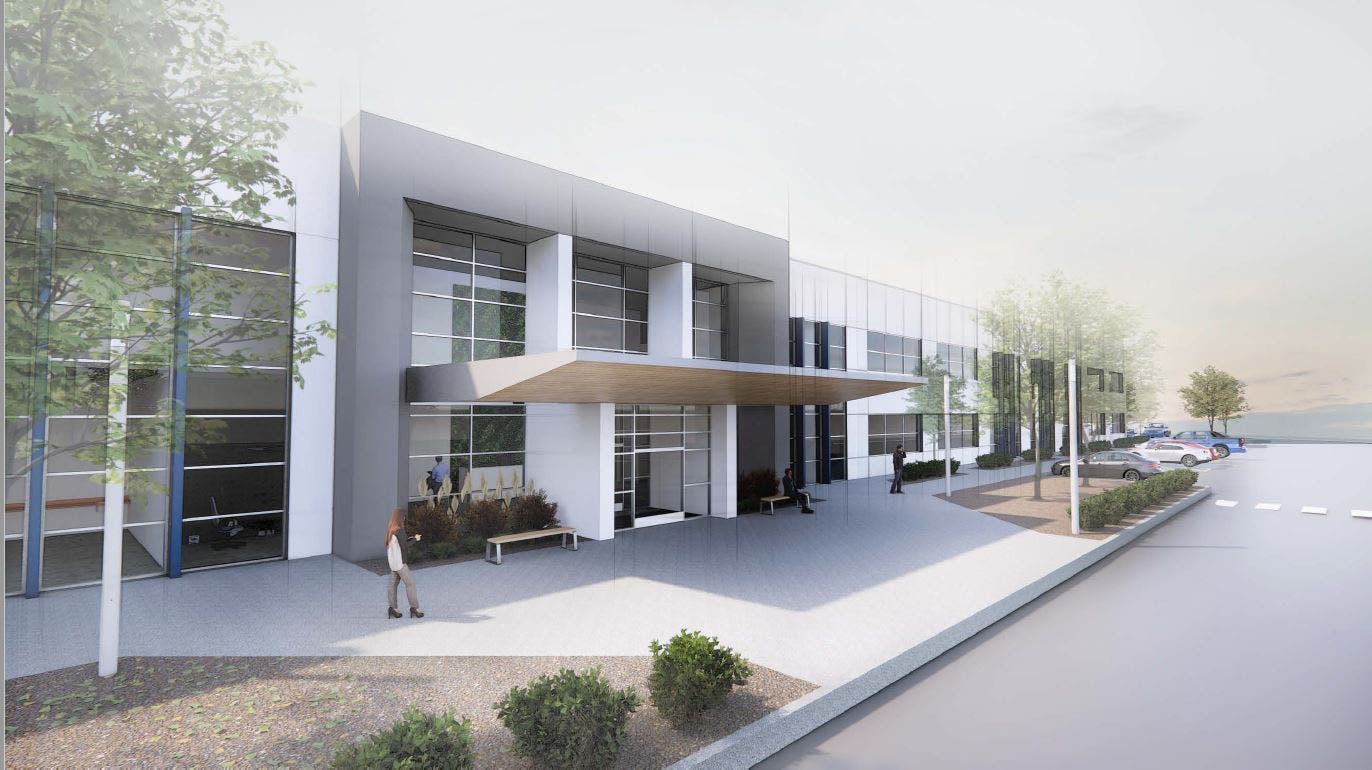 PULLMAN, Washington—Construction of Schweitzer Engineering Laboratories' state-of-the-art printed circuit board facility is in full swing. The project, located at 2615 S. Main Street in Moscow, Idaho, will be used for fabricating the boards that go into the products SEL manufactures in Pullman, Washington; Lewiston, Idaho; and West Lafayette, Indiana. 
As of this week, SEL has received approval for all the major construction permits, including the mass grading, footings and foundations and the full building permit for the structure—which is coming in at 162,000 square feet. 
"The City of Moscow has made this process so easy for us," said Vice President of Property Jana Schultheis. "They allowed us to break these permits apart, which enabled us to fast-track construction."
Crews have been busy installing underground water lines, building concrete forms and installing perimeter footings. On Wednesday, Spokane-based Divcon, Inc., poured 29,000 square feet of concrete to form the manufacturing floor. The crew began the pour at 3:00 a.m. to beat forecasted 100-degree heat. The walls will start going up in the next few weeks. 
The company is also moving ahead with contracting trades for the project this week. According to Schultheis, the company experienced strong local and regional bidding. 
"We are pleased that the majority of the work will be done by local contractors," said Schultheis. "This is an exciting milestone for us and the community!" 
The company broke ground on the project in June 2021, and it will be completed in late 2022.
Organizations interested in learning more about this project can request a presentation from one of SEL's factory experts at selinc.com/Moscow .
Back to Newsroom