Schweitzer Engineering Laboratories
Newsroom
Aug 18, 2021
Enclosure now available for SEL-FLT and SEL-FLR Fault and Load Transmitter and Receiver System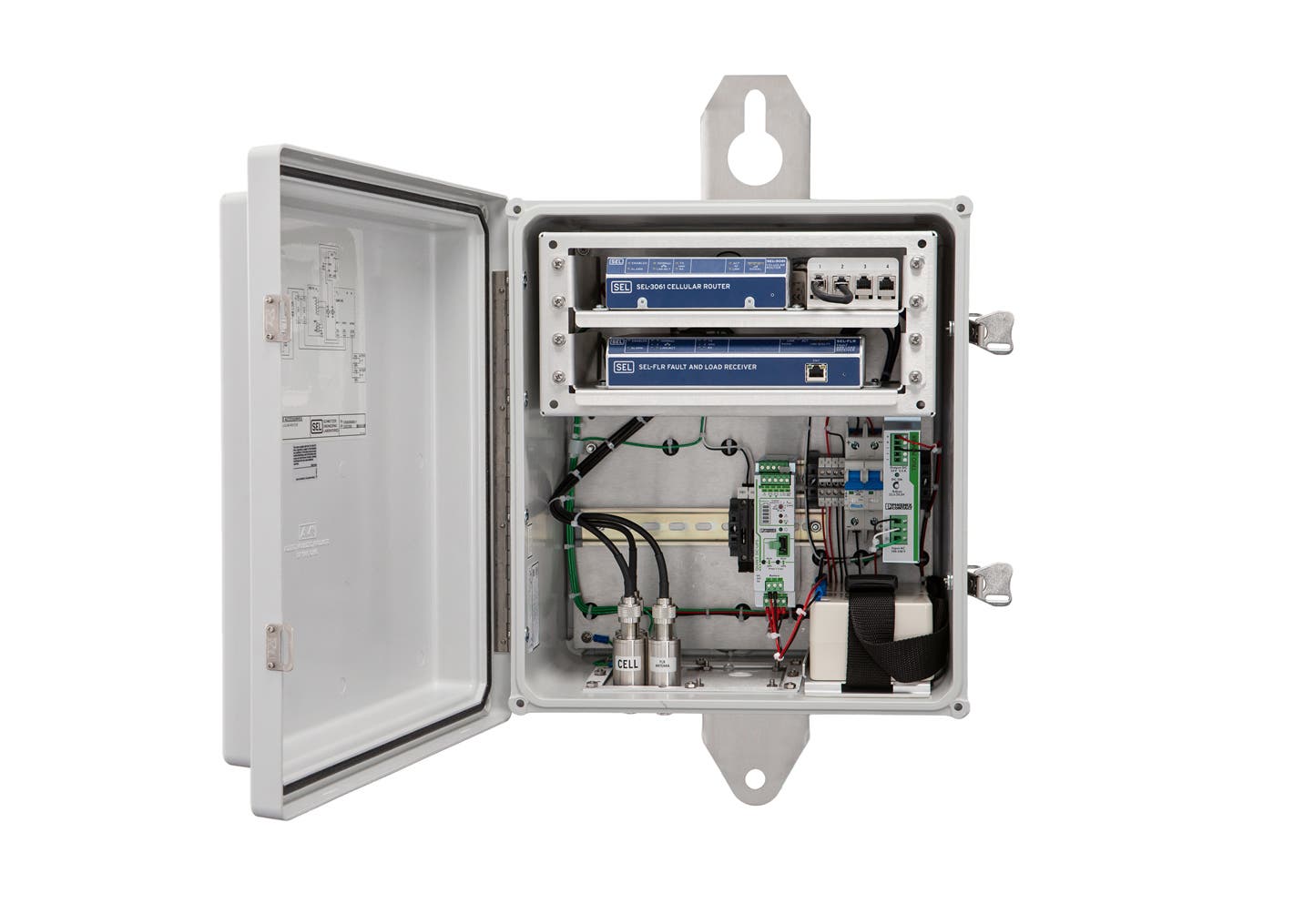 Schweitzer Engineering Laboratories has released an enclosure for the SEL-FLT and SEL-FLR Fault and Load Transmitter and Receiver System. This system improves distribution system reliability through accurate fault indication and load monitoring.
The fiberglass enclosure has a built-in mounting bracket and is prewired with common components necessary for quickly deploying the system in pole-mount applications. It contains an SEL-FLR Fault and Load Receiver, an uninterruptible power supply and other related equipment to provide power and connectivity with SEL-FLT Fault and Load Transmitters located within the receiver's line of sight. It also features a front-facing Ethernet jack panel, surge-arrested external antenna ports and DIN-rail space to self-install other equipment.
Additional enclosure options include a preinstalled SEL-3061 Cellular Router to provide secure communications over public cellular networks to SCADA and low-profile antennas with cables and mounting brackets for additional installation flexibility.
To learn more, visit the product webpage .
Back to Newsroom