Schweitzer Engineering Laboratories
Newsroom
Oct 30, 2020
SEL releases motor bus transfer relay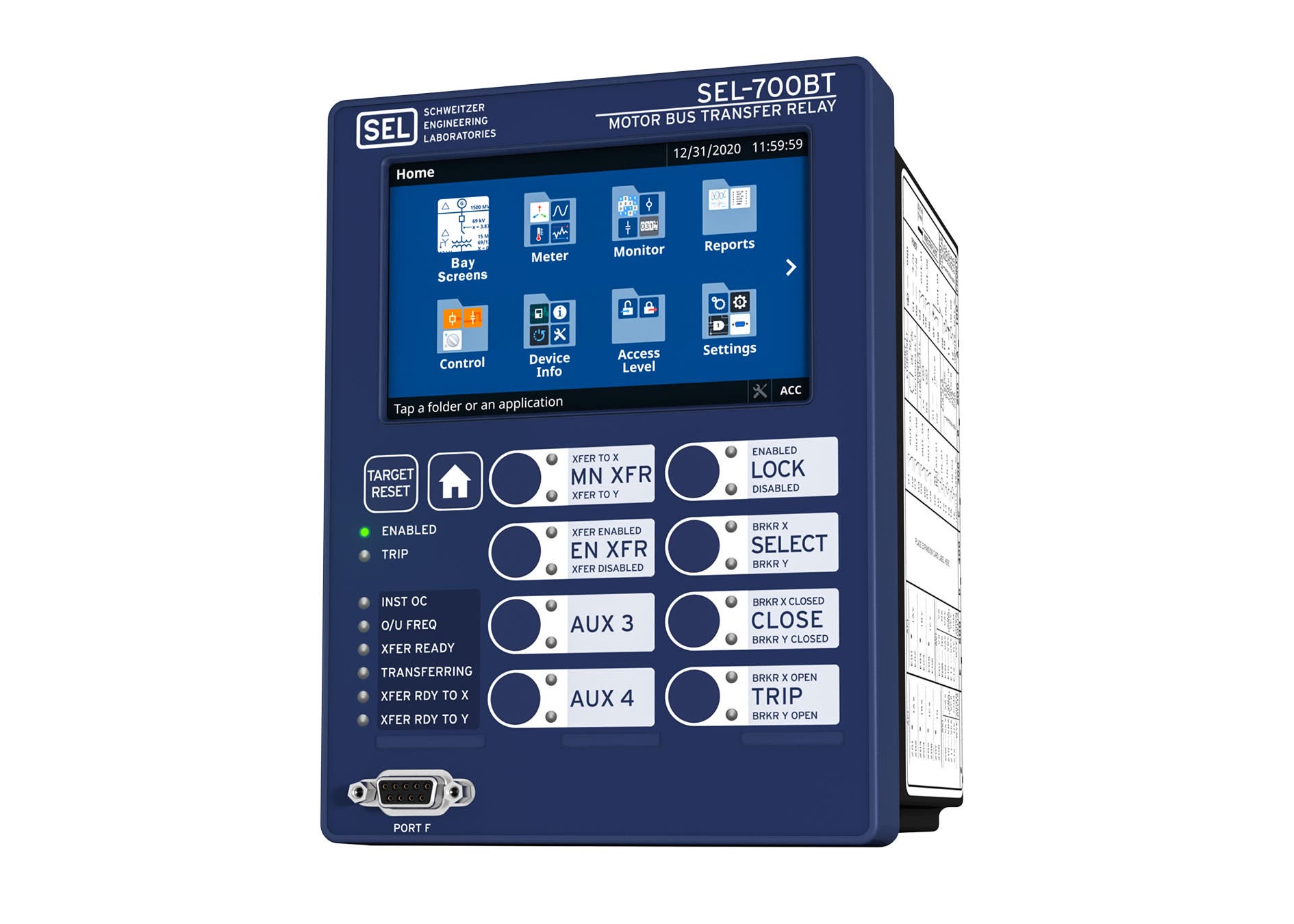 Schweitzer Engineering Laboratories has released the SEL-700BT Motor Bus Transfer Relay, a purpose-built relay which offers comprehensive bus transfer and protection for critical process environments that require a continuous and reliable supply of electric power.
Using its automatic and manual methods, the SEL-700BT transfers critical loads from a primary source to an auxiliary feeder during faults in the primary feeder line. This keeps processes running without requiring a cold start, helps avoid costly shutdowns, provides personnel safety and helps avoid environmental damage.
The relay's numerous current, voltage, frequency and directional elements provide comprehensive protection for motor bus transfer applications. Users can easily integrate the SEL-700BT into new or existing control systems with its advanced communications protocols, such as EtherNet/IP and the IEC 62439 Parallel Redundancy Protocol. In addition, its 5-inch color touchscreen display allows users to quickly configure, monitor and control their system.
Learn more about the SEL-700BT on the product webpage .
Back to Newsroom