Schweitzer Engineering Laboratories
Newsroom
Oct 23, 2020
SEL releases redundant power module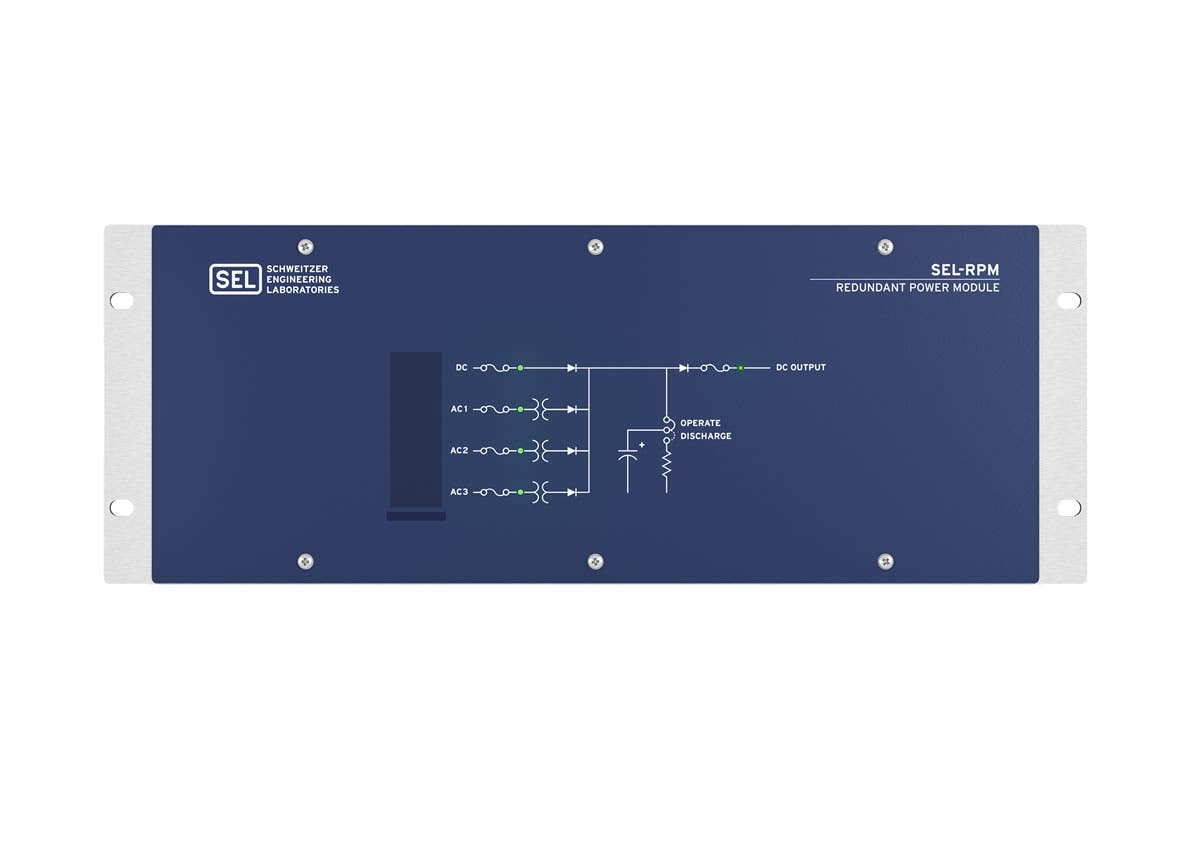 Schweitzer Engineering Laboratories has released the SEL-RPM Redundant Power Module, a reliable and simple multisource module to power protection, monitoring and control equipment.
The SEL-RPM combines as many as three ac sources and one dc source to provide uninterrupted ride-through during voltage sags, momentary interruptions or a complete loss of control power. The module's unregulated 125 Vdc output helps reduce device restarts, and its large energy storage capacitors allow it to support switch or breaker trip/close applications.
With no jumpers, user settings, batteries, firmware or other components that wear out or need attention, the SEL-RPM is easy to use and maintenance-free.
Learn more about the SEL-RPM on the product webpage .
Back to Newsroom