Schweitzer Engineering Laboratories
Newsroom
Oct 14, 2020
Case study: Creating a protection scheme without compromise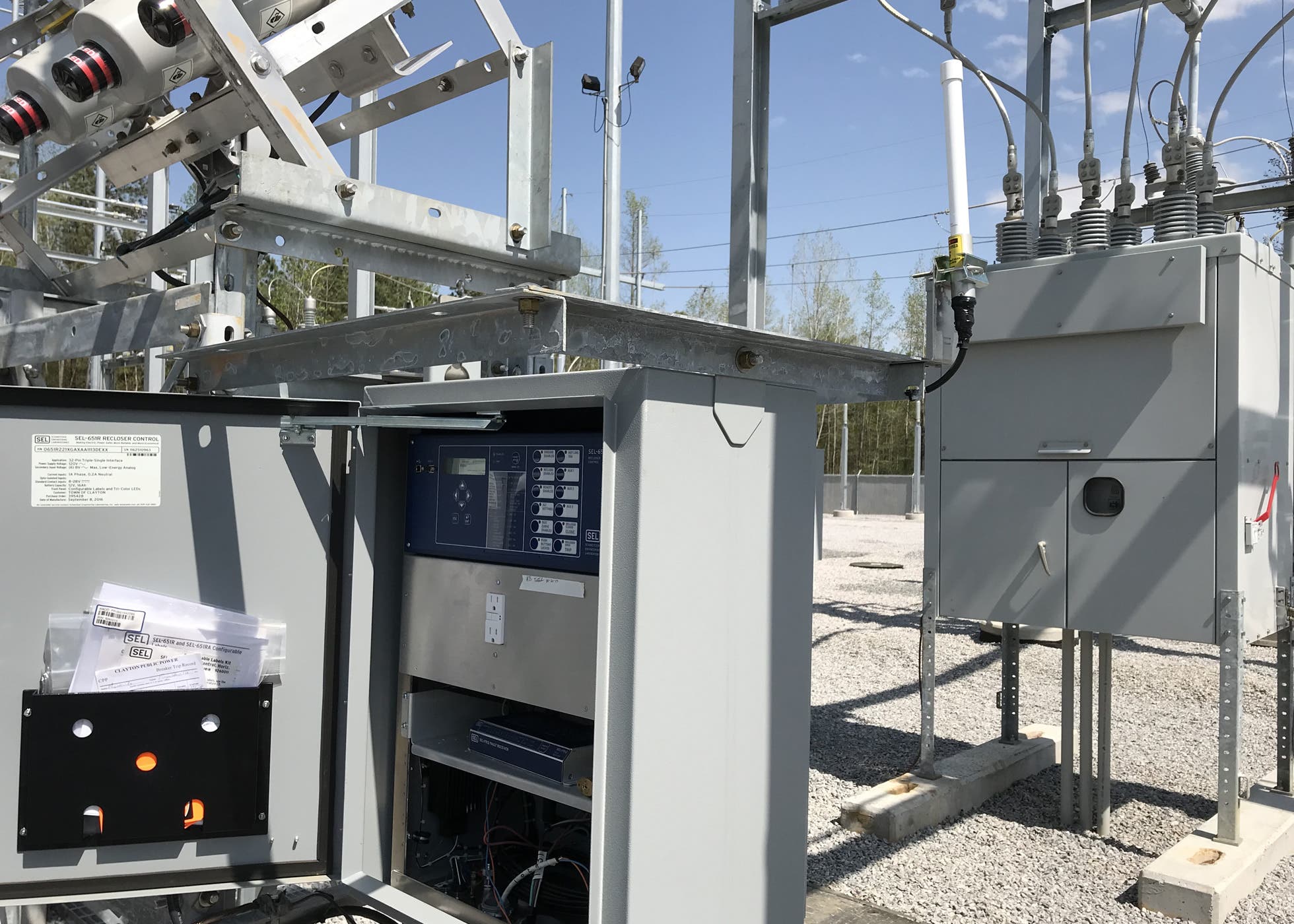 To reduce line clutter around their substations, North Carolina's Clayton Public Power constructed their distribution system like many other utilities: underground cables carry power to overhead lines outside the substation, which then provide service to the utility's customers. In order to rapidly restore power and provide consistent, high-quality service, their protection scheme was programmed to automatically reclose in order to clear momentary faults on the overhead lines.
While that strategy worked for any momentary faults on the overhead lines, it presented problems for any permanent faults on the underground cables. Their system would repeatedly attempt to reclose, potentially damaging expensive equipment and further delaying the restoration of power. The alternative, however, would be to block reclosing entirely and cause significant disruptions to service reliability—a sacrifice that few utilities are willing to make. Now, they've discovered a better option.
Using the SEL-FT50 and SEL-FR12 Fault Transmitter and Receiver System, their protection scheme can distinguish between faults on overhead and underground sections, reducing stress on substation equipment and improving reliability for customers.
Learn how Clayton Public Power gave their relays the power to make smarter decisions.
Back to Newsroom