Schweitzer Engineering Laboratories
Newsroom
Sep 10, 2020
SEL launches COVID-19 awareness campaign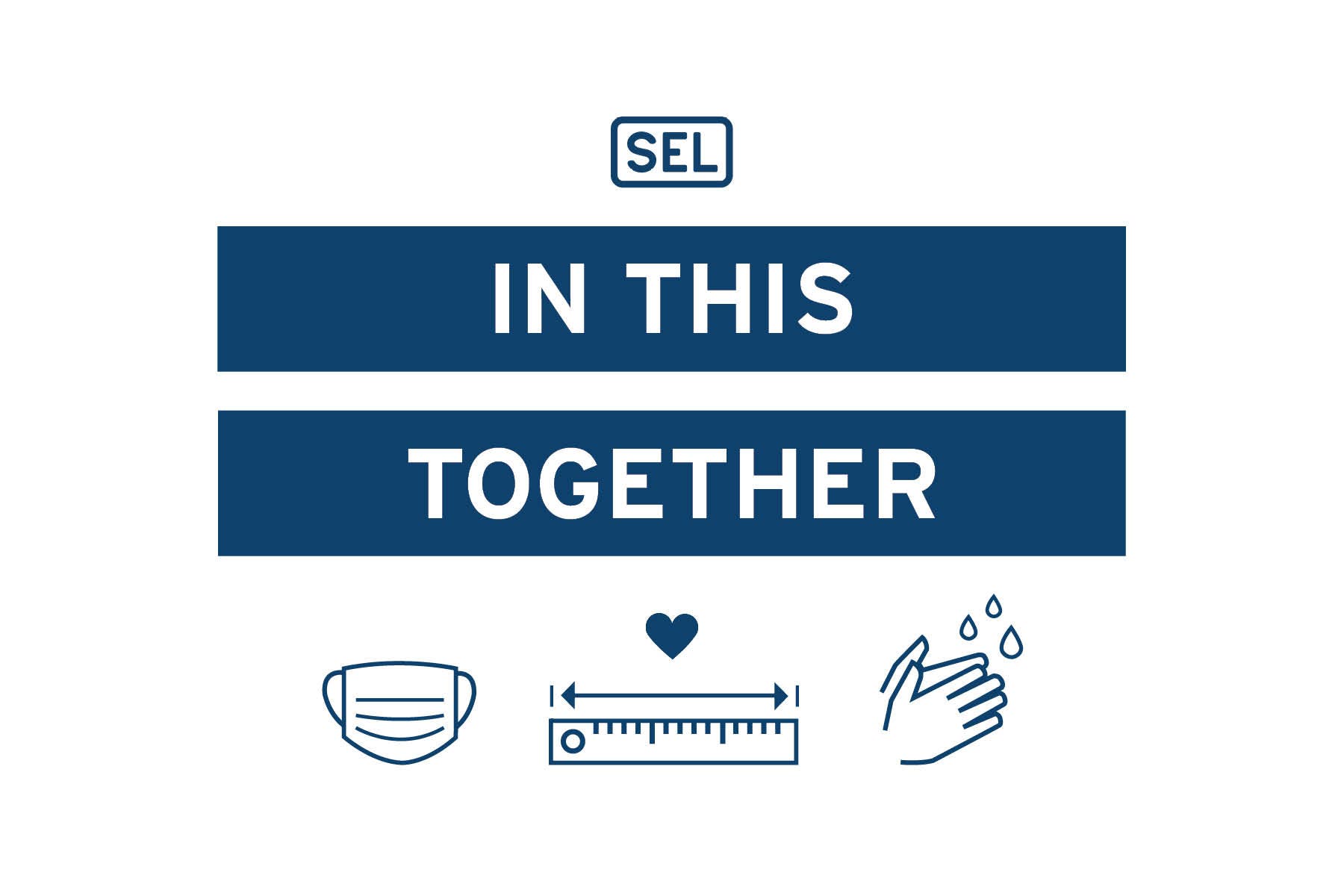 PULLMAN, Washington—Schweitzer Engineering Laboratories is launching a campaign to heighten awareness and educate about COVID-19.
The "In This Together" campaign is aimed at heightening awareness for SEL employees, family, neighbors and friends throughout the Pullman-Moscow community about the importance of preventing the spread of COVID-19.
"Six months into this, it's natural for pandemic fatigue and complacency to creep in," said Senior Vice President of Marketing & Communications Stephanie Schweitzer. "But with the recent rise in COVID-19 diagnoses, we want to join others in our community to sound an alarm to remind ourselves and others that we have to remain diligent."
The campaign will include social media posts, visual reminders and videos aimed at educating and highlighting best practices for keeping our communities healthy. The company will also host a "Six Feet Apart, One Community at Heart" photo contest encouraging participants to submit photos wearing their masks and sharing their favorite thing about their community. Winners will be awarded gift cards from local businesses.
To learn more, visit www.selinc.com/together .
Back to Newsroom