Schweitzer Engineering Laboratories
Newsroom
Aug 20, 2020
SEL CEO launches new podcast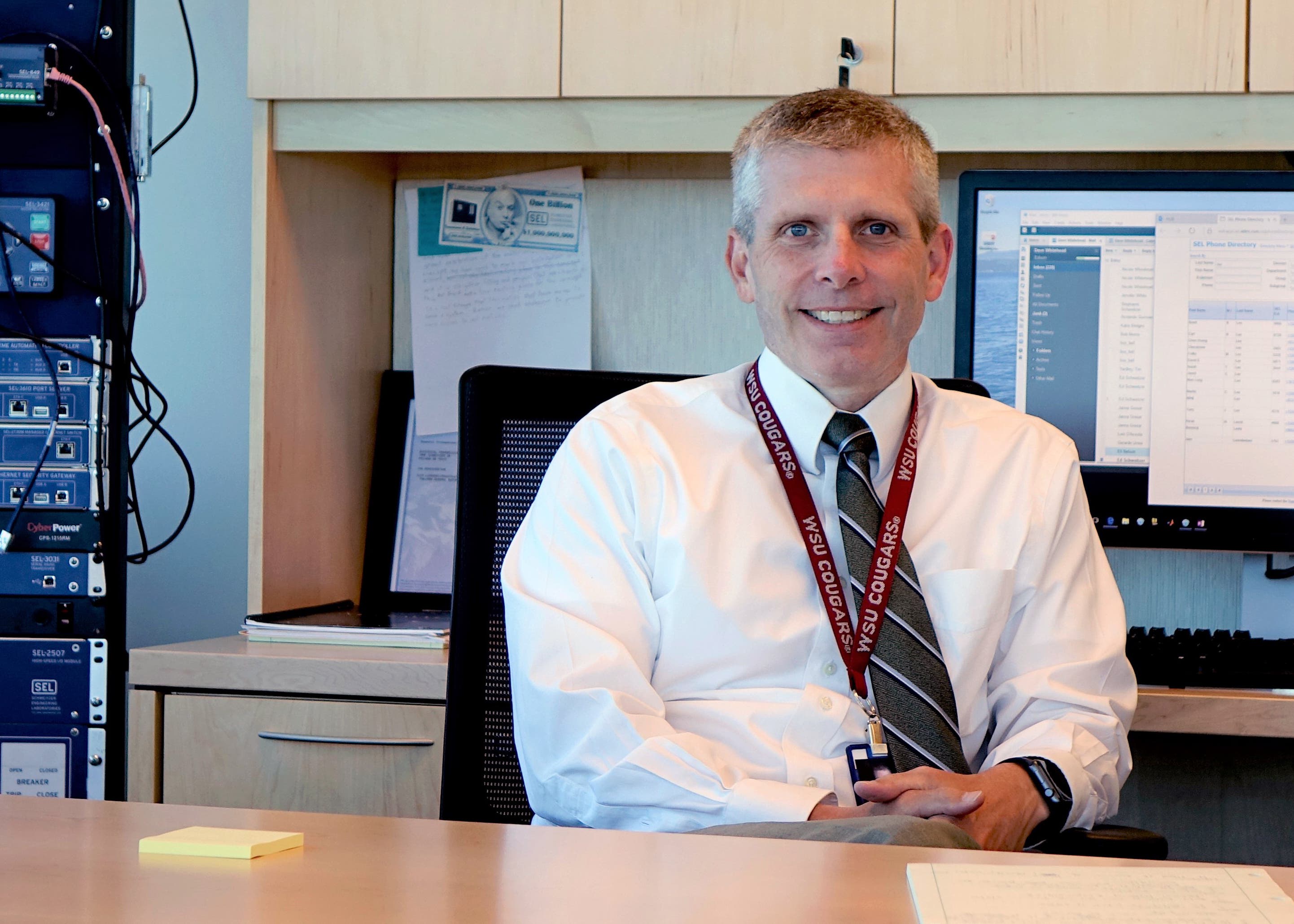 PULLMAN, Washington—Schweitzer Engineering Laboratories has launched a new podcast hosted Dave Whitehead, chief executive officer. The podcast, Schweitzer Drive, explores a broad range of topics impacting the electric power industry, from integrating new sources of energy and securing the grid to advancements in design, manufacturing, business and education.
"This podcast provides a great opportunity to talk with some really smart people about cool technology, state-of-the-art engineering, leadership in business and what's going on in the industry," said Dave Whitehead. "Electricity is so fundamental to our daily lives, and yet it's something so many take for granted. Schweitzer Drive is a fun way learn about, explore and celebrate electric power."
In each episode, Whitehead interviews inventors, entrepreneurs and subject matter experts from SEL, the electric power industry, academia and business.
The first season of the podcast tackles a diverse array of topics, including supply chain management, measuring the state of the power system, getting the lights on after a blackout, creating solutions that enable the integration of renewables to the grid and creating value for customers. It also features several interviews with Edmund O. Schweitzer, III, founder, president and chief technology officer on topics including cybersecurity, innovation and free enterprise as well as a two-part episode about launching SEL on the heels of his invention of the first microprocessor-based digital relay. 
Episodes of Schweitzer Drive publish twice per month and are available for free download at selinc.com/SchweitzerDrive, Apple iTunes, Google Podcasts, and Spotify.
About Schweitzer Engineering Laboratories
SEL invents, designs and builds digital products and systems that protect power grids around the world. This technology prevents blackouts and enables customers to improve power system reliability, safety and cost. SEL, a 100 percent employee-owned company headquartered in Pullman, Washington, has manufactured products in the United States since 1984 and now serves customers in 165 countries. SEL provides unmatched technical support, customer service and a 10-year worldwide warranty.
Back to Newsroom