Schweitzer Engineering Laboratories
Newsroom
Jun 16, 2020
Lighting up the desert nation—second-oldest tribally owned utility makes electric power history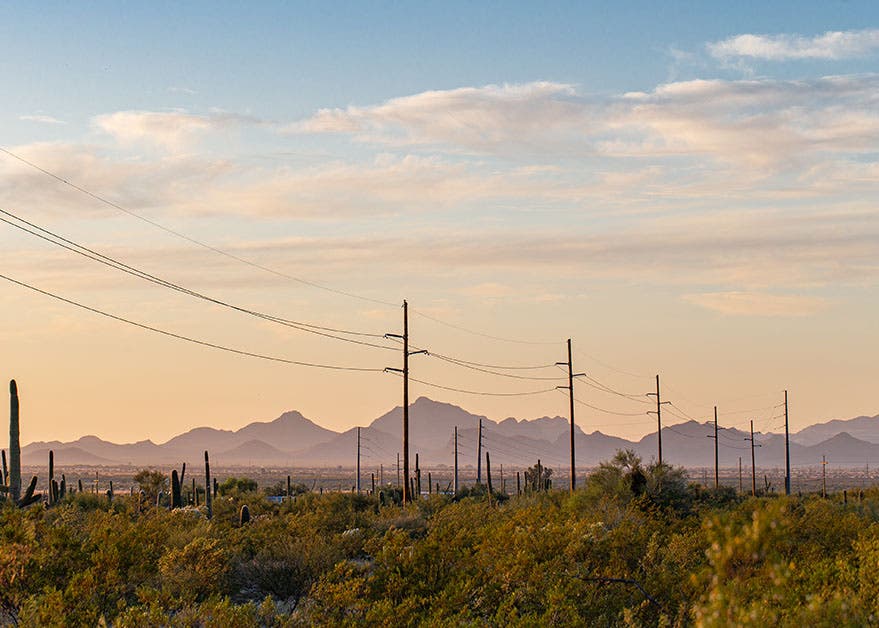 The Tohono O'odham Utility Authority (TOUA) is a small utility nestled in the heart of the Sonoran Desert in the Southwest U.S. They were one of the first to add the SEL-T400L Time-Domain Line Protection to their transmission line system with contacts ready to trip. 
Not long after it went online, an intense windstorm rolled across the O'odham territory, giving the SEL-T400L relay its first real-world test. 
"If not for this new technology, the power would have gone out and our crews would have been driving around and trying to restore it in bad weather," said Darrold Hobbs, operations manager of TOUA's electric department. "Instead, it did the job so well that we didn't even know about the disturbance until later." 
With this first-ever event, TOUA made electric transmission protection history.
Learn more in the customer story featuring TOUA and the SEL-T400L. 
Back to Newsroom