Schweitzer Engineering Laboratories
Newsroom
Apr 21, 2020
SEL promotes two employees to vice president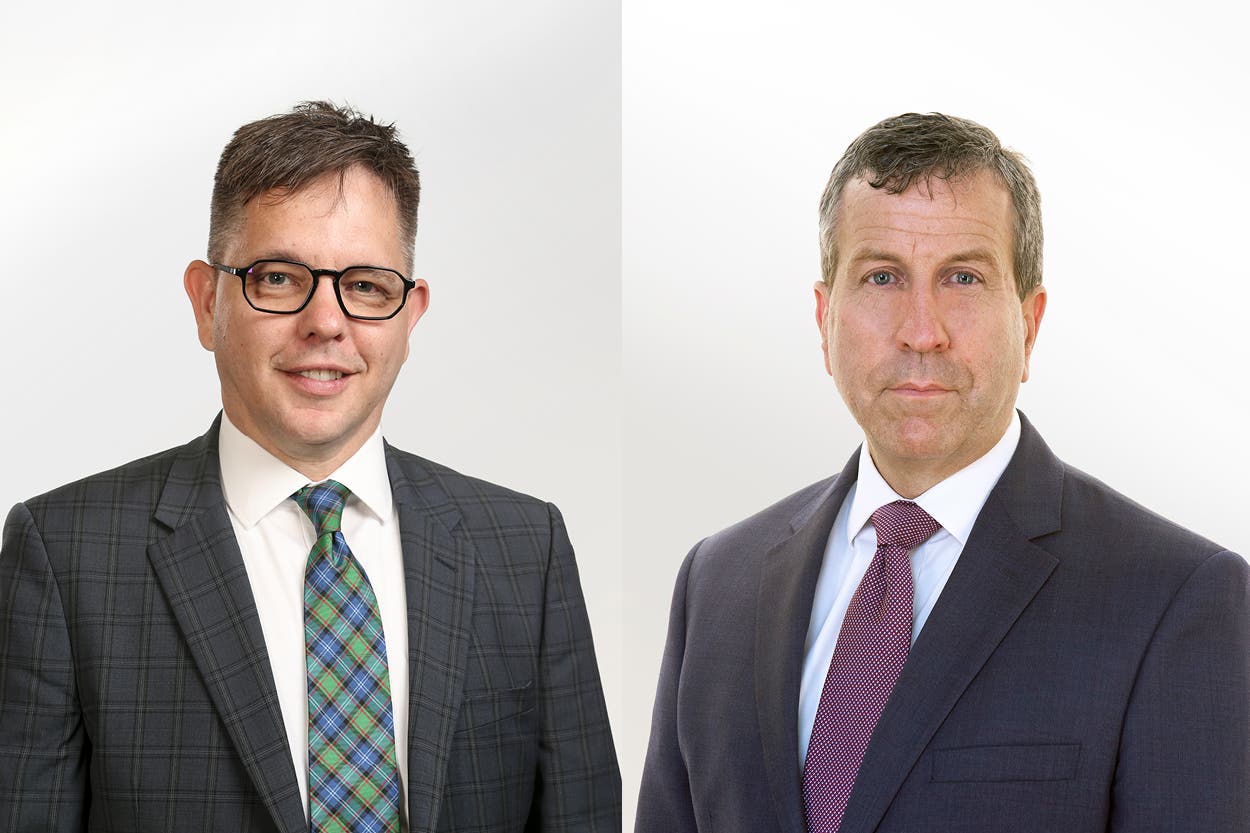 PULLMAN, Washington—Schweitzer Engineering Laboratories employees Bryan MacDonald and Frank Harrill have been promoted to the level of vice president.
MacDonald, who has been with SEL for 22 years, will assume the new role of vice president of Information Services. He began his career as a computer network technician, where he was instrumental in establishing SEL's Microsoft computing infrastructure. Over the years, MacDonald held a variety of titles, including system administrator, data security manager, director of Security and, most recently, senior director of Information Services. 
In his new role, MacDonald will continue to lead the company's global information technology efforts, ensuring they are consistent and scalable around the world as SEL continues to grow.
"Bryan's passion for technology and customer service has enabled him to lead in a variety of areas, from information technology and security to physical security," said Joey Nestegard, chief business and finance officer. "In addition to seamlessly managing our global information technology, Bryan and his team have done a great job quickly scaling up the tools and processes to support the thousands of SEL employees working from home during the COVID-19 pandemic."
Harrill joined SEL in 2016 to lead the company's Physical Security team. He had recently retired from a 20-year career in the FBI, where he led investigations of sophisticated cyberattacks, terrorist incidents and other federal crimes. Harrill's many accomplishments at SEL include the enhancement of a 24/7 Security Operations Center, its crisis management response plan and the global security strategy that encompasses more than 100 of the company's locations around the world. He has also played a vital role in guiding SEL through the pandemic by working to clearly communicate the threat within the company and community, monitoring government responses around the globe and procuring PPE for employees working on-site.
"Frank's knowledge and expertise have transformed how we protect and ensure the safety of our people, facilities and technology," said Nestegard. "Under his leadership, our Operations Center and Security Team are truly world-class."
As VP of Security, Harrill will continue to oversee all aspects of SEL's global security practices.
Both MacDonald and Harrill report to Joey Nestegard, chief Business and Finance officer.
About Schweitzer Engineering Laboratories
SEL invents, designs and builds digital products and systems that protect power grids around the world. This technology prevents blackouts and enables customers to improve power system reliability, safety and cost. SEL, a 100 percent employee-owned company that is headquartered in Pullman, Washington, has manufactured products in the United States since 1984 and now serves customers in 165 countries. SEL provides unmatched technical support, customer service and a 10-year worldwide warranty.
Back to Newsroom