Schweitzer Engineering Laboratories
Newsroom
Mar 19, 2020
Elaine Williams, Lewiston Tribune
Manufacturers are making adjustments for COVID-19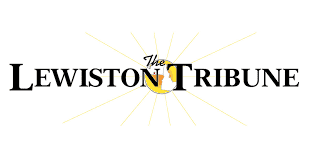 Clearwater Paper, Vista Outdoor, SEL strive to meet product demands while keeping their employees healthy
The region's three largest manufacturers are running with extra health precautions as coronavirus fears drive people to hoard toilet paper and ammunition, goods made at Lewiston's biggest factories.
Spokespeople for private label tissue maker Clearwater Paper and cartridge manufacturer Vista Outdoor declined to answer questions about how much the increased demand might help their bottom lines.
Toilet paper has been almost impossible to find at many grocery stores and a number of national media outlets have reported that consumers are stocking up on ammunition.
"We are ... focused on ensuring the continuous operation of our facilities to service our customers in this period of heightened demand," said Shannon Myers, Clearwater Paper's spokeswoman, in an email.
Clearwater Paper has its largest manufacturing complex in Lewiston, where it makes toilet paper, paper towels, paper napkins, facial tissue and paperboard for packaging and paper dishes.
The company's priority is meeting the requirements of contracts it has with customers, Myers said.
That means Lewiston-Clarkston Valley residents don't have any home-court advantage in getting toilet paper.
Any bathroom tissue from Clearwater Paper sold at area supermarkets is shipped from Lewiston to warehouses outside the region, then transported to stores, Myers said.
Demand is steady for Schweitzer Engineering Laboratories' digital protective relays and other high-tech equipment for electrical transmission and distribution, said spokeswoman Kate Wilhite in an email.
SEL is the region's largest private employer, with its headquarters in Pullman and manufacturing in Pullman and Lewiston.
All three companies are taking measures to make sure their employees stay safe and production isn't interrupted.
To read the full article, click here .
Back to Newsroom