Schweitzer Engineering Laboratories
Newsroom
May 8, 2019
Edmund Schweitzer joins legends with induction into National Inventors Hall of Fame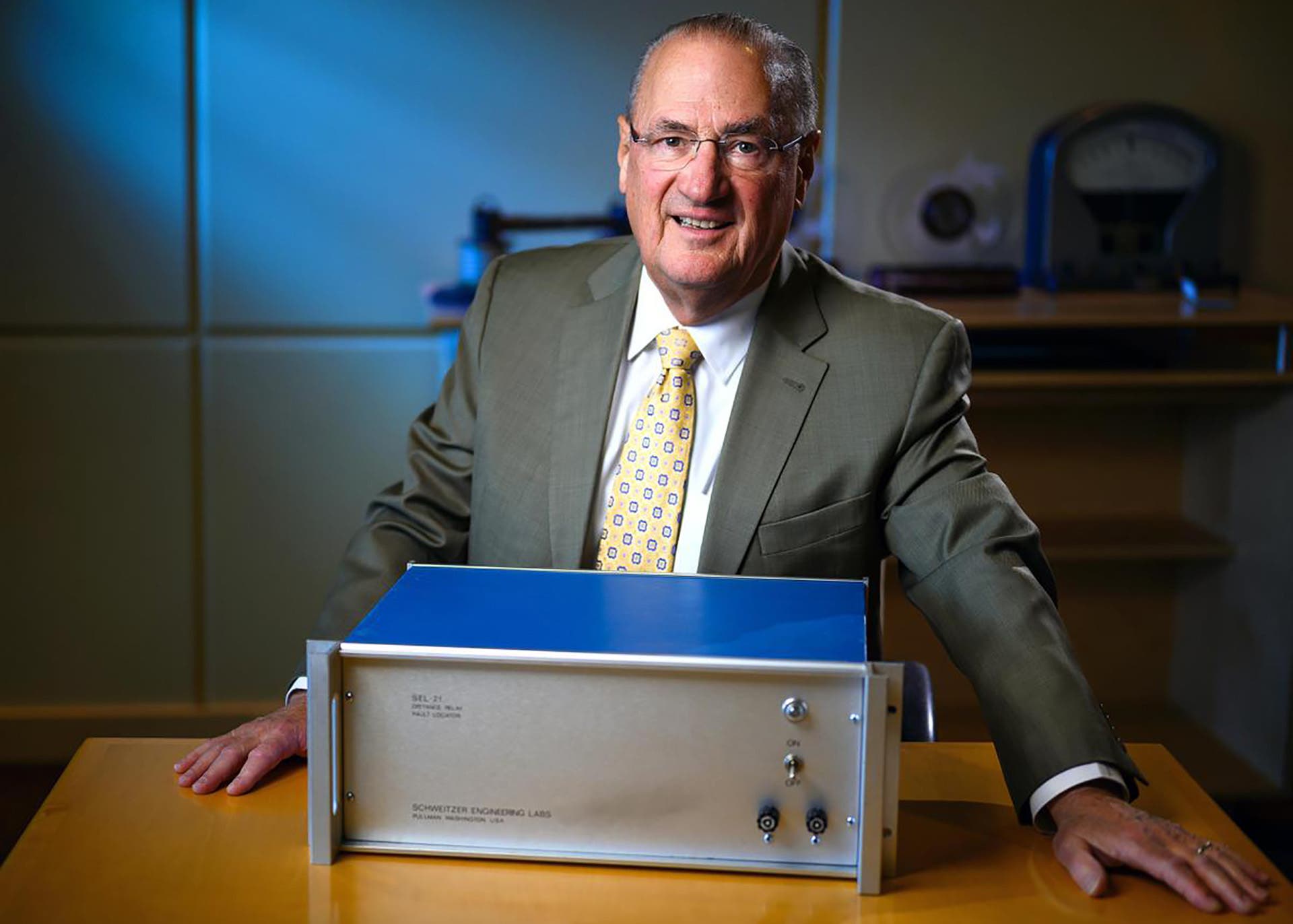 Edmund O. Schweitzer III remembers one of his early inventions and the potential it held to revolutionize the electric utility industry.
He recalls the exhilaration when his first potential customer requested a demonstration of the device and the anticipation as he traveled more than halfway across the country to make his pitch.
Only to see it fail with a flip of a switch, and then succeed because of the glitch that highlighted its promise and ultimately led to his recognition as one of the country's greatest inventors.
The device, the first microprocessor-based digital protective relay, was developed by Schweitzer as part of a thesis project during his doctoral studies at Washington State University in the late 1970s.
The SEL-21 relay – which Schweitzer subsequently brought to market in 1984 after founding Schweitzer Engineering Laboratories in Pullman – revolutionized the electric utility industry by making it safer, more reliable and economical.
Schweitzer's relay was able to self-test, record data and pinpoint faults to the exact mile, allowing power lines to be repaired and returned to service quickly, at a time when utility companies relied on bulky relays made of springs, magnets and coils.
"The problems that we were able to solve were kind of interesting. Instead of taking a whole refrigerator-size panel of electro-mechanical things, we could do the whole job in the size of a space equal to a couple of shoeboxes," said Schweitzer, president and chief technology officer of Schweitzer Engineering Laboratories. "I like to say that the result was an eighth of the size, a tenth of the weight and a third of the price. Plus, we could do things that nobody had ever done before."
Schweitzer is being honored Thursday for his revolutionary invention, joining more than 19 inventors who will be inducted into the National Inventors Hall of Fame in Washington, D.C. He will be among the ranks of more than 560 legendary inventors who have received the honor, including Thomas Edison, Henry Ford and Nikola Tesla.
To read the full article, click here .
Back to Newsroom