Schweitzer Engineering Laboratories
Newsroom
Apr 26, 2019
SEL partner Dragos wins SCADA security award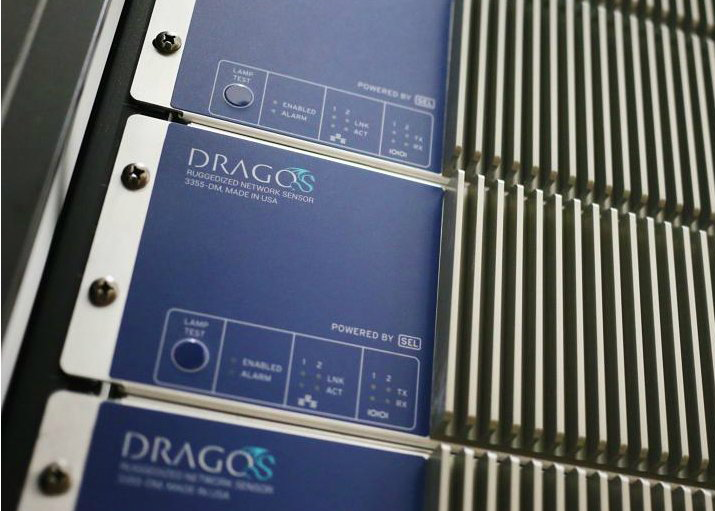 The working partnership between SEL and industrial cybersecurity leader Dragos, Inc. helps electric utilities counter digital attacks on critical infrastructure. The efforts of that partnership were recently recognized with the award for Best SCADA Security Solution at the 23rd annual SC Awards gala in San Francisco.
Substation Security Is in Good Hands The award-winning Dragos Platform integrates Dragos's industrial cybersecurity analytics and response team with the SEL-3355 Rack-Mount Computer and SEL software-defined networking (SDN) technology. This approach to industrial cybersecurity provides comprehensive asset identification, threat detection, and response, holistically protecting industrial control system (ICS) networks.
Honoring the Best in Cybersecurity The SC Awards are known as the gold standard of excellence in cybersecurity. The Best SCADA Security Solution award is voted on by leading cybersecurity professionals and SC Media's readership and editorial team.
"It is a great achievement to be recognized for our ability to help improve the safety worldwide of our most critical infrastructure," Dragos CEO and Founder Robert M. Lee said in a press release on the win .
SEL Honors Its Commitment Being a part of the Best SCADA Security Solution reflects SEL's commitment to a security-aware culture. Through regulatory compliance, securing power system assets, and protecting operational and information technology networks, SEL continues its commitment to powerful cybersecurity.
For more information on SEL's cybersecurity solution with Dragos, watch the partnership video .
Back to Newsroom