Schweitzer Engineering Laboratories
Newsroom
Jun 2, 2018
SEL names VP of Manufacturing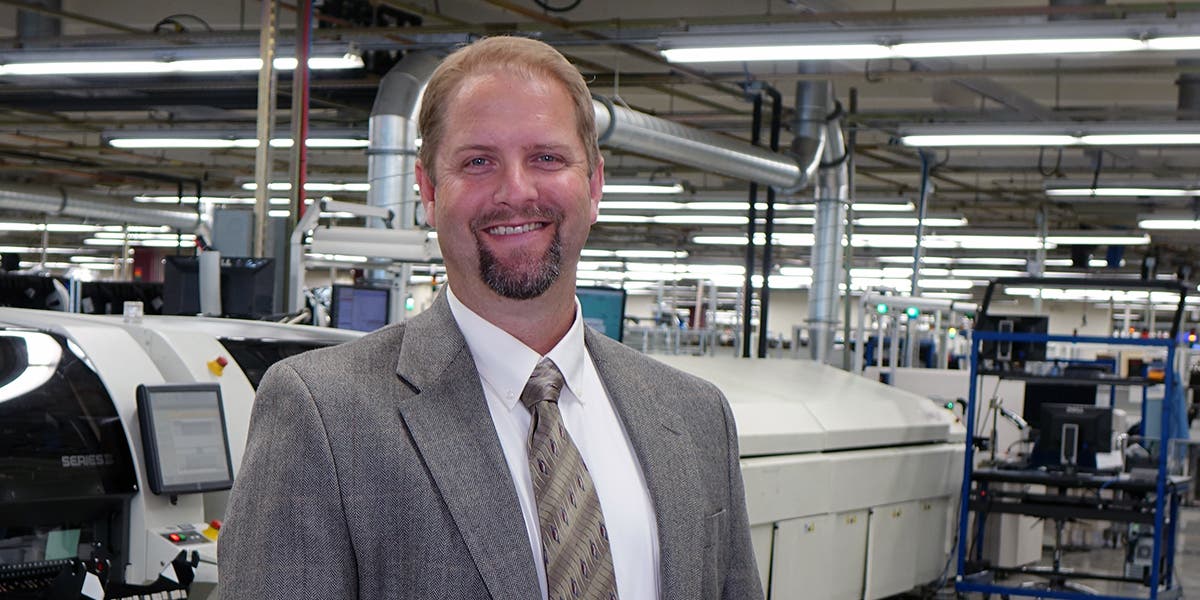 PULLMAN, Washington — Schweitzer Engineering Laboratories has named Leith Sorenson vice president of Manufacturing. 
Sorenson began his career at SEL as an assembler in 2000, and has taken on a variety of roles with increasing responsibility over the years, including quality systems specialist, senior quality systems analyst, operation manager and senior manufacturing director.
"When people ask me for career advice, I tell them not to be afraid to seize opportunities and take challenges. Even if they are not necessarily part of a pre-determined plan you might have for where you want to go. The more you do this, the more you learn, and the better leader you will be," said Sorenson.
In his new role, Sorenson will drive the teaching and broad application of World Class Manufacturing principles within SEL manufacturing operations, including those in Pullman, Washington, Lewiston, Idaho, and Lake Zurich, Illinois. Sorenson will also be responsible for delighting SEL customers with defect-free products, delivered on time, every time, as well as learning, teaching, and applying the latest technology to improve quality, safety, and efficiency of the company's factories and vertical integration operations. 
"Leith models SEL values and demonstrates our principles in action, and he has been the leading force behind advancing SEL's already excellent manufacturing organization to truly world class," said Tony Lee, chief manufacturing officer. "I rely on his sound judgement every day, and I look forward to continuing to work alongside and learn from him." 
Sorenson grew up in Ovid, Idaho, and joined the U.S. Army in 1992. He spent most of his active duty time in Georgia, until 1999, when he moved to Moscow to enroll at the University of Idaho.
After graduating from UI with a bachelor's degree in History in 2000, Sorenson accepted an offer from SEL because of its reputation in the community and the opportunities the company provides for career development. "I think my favorite thing about being a leader at SEL is seeing employees realize what they want to do and then achieve success in that field. That's so rewarding to me," he said. 
"Leith has a relentless passion for doing the right thing in all situations and he takes our SEL Values to their highest level," said Tony O'Neill, factory manager for SEL Pullman. "He cares deeply for people, has a desire to grow leaders, and has a strong understanding of how individuals can contribute."
About Schweitzer Engineering Laboratories SEL invents, designs, and builds digital products and systems that protect power grids around the world. This technology prevents blackouts and enables customers to improve power system reliability, safety and cost. SEL, a 100 percent employee-owned company that is headquartered in Pullman, Washington, has manufactured products in the United States since 1984 and now serves customers in 162 countries. SEL provides unmatched technical support, customer service and a 10-year worldwide warranty.
Back to Newsroom