Schweitzer Engineering Laboratories
Newsroom
Feb 16, 2018
SEL-451 saves lives by preventing bushfires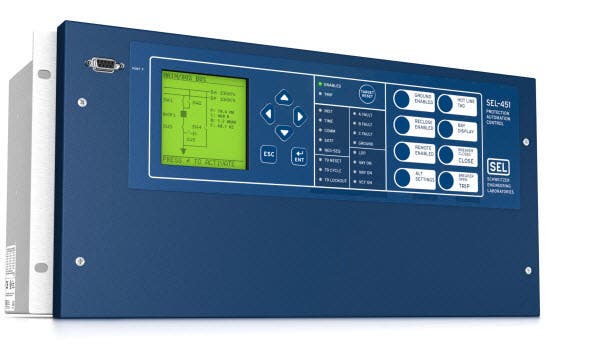 Powercor, the largest electricity distributor in the Australian state of Victoria, is using the SEL-451 Protection, Automation, and Bay Control System to manage a new earth fault management system recently put into service. The purpose of this system is to minimize phase-to-ground fault current to prevent deadly bushfires.
At Powercor, SEL-451 relays integrate Rapid Earth Fault Current Limiters (REFCLs) made by Swedish Neutral AB with the power system. These REFCLs detect phase-to-ground faults and reduce their current to less than 500 mA in under 60 milliseconds, preventing the ignition of any dry vegetation that may come into contact with the line. REFCLs work by injecting antiphase current into the neutral to cancel out the fault current. Victoria's Powerline Bushfire Safety Taskforce estimates that this technology could reduce powerline-caused fires in Victoria by half.
The government of Victoria mandated REFCL technology following February 2009's "Black Saturday," an unprecedented series of bushfires that caused 173 deaths and over 400 injuries. 
To learn more about SEL-451 applications, features, and benefits, visit the product page .
Back to Newsroom