Schweitzer Engineering Laboratories
Newsroom
May 9, 2017
SEL celebrates the opening of regional integration center in Saudi Arabia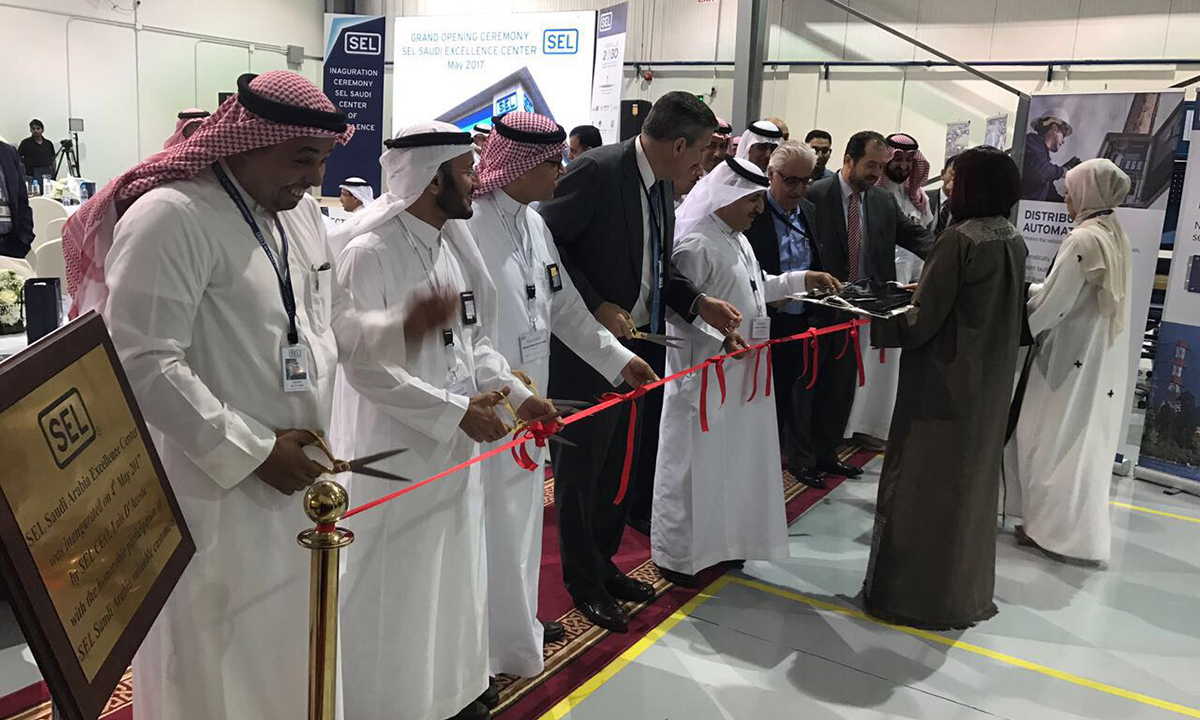 PULLMAN, Washington —Schweitzer Engineering Laboratories (SEL) hosted the grand opening of the SEL Saudi Arabia Regional Integration Center on May 4 in Dammam. More than 60 people attended the ceremony, including representatives from Saudi Electricity Company, National Grid Saudi Arabia, and Saudi Aramco.  
The SEL Dammam team will design and build up to 1200 panel systems annually for the protection, control and automation of electric power.
"We are excited to expand our capabilities in the Middle East," said CEO Luis D'Acosta. "This center will enable us to deliver regionalized solutions, with SEL reliability, quality, and technology, to customers in Saudi Arabia and throughout the region."
The new facility will accommodate all phases of panel design, construction and testing. 
"This Regional Integration Center, along with our centers in the U.S., Brazil, Mexico, and Colombia, enables us to deliver on our long-term commitments to bring the latest power system protection and automation technology to our customers around the world," said Julian Alzate, Senior Director of International Operations. "We are extremely pleased to grow our footprint in Saudi Arabia in this way."
SEL has locations offering sales and application support for customers throughout the Middle East, including Jeddah, Riyadh, and Khobar, Saudi Arabia; Dubai, UAE; and Manama, Bahrain.
About Schweitzer Engineering Laboratories SEL invents, designs, and builds digital products and systems that protect power grids around the world. This technology prevents blackouts and enables customers to improve power system reliability, safety and cost. SEL, a 100 percent employee-owned company that is headquartered in Pullman, Washington, has manufactured products in the United States since 1984 and now serves customers in 148 countries. SEL provides unmatched technical support, customer service and a 10-year worldwide warranty.
Back to Newsroom