Schweitzer Engineering Laboratories
Newsroom
Jun 15, 2016
Schweitzer Engineering Laboratories expands operation in Brazil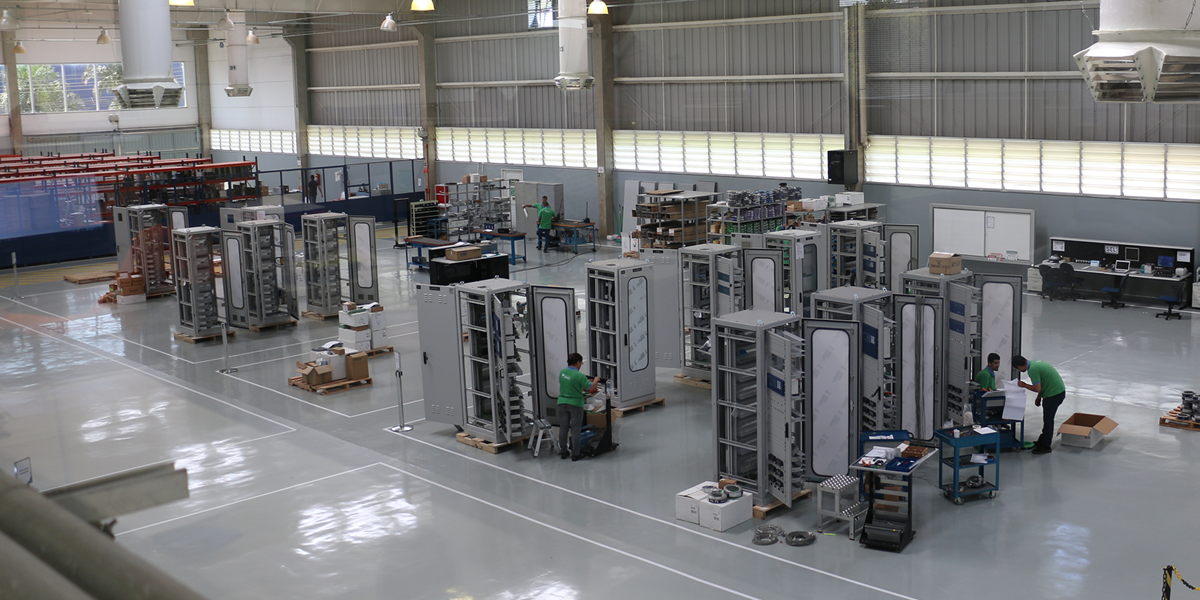 PULLMAN, Washington – May 26, 2016 – Schweitzer Engineering Laboratories is expanding its footprint and capabilities in Brazil. The company recently opened a 50,000 sq. ft. regional integration center in the Techno Park business park in Campinas, São Paulo.
At the SEL Brazil Regional Integration Center, employees will design and build comprehensive systems for the protection, control and automation of electric power. With the expanded space, the production team has the capacity to build approximately 1,000 integrated panels per year for customers.
"This new center will enable us to regionalize our engineered solutions for the Brazilian market," said Julian Alzate, director of International Operations.
SEL products are applied differently around the world and must conform to each region's requirements. The company is now better positioned to meet the specific needs of its customers in the region. By incorporating local products along with the company's own, SEL can create specialized solutions and reduce the impact of duties and exchange rates, further driving down the project price. The larger facility will enable the company to keep up with the demand for increasingly more customized panels, according to Alzate.
The expansion will also create 15-20 immediate new jobs, and additional 100 as the facility ramps up production over the next two years, doubling the SEL Brazil headcount to over 200 employees.
In addition to custom panel assembly, the center features 3,200 sq. ft. of climate-controlled space dedicated to project design and factory acceptance testing.
SEL Brazil has also expanded its Product Hospital department which specializes in repairing electronic equipment, and its Protection and Automation Laboratory which is focused on replicating, testing, and resolving technical issues for customers. The company's training division, SEL University, has doubled the number of its classrooms and can now accommodate up to 120 students in four concurrent courses. SELU also gained a 60-seat auditorium for conferences and technical seminars.
SEL opened its first office in Brazil in 2000 and now has offices in Campinas, Curitiba, Salvador and São Paulo.
About Schweitzer Engineering Laboratories SEL invents, designs, and builds digital products and systems that protect power grids around the world. This technology prevents blackouts and enables customers to improve power system reliability, safety and cost. SEL, a 100 percent employee-owned company that is headquartered in Pullman, Washington, has manufactured products in the United States since 1984 and now serves customers in 148 countries. SEL provides unmatched technical support, customer service and a 10-year worldwide warranty.
Back to Newsroom