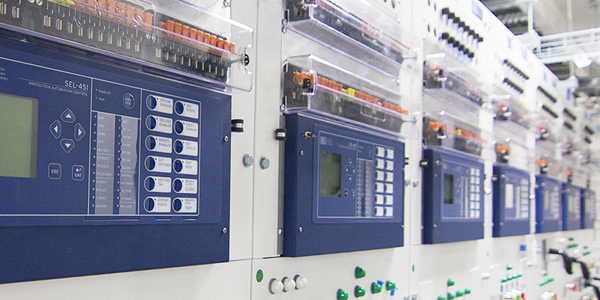 SEL designs, manufactures, tests, and delivers custom protection, control, and metering panels as well as control cabinets and retrofit doors. SEL panels are supported by an unmatched warranty and extraordinary customer service. Panels, cabinets, and doors are built to match customer specifications and needs.
SEL tests the final implementation of every manufactured system before shipping, reducing overall project costs and engineering time. SEL's testing contributes to easier and faster commissioning.
Complete panel solutions:
Consulting and engineering design
Panel manufacturing and testing
Protection, automation, and control equipment manufacturing
Field service
Standard cabinet design
Indoor and outdoor design
Submersible cabinets for underground distribution and automation
Testing, Commissioning, and Engineering Services
SEL thoroughly tests every solution by performing factory acceptance tests (FATs), which include continuity or operational testing. Per customer request, logic settings validation, complete functional testing, and system integration testing are performed. SEL factory-trained and industry-experienced engineers deliver complete solutions and perform on-site setup and commissioning from installation and wiring to site acceptance testing (SAT).
SEL provides complete turnkey solutions to meet the needs of transmission and distribution applications for utilities and industrial customers. SEL Job Done solutions include all communications, automation, protection, and control equipment for new installations or retrofit applications.