Schweitzer Engineering Laboratories is excited to share Synchrowave software news, product updates, and more with the growing Synchrowave community!
Some readers may remember The Synchrophasor Report. Over time, Synchrowave software has expanded beyond synchrophasors, and therefore we have transitioned to The Synchrowave Report.
Why "Synchrowave"?
The number of time-synchronized measurement devices throughout the power system has exploded during the previous two decades, and these devices generate a significant amount of time-synchronized data in the form of relay event reports, synchrophasors, and even streaming time-domain data at megahertz rates.
To help utilities manage, analyze, and understand these synchronized waveforms, SEL developed Synchrowave software.
SEL released the first Synchrowave product, called SEL-5078 synchroWAVe Console Software, in 2006 to help utilities view streaming synchrophasor data. SEL then developed SEL-5078-2 synchroWAVe Central Software to provide synchrophasor archiving, analysis, and monitoring. More recently, SEL released SEL-5601-2 synchroWAVe Event Software to help thousands of protection engineers worldwide analyze time-synchronized protective relay event reports, including event reports from the world's only time-domain protection-based relay.
What's Next for Synchrowave?
As the volume and rate of time-synchronized power system measurement data grow, a new challenge emerges. How do operators and engineers view this data, develop an understanding, and take action without becoming overwhelmed with the sheer amount of data?
For this reason, SEL developed the new Synchrowave Platform, a high-performance time-series platform for power system operations and analytics. By bringing together time-series data, power system expertise, and big data analytics, the Synchrowave Platform will help utilities gain new insight into the operation of the power system.
With the Synchrowave Platform, everything is an app, just like on all our phones, enabling faster application development. This ensures that utilities can adapt and innovate as the power system changes.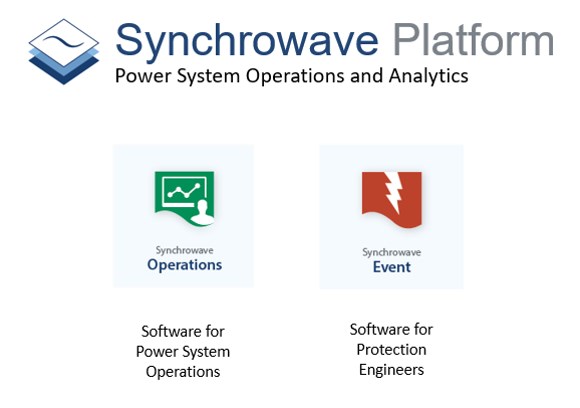 Synchrowave Operations
Synchrowave Operations released January 2020 and is the first product built entirely on the new Synchrowave Platform. It provides operators with situational awareness and intelligent notifications that point directly to all the information they need. Synchrowave Operations was designed with utility and operator collaboration to ensure great integration with existing processes and to improve existing SCADA-based workflows.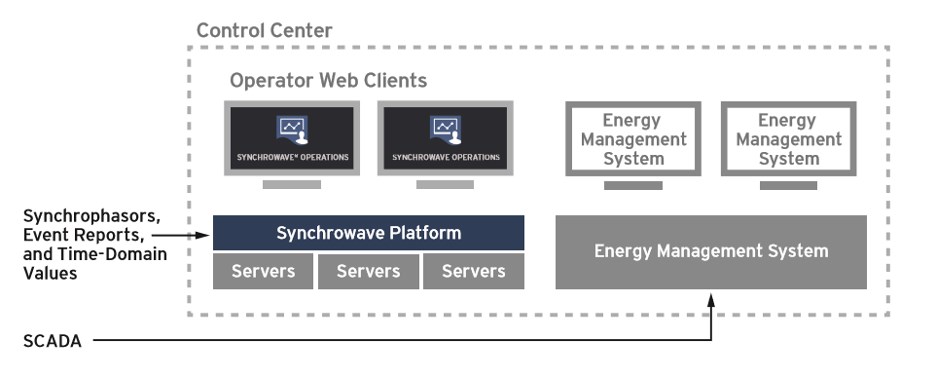 In addition to intelligently bringing information together, Synchrowave Operations uses the high-resolution data to detect power system conditions, such as forced oscillations, that go undetected by SCADA systems because of their high frequency. These oscillations are becoming more prevalent with the increase in sources and loads that are connected through power electronics, such as solar and wind.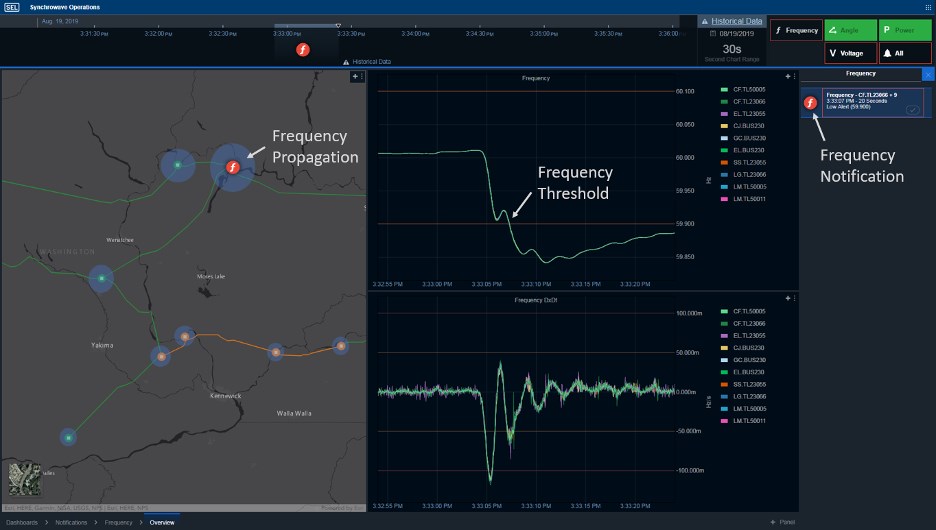 synchroWAVe

Event

synchroWAVe Event helps protection engineers analyze and understand the operation of protective relays. synchroWAVe Event originally released in 2014 and already integrates with the new Synchrowave Platform. synchroWAVe Event 1.6 recently released in 2020—be on the lookout for the more details in a future issue of The Synchrowave Report.
Thank You!
We are thankful for all our existing Synchrowave customers, and we look forward to sharing more exciting news in future issues of The Synchrowave Report.
To learn more about the new Synchrowave Platform and the release of Synchrowave Operations, or for general Synchrowave product questions and support, please reach out to the Synchrowave team at synchrowave@selinc.com.