Retrofit Solution for Motor Protection Relays
Retrofit Solution for
GE Motor Protection Relays
SEL offers a simple, cost-effective solution for replacing GE Multilin 169, 269, and 369 motor protection relays. The solution combines field-proven SEL motor protection relays with a pre-engineered replacement assembly to match the exact form factor, terminal block arrangement, and wiring of existing GE Multilin relays.
Contact us to learn more
Download Flyer
Simple Installation and Configuration
With the same form factor as GE Multilin x69 relays, the SEL replacement assembly requires no panel modifications and can be installed in a few hours or less. The terminal block arrangement and designations are identical to the prior installation, minimizing the impact on drawing sets and reducing the likelihood of installation errors. In addition, the solution comes with a custom-built template in acSELerator QuickSet SEL-5030 Software to streamline settings conversions.
Replacement Assembly for Motors Without RTDs
For motor applications without resistance temperature detectors (RTDs), the assembly is equipped with the SEL-849 Motor Management Relay and the SEL-3421 Motor Relay HMI.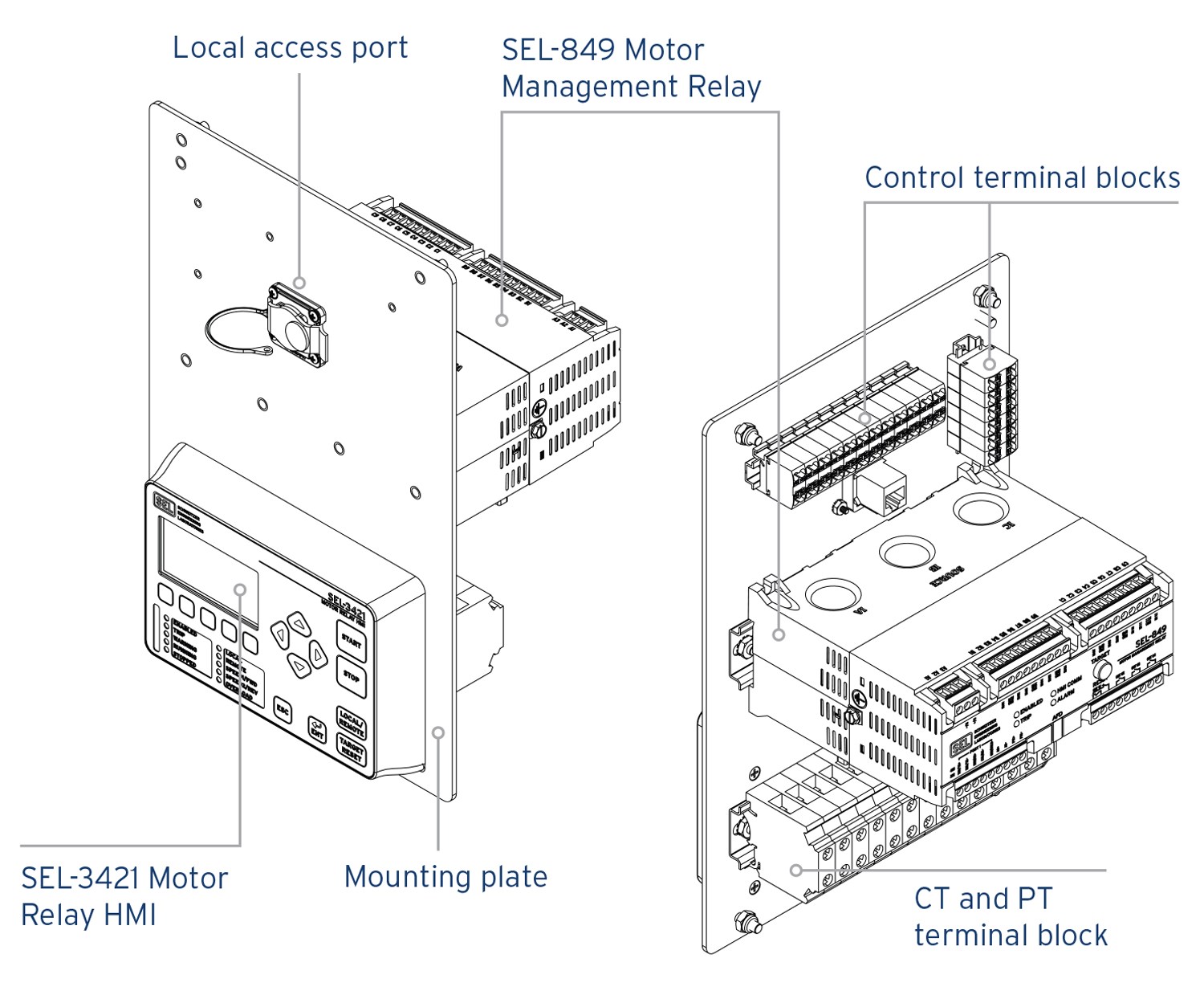 Replacement Assembly for Motors With RTDs
For motor applications with RTDs, the assembly is equipped with the SEL-710 Motor Protection Relay.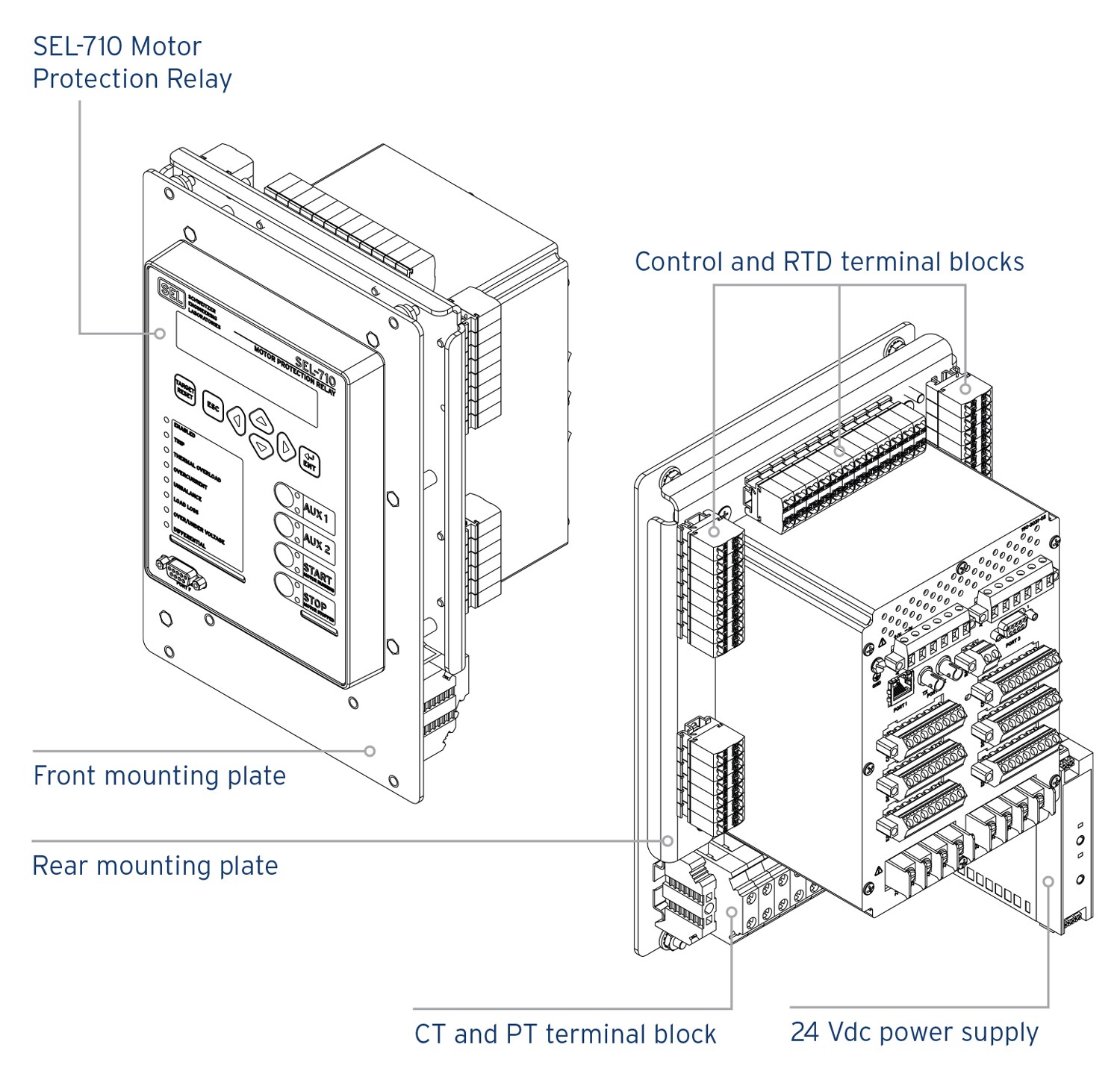 Comprehensive Support
All SEL products are backed by a worldwide, ten-year warranty, no-charge diagnostic and repair services, and 24/7 technical support. In addition, SEL Engineering Services offers comprehensive design, installation, and commissioning services if you require a complete, turnkey solution.
Contact Engineering Services to learn more about this new retrofit solution.